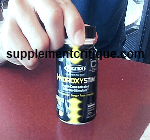 We have reviewed several different pre workout and fat burning supplements over the past 6 months, and some are just a waste of money, while others work great. After browsing through my local GNC for a fat burner, I came across a brand new supplement called Hydroxystim, which is manufactured by Muscletech. For those of you who don't know, Muscletech is a leading company in the area of nutrition supplements, and has been selling quality products for years. Muscletech Hydroxystim is very new to the supplement world, and was actually marked down, I assume in an effort to get it out to the public. What follows if my personal review of this product, with detailed information about the ingredients, my side effects, and more.
What is Hydroxystim?
Manufactured by Muscletech, Hydroxystim is a "super concentrated thermo-stimulant", which is kind of a mesh between a pre workout supplement, and a thermogenic fat burner. It's very similar to a product called phenterex, but does not use phenphephrine. It currently retails in GNC for about $40 (at the time of this review), and one bottle contains 110 thermo release capsules.
The primary ingredients in Hydroxystim include yohimbe and caffeine, two powerful stimulants that are used in dozens of fat burning supplements as well as appetite suppressants. The caffeine content in this product is 100 mg, which is about the equivalent of 2 cups of 8 oz coffee. Im assuming you don't know what Yohimbe bark is so I will touch on that ingredient quickly. Yohimbe is an extract that comes from various regions of the world, and is a primary ingredient in many male enhancement supplements. It works as a fast acting stimulant, causing blood to flow freely and quicker than normal.
The other ingredients in Hydroxystim include: geranium extract, deanol bitartrate, huperzia serrata, and a number of fillers and coloring blends.
Our Results From Hydroxystim
At first, I was pretty excited to try Hydroxystim out. I have been looking to lose about 10 pounds recently as a result of too many cheeseburgers and pizza, but never really got around to it. Once i bought the bottle, the rep in GNC said to start off slow (1 to 2 capsules) for the first few days, and see how my body responded to it.
Well, I always like to start with just one capsule to see what happens, and after about 30 minutes I started to feel it kicking in. At first it felt no different from drinking a couple of cups of coffee, but then i got an EXTREME BURST in energy, and felt like I could run a marathon. After about an hour though, the side effects of Hydroxystim started kicking in. I got a little nausea, followed by a splitting headache, which not even a double dose of excedrin could take care of.
I will say this though, it did give me a huge burst of energy and that lasted for about 3 – 4 hours. Coupled with the side effects though, I don't really know if I could actually drag myself to the gym to get a workout done. I took Hydroxystim a few more times after that first day, and the side effects started to get less and less. I can feasbily see how using this for a period of time will help you get used to the products potency, but that first day was aweful.
What I Found Out about Hydroxystim
I wanted to know why I got the side effects I did from Hydroxystim, so I decided to do some research online to figure out what the problem was. After some digging, I noticed that the ingredient Yohimbe has reported several adverse reactions with men who have taken it, and the side effects appeared to the be the same ones I was experiencing. This is not to say that Hydroxystim does not work, its just that each guy is going to respond differently to it.
Recommendation
Purely from my point of view, I would recommend that you speak with a doctor before trying Hydroxystim. There are several problems that could be associated with taking a product that contains Yohimbe, and even though it might be in a small amount, it is not worth taking the risk. I would also recommend that you take a look at some other fat burners / pre workout supplements that do not contain any stimulants if your concerned about it.
If Hydroxsystim sounds like something u[ your alley, don't forget to take it along with a healthy diet and good workout routine to get the best results possible.
Have You Tried Hydroxystim? Please Leave Your Review Below!
Top 3 Fat BurnersAffiliate Disclosure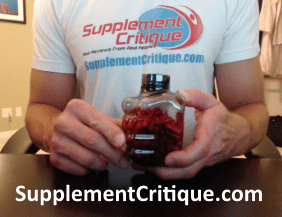 Instant Knockout is actually a new fat burning supplement I just came across, and got great results.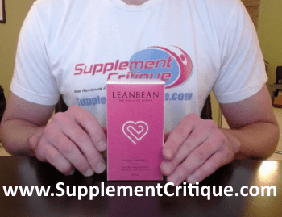 LeanBean Female Fat Burner is the BEST fat burner for women we\'ve ever tested.Read our review here.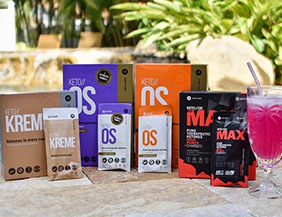 Biohacks your body into instant ketosis to burn fat instead of carbs.

Weight loss, energy, focus, anti-inflammatory, anti-aging.
How People Found This Review:
and hydroxystim reviews, and hydroxystim, and hydroxystim review, and hydroxystim gnc, and hydroxystim results, and side effects of hydroxystim
5 Star User Reviews

3.0 out of 5 Stars (5 Reviews)
Have you used this supplement?
Hydroxystim great results
By
Juan Rodriguez

,
Mar 18, 2018
I started taking this product when I was almost 39. I did it because I had taken Hydroxycut 3 for 3 months with success. This was the minimum dose at 1 capsule a day. I needed to cut some more pounds off me. I lost 80 pounds in 9 months. I have to say the first 3 months were 100 percent natural. I dropped from 270 pounds to 240.

I then started Hydroxycut 3 hardcore and managed to get from 240 to 220 pounds. This was when I got stuck on a plateau. I tried Hydroxystim and lost the toughest pounds in only 1 month with the minimum dose.

I went to 200 pounds in just 1 month. It definitely works. I was the happiest 40 year old guy on earth. I could lower my body fat from 35% to 11% in just one month. The last and most difficult part was much easier thanks to Muscle tech products. I happily share this and now I am getting ready for another las segment with Hydroxystim. Jua Rodriguez from El Salvador. My email. Juanarmando1973@yahoo.com

Was this review helpful to you?

---
Ask A Question
User Questions and Answers
---

I bought a few bottles in 2013 I'm on my last bottle now. I only use one when I go jogging it makes it a lot easier where can I purchase now ? -richard maxwell

It's been recalled, and as far as I can tell, it's no longer available anywhere.- Rob
Was this question helpful to you?

ASK A NEW QUESTION