Image Sports Cycle-7 Review – Does It Work?
By:
Rob Miller
Fact Checked On: 5-2-2018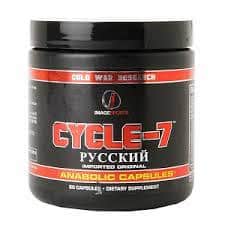 Image Sports Cycle-7 Overview
During the cold war, while astrophysicists in the US and the Soviet Union were racing to develop bigger and better weapons and space programs, scientists in both countries were also working on developing medicines and supplements to create better and better athletes to compete against each other on the world stage.

Image Sports Cycle-7 is directly descended from the Soviet side of this epic contest.
Image Sports Cycle-7 is a natural, non-hormone, non-steroid muscle gainer, designed to build muscle, increase strength, and boost bone density.

Their marketing calls it an Old School Soviet Inspired Anabolic, though it is completely safe and legal, with no actual steroids.

So let's see what is in Image Image Sports Cycle-7and whether or not it's effective.
Image Sports Cycle-7 Ingredients and How They Work
The ingredient profile in Image Image Sports Cycle-7 shows that it's really more of a muscle builder than a testosterone booster.

It includes:
The Amino MuscleAmino Muscle Blend which is made up of 2 amino acids that encourage protein synthesis for optimal protein synthesis, muscle building, and repair.
The Image Sports Cycle-7 Anabolic Matrix which is made up of Mumijo, Wild Yam, Rhodiola Root, Vibernum Sargeni, and White Quebracho.
The two blends are proprietary, which means we don't know the individual ingredient amounts.

But the Amino Blend is a total of 1000mg, while the herbal blend is 400mg. This means the bulk of the Image Sports Cycle-7 formula is the amino acids, which will undoubtedly lead to better muscle development when used with a strong workout program.
The recommended dose is 2 Image Sports Cycle-7 capsules a day, preferably with food, taken either in the morning or at night.
Image Sports Cycle-7 Pros and Cons
Advantages of Image Sports Cycle-7
Image Sports Cycle-7 gets very good reviews from customers, mainly saying it helped them push harder, reach more personal records, and build more muscle mass.
It's reasonably priced.
Disadvantages of Image Sports Cycle-7
You can definitely find Image Sports Cycle-7 reviews from unsatisfied customers who say it did nothing.
The formula is somewhat limited.
Where to Buy
You can purchase Image Sports Cycle-7 online through a few different websites.

The one month supply generally sells for betweem $25 and $35.
Conclusion
Image Sports Cycle-7is a decent product, but nothing to rush out and buy right away.The marketing approach of referencing Soviet scientists and athletes is more hype than anything else really.

Your money is probably better spent on a good quality protein than this.
Have You Used Image Sports Cycle-7?

Leave Your Review Below!
Top 3 Body BuildingAffiliate Disclosure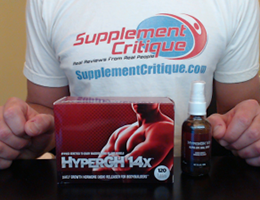 HyperGH 14X is a potent HGH releaser which works great for bodybuilding.

Read more in our review.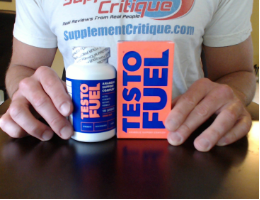 Testofuel is the most effective testosterone boosting supplement on the market that ive tested.

Read my review to learn more.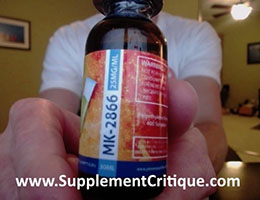 Ostarine is the poster boy for SARMS, and will promote lean muscle tissue growth dramatically.
Ask A Question
User Questions and Answers
---

Soy mujer, tengo 60 años, hipertensa, puedo tomarla? -MAria

Cuando usted tiene una condición médica, es necesario consultar con su médico antes de tomar cualquier suplemento.- Rob
Was this question helpful to you?

ASK A NEW QUESTION