Intelleral Review
By:
Rob Miller
Fact Checked On: 5-5-2018
So many people struggle with focus and concentration in today's world, likely because our attention is being drawn in every single direction. While many believe that a chemical imbalance is to blame, chances are, we are just a product of our fast paced environment. Overall, we have collectively seen our attentiveness decline due to the advent of technological advancements, especially smart phones. So truthfully, a short attention span is likely just an adaptation to what we are exposed to.
However, many still believe that focus and attention can be improved by certain nootropic drugs and natural supplements. While this is true to some degree, there are many unscrupulous vendors who are simply trying to separate people from their money with the promise of products that improve focus.
One of the newest natural supplements that has been claimed to improve focus is Intelleral, made up of green coffee bean powder. This supplement allegedly assists users by improving concentration, maintaining attention, and helping people stay on task, all without a crash or side effects. Let's see if these claims live up to reality and look at what others are saying about this supplement.
What Is Intelleral?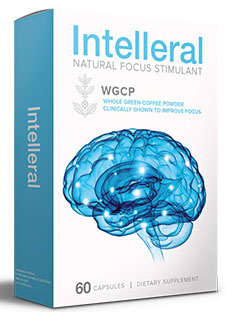 Intelleral is a natural supplement that is based around the energy boosting effect of green coffee beans, most notably, the drug caffeine. Since there really isn't much to the formula used in this supplement, is it likely to offer any benefit?
According to the company, "Intelleral increases energy, provides laser focus, offers a clear mental vision, and assists in memory recall."
How Does Intelleral Work?
Looking at the proposed benefits of Intelleral, it is relatively disappointing to know that this is simply a coffee bean pill and not much more. Of course, we all know that caffeine increases energy, assists with mental recall, and is one of the most amazing drugs on the planet. That is why the greater majority of us drink coffee, consume energy drinks, or take some other caffeine containing products.
Intelleral claims that their patent pending process is able to allow users to experience a steady stream of caffeine from their green coffee bean powder (GCBP). With a steady stream of caffeine, the manufacturer claims that this product doesn't stress the heart or tax the adrenal glands.
With green coffee bean powder as the main ingredient, why don't people just purchase green coffee bean powder on its own and use that instead? Apparently, according to the company, their patent pending green coffee bean powder allows users to utilize all the acids, fiber, and caffeine of this product. However, this seems to be a marketing ploy more than anything else.
To be clear, underneath the flashy website design and graphics, this product seems unimpressive to say the least. Caffeine is caffeine, I can get that anywhere, right?
Clinical Study On Intelleral?
According to the company, Intelleral increases attention by 87% and working memory by 32% in one study.
In this study, young adults were subject to WGCP or a placebo, while responding favorably to WGCP. The study talks about the benefits of caffeine, but the side effects as well. It goes on to say that WGCP has all the benefits of caffeine without the side effects, like jitteriness, because the caffeine is slowly released through their patented formula.
Ingredients In Intelleral
As stated before, this product contains a patent pending version of Whole Green Coffee Powder (WGCP).
In studies on fat loss, green coffee extract has been shown to offer benefit, often believed to inhibit the intake of carbohydrates into the intestines. This is why people generally take green coffee extract before eating a meal.
However, in this case, WGCP focuses more on the energy side of the coin, through the slow released caffeine content.
Dosage And Instructions
According to the company, take one pill just before breakfast and one before dinner. Avoid taking Intelleral at least one hour before going to sleep.
Side Effects Of Intelleral
Excessive caffeine consumption has been shown to cause side effects like jitteriness, anxiety, and insomnia. Anyone who is sensitive to caffeine should avoid taking this product.
While this product contains slow released caffeine, many have reported to feel the same jitteriness associated with consuming an excessive amount of caffeine.
Where To Buy Intelleral
Intelleral can be purchased directly on the company website through an exclusive trial offer. However, any trial offer should immediately register concern, as this generally signifies that individuals who want to sample this product will eventually be charged after the trial period and often end up on an auto ship list. This means that charges will add up on a monthly basis and lead to undesirable surprises on one's credit card statement.
On the official website, a pop-up window reveals that one qualifies for an exclusive trial offer of 60% off with the coupon. Upon clicking on the coupon, users are re-directed to an order form where one is prompted to fill in personal information and click the "rush my trial" button.
Upon submit, people are led to believe that this product is free and that a 30-day supply is available by only paying $4.95 for shipping. The marketing tactics used here include revealing that this product is almost sold out, that 13 other people are viewing this offer right now, and that one must purchase this product within 5 minutes in order to ensure that they receive it.
There is a link to the terms and conditions, however, that would take more than 5 minutes to read. People who read it anyway will realize that they are subscribing to auto ship, and will be charged $89.95 a month starting 14 days after signing up for the free trial.
According to the terms and conditions, people who purchase this product without the free trial will be charged $65.95 a month, every month until canceled.
In other words, people who "take advantage" of the "free trial" are actually being charged $25 more every single month!
Customers who are looking for a refund can contact the company by phone at, 888-298-0291. Realize however, that most people who requested a refund weren't able to recover the entire amount.
So, say no to the "free trial" and realize that the greater majority of people who wrote reviews consider this to be a "scam company".
In the end, many people who bought this product have to call up their credit card company directly in order to reverse the charges back to them, as the company apparently isn't willing to entirely refund these unscrupulous charges.
Realize that anyone who cancels their order and returns the product can expect to be hit with a $20 restocking fee.
Why these auto ship billing tactics are still legal is beyond me, as most of the companies that use them don't have a decent product to begin with.
User Reviews Of Intelleral
Since this product is relatively new, there aren't many user reviews online. However, there was one site with honest user reviews that should give anyone a reason to avoid purchasing this product.
According to this website, Intelleral received a 1.3 star rating out of 5 star rating. To make matters even worse, 14 of the 15 reviewers gave Intelleral a 1 star rating, while only one reviewer gave it 5 stars.
Of the reviewers who gave Intelleral a 1 star rating, the overall consensus was, "do not buy this crap."
Overall, the majority of negative reviews were based around the automatic billing and auto ship program. Many people seemed surprised that they were billed multiple times, but anyone who has dealt with a company like this should expect this, as their goal is to extract the maximum amount of money from patrons. Then again, anyone who has been the victim of auto ship and free trial periods likely learned their lesson the first time.
Other people who purchased this product weren't satisfied with it due to the jittery feeling they experienced. In fact, many say that the effects of this supplement are like drinking 5 cups of coffee. Whoo, sounds like fun! Since green coffee beans, or more specifically, caffeine, is the main ingredients in this product, why not just drink coffee in order to experience similar effects?
Conclusion
Stay away from this product, as almost everyone seems to be disappointed with the results and the shady free trial. While this product may not stress the adrenal glands and heart, trying to get your money back and making calls to your credit card company may cause your stress levels to redline.
Since this product is simply green coffee beans that are ground up, any effects that people experience will be from the caffeine contained in them. Charging people almost $90 a month for caffeine is insanely expensive.
Companies that make the greater majority of their money by getting a user's credit card number and then charging them an excessive amount on a monthly basis are generally not businesses that anyone wants to deal with.
Since green coffee beans have been shown to burn fat and increase energy in certain studies, anyone who wants to experiment with the effects of this substance should purchase it directly and avoid expensive formulas that don't offer much in terms of value.
On the other hand, people who simply want time release caffeine pills can purchase plenty of them without breaking the bank or having to sign up for auto ship programs.
Have You Used Intelleral? Leave Your Review Below!
Top 3 NootropicsAffiliate Disclosure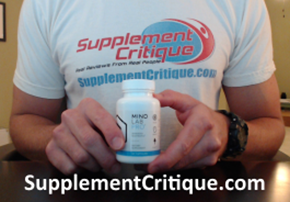 Mind Lab Pro is a VERY effective nootropic for focus, concentration, short / long term memory, and more.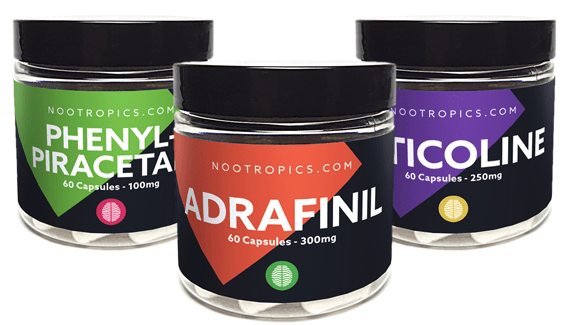 The Ultimate Nootropics Stack by Nootropics.com is one of the most effective stacks I've taken.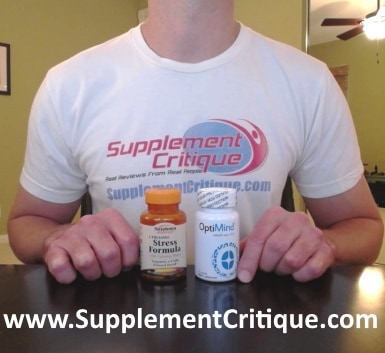 The combo of L-Theanine and Caffeine is a well known nootropic stack that really works.
Want To See What SupplementsWork Like Adderall?

Click Here To Find Out!
Ask A Question
User Questions and Answers
---

How do I cancel the free trial of Intelleral? -Rick

Give them a call at 1-888-298-0291 within 14 days of the date you placed your order and tell them you want to cancel and that you don't wish to receive any more product or charges.- Rob
Was this question helpful to you?
3 out of 3 people found this question helpful.
ASK A NEW QUESTION