Isatori PWR Review
By:
Rob Miller
Fact Checked On: 4-27-2013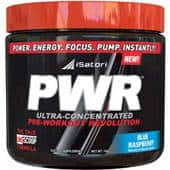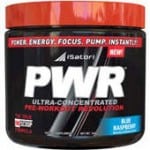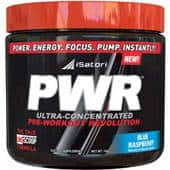 Anyone hoping to enjoy the benefits of nitric oxide supplementation will need to understand which natural vitamins and minerals really encourage the body to increase NO production.

These natural materials include Beta-Alanine and Arginine among others.

We heard of the high levels of these ingredients in the iSatori pre-workout mix called PWR, and decided to give it a look.

We were instantly impressed by the amount of NO boosters available in a single serving and decided to investigate it a bit more.

We looked at its other ingredients, checked out consumer reviews, explored pricing, and came to a few significant conclusions.
How It Works and Ingredients
First, let's look at iSatori's PWR supplement in terms of its ingredients.

It offers 1,600mg of Beta-Alanine and 500mg of Arginine in every single scoop.

There is substantial evidence behind the benefits of these ingredients when consumed prior to a workout.

This is because NO production causes the blood vessels to widen and a much higher level of oxygen to flow – thus the massive "pumps" that come to those using anything that boosts NO during the workout.

Naturally, there are concerns about the safety of these materials, but if they are balanced out with other vitamins and nutrients they work well.
We were glad to see that PWR is partnered with calcium, a specialized "Ultra Concentrated Energy Blend", a huge dose of Creatine, and a naturally occurring caffeine ingredient to create the necessary balance.

This proprietary formulation ensures that you remain focused and clear headed, but that you are also getting the consistent energy necessary to sustain the longer workouts that you will be able to tackle while using the supplement.

Remember too that the NO boost also helps you to recover much faster as well.
User Reviews and Feedback
Now, what are the consumers saying about the PWR supplement?

It is interesting to see just how many people are comparing this product to other equally popular blends such as Hemo Rage and NO Shotgun.

Most like PWR for its affordability, palatability and good results.

Those with a history of NO supplementation say that it delivers all that it promises and can really compete against the other, more expensive or well-known products.

Additionally, a lot of consumers mention that they had developed a tolerance to their initial NO supplements and that the PWR product helped them to readjust their metabolism and get off the traditional "plateau".

One interesting, and somewhat frequent complaint, had to do with the flavor of the beverage.

The Blue Raspberry powder was called unpalatable in several reviews, and those that preferred PWR often cited it as a bit unpleasant in terms of its taste.
Where To Buy
The pricing on the PWR product was fairly static with only a slight variation from vendor to vendor.

Naturally, we limited our search to the online shops and found that the highest prices was around $28 for the 114gram container while the lowest stood at roughly $25 for the same size.The savings came with the special offers made available.

For example, Muscle&Strength had free shipping deals while netrition was giving away shaker bottles with each order.
Recommendation
In conclusion, we discovered that this supplement offers some of the highest levels of NO boosters currently available.

Those already using it express a consistent level of customer satisfaction with the formulation and tend to indicate that they will stick with this as their preferred pre-workout beverage.

Though there were frequent complaints about the taste of the drink, most of the reviewers indicated that the affordability and excellent results that they had been enjoying allowed them to overlook any unpleasant flavors.

All in all it is clear that this is a supplement that will easily satisfy dedicated bodybuilders as well as those looking to get themselves out of a plateau and back into good pumps.
Top 3 Pre WorkoutAffiliate Disclosure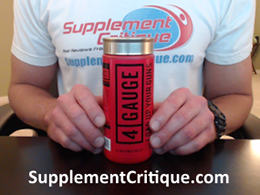 4 Gauge is a brand new pre workout that kicks in FAST and will rev up your workouts.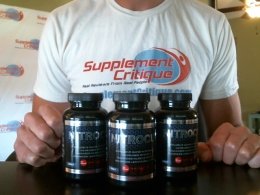 Nitrocut is a VERY effective pre workout supplement for a variety of reasons, see why here.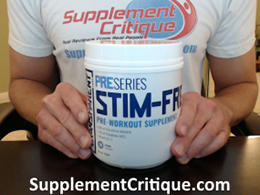 If you're looking for a stim-free pre workout, add Transparent stim-free to your list!
Want To Really Get Ripped?

Click Here To Download My FREE "Get Ripped" Ebook!
Ask A Question
User Questions and Answers
No Questions Have Been Answered For This Article.