Kamagra Overview
Men looking for help with erectile dysfunction have the option to use prescription medications, such as Viagra or Cialis.  They can also go the herbal male enhancement route with over the counter supplements meant to increase desire and improve performance.   Some men might be tempted to use the prescription drugs, but aren't interested in paying the high price or going to the trouble of getting a prescription from their doctor.  For those men, Kamagramay seem like a viable option.
Kamagra contains the same active ingredient as Viagra, but it is made in India by Ajanta Pharma.  It is sold online and doesn't require a prescription.   We'll look a little closer at this product to determine if it might be right for you.
Kamagra Ingredients and How They Work
Kamagra contains Sildenafil Citrate, the same active ingredient, in the same strength, as in Viagra.  It works by increasing blood flow to the penis in the presence of sexual arousal, causing harder, longer lasting erections.
The correct dosage is 1 tablet taken 30 to 60 minutes before sexual activity.  It will block the chemical (PDE-5) that constricts blood flow, allowing you to achieve and maintain an erection for as long as you are sexually aroused.
Kamagra Pros and Cons
A cheaper version of Viagra sounds good, but a closer look might demonstrate that this may not be the case.
Advantages of Kamagra
It works like Viagra.
It is cheaper than the brand name medication.
It doesn't require a visit to the doctor.
Disadvantages of Kamagra
It is illegal to buy prescription drugs online without a prescription.
Manufactured in India, Kamagra is not subject to the quality control measures that drugs undergo in the US.
There are known Kamagra side effects, such as headache, diarrhea, dizziness, nasal congestion, and heart palpitations.
Taking Sildenafil Citrate without a doctor's supervision could leave you vulnerable to dangerous drug interactions that you may not be aware of.
Where to Buy Kamagra
Available through several online pharmacies, you'll find that Kamagra comes in many forms.  There are tablets, oral jellies, and effervescent pills that you dissolve in water.  The price is significantly less than Viagra.  In pill form, prices range from about $4 per pill to as little as $1 per pill if you buy in bulk.
Conclusion
Whenever a name brand drug is determined to be effective, there will eventually be generic drugs that provide the same ingredients at a lower price.  The problem is the original manufacturer holds a patent which prevents other companies from using their formula for a certain period of time.  Manufacturers in other countries, however, are not subject to this law.  Unfortunately, they are also not subject to the strict US guidelines put in place to make sure consumers know what they're getting.  This is concerning, especially when dealing with a drug that is known to cause side effects, some minor and some serious.
Additionally, Sildenafil Citrate, the active ingredient in Kamagra, is known to cause dangerous drug interactions when taken with certain heart medications.  This is why it is important to visit with your doctor and get a prescription before taking it.  If you experience erectile dysfunction, see your doctor.  Otherwise, there are plenty of safe, herbal enhancement supplements that can help increase both desire and performance without a prescription.  Try one of these instead of Kamagra.
Have You Used Kamagra?  Leave Your Review Below!
Top 3 Male EnhancementAffiliate Disclosure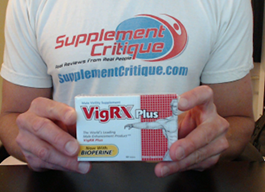 Out of the 100+ male enhancement products Ive tried, Vigrx Plus was the best.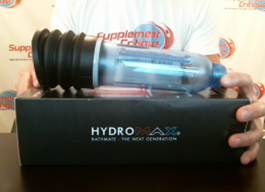 The Bathmate is a proven water-based vacuum pump that can help dramatically increase your size.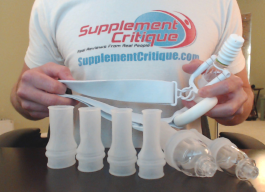 Phallosan Forte is a GREAT option for those looking to grow both length AND girth, permanently.
Honorable Mention/Inexpensive Alternative: Magnum Rings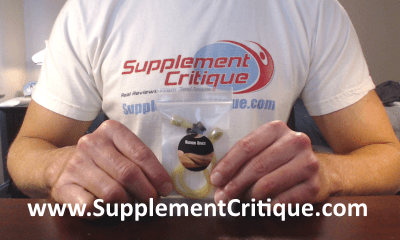 Magnum Rings are a VERY affordable option to getting both girth and length gains, at a fraction of the price of the Bathmate or Phallosan Forte.
Click Here to see our full Magnum Rings review.
How People Found This Review:
and is Kamagra like viagra
User Reviews
Kamagra Review
By
Jack Bennett
Apr 2, 2016
Well in short just had the worst experience of my life, you know the feeling when you've been on all night bender and you wake up the following day feeling you've been ran over by a stream roller, well that's mild to I felt like within 15 minutes of taking Kamagra Oral Gel. My face flushed badly, I'm talking fire here, coming from the neck up the whole of my face, I looked like I'd fallen asleep in the sun for 3 days, my head then started to feel fuzzy, like really light headed and dizzy, then palpitations, oh my, I could hear and feel my heart in my neck, so as if I'd really want sex, which I honestly didn't feel like my manhood got hard, so got down to it and my wife seemed to like it, but I couldn't feel a thing, I had lost all senses in my penis and couldn't ejaculated, apart from the burning sensation going on all over my neck face and ears and my heart pumping out of my chest the only positive thing is that I was erect for 2 hours.

After the 2 hours, then the hangover kicked in, boom, my head felt like it was going to explode at any minute, I felt sick and then got bad diarreah. I would not recommend anyone to take these, they are not Viagra, which I've had before with great results, these are horrible and your sex drive goes to 0% in less than 30 minutes but with a hard penis.

Had to sleep it off and it took 7 hours to subside, you have been warned

Was this review helpful to you?

---
John's Review
I am 57 and enjoy sex with my wife but recently had noticed that my erections were not as strong and I would sometimes lose hardness while inside my wife. She could get me hard orally and I would cum which she likes but I didn't want our sex life to be just her sucking me until I came.

I talked with my PA and she said that I wasn't that old and should still be enjoying sex and suggested that I try Viagra and gave me a sample. I take 50 mgs and other than a flushed feeling and a very hard penis) there are no side effects.

I am able to cum multiple times and I even have to jerk off till I cum sometimes just so I don't stay hard. My wife cums easiest with penetration and I wanted to be able to make sure that she cums.

She says that she can feel that I am longer, harder and thicker when I'm inside her and her orgasms are stronger. I love it when I can walk around with a huge hard on and when she smiles when she sees it makes me really happy.

If you want to feel like you're 20 years younger when you're having sex then you need to get Viagra or Kamagra. Your cock is going to be harder than you can believe and it will be longer and thicker too.



Was this review helpful to you?

---
Want To REALLY Get Bigger?

Click Here To See Products That WORK!
Ask A Question
User Questions and Answers
No Questions Have Been Answered For This Article.