Katana V3 Review – Should You Use It?
By:
Rob Miller
Fact Checked On: 5-1-2018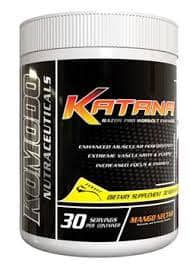 Katana V3 Overview
Komodo Neutraceuticals is a company that makes bodybuilding supplements for people who want to know what they're putting in their body and who only want the best ingredients at clinical doses.

Their line consists of formulas for strength and endurance, as well as energy and pump.

Their Katana V3 product is their complete pre workout, put together with the idea that if you're using the right product, you don't have to stack several at once to achieve the results you want.
Just by taking Katana V3, you get performance, pumps, energy, and endurance.

They even claim that you don't have to cycle off or take a rest from Katana V3. According to Komodo, this is the only pre workout you need, now and always.
Katana V3 Ingredients and How They Work
Since Katana V3 functions in several different ways, we'll talk about the ingredients in the formula as they relate to these different functions.
For pumps, there's Agmatine Sulfate which provides muscle fullness, Hydra-Vask which is a plasma volumizer to increase fluid in the blood stream, L-Citruline which is a pre cursor to L-Arginine, and Amentoflavone which is a PDE inhibitor for enhancing blood flow.
For Endurance, there's Agmatine Sulfate which improves glycogen storage, L-Citrulline which increases aerobic endurance and reduces soreness, and Peppermint Extract which increases the time to exhaustion by 25%.
For Strength, there's Amentoflavone which increases calcium release and improves the force of your muscle contractions
For Tunnel Vision Focus, there's Caffeine for both energy and concentration, Cognizin (CDP_Choline) which permeates the blood-brain barrier and increases the neurotransmitter acetylcholine for better mind-muscle connection, L-Tyrosine which creates a balanced energy and focus, and Amentoflavone which negatively modulates the GABA-A receptor and works with an anti-anxiety effect.
The serving size is 1 scoop of Katana V3mixed with water and taken about half an hour before your workout.
Katana V3 Pros and Cons
Advantages of Katana V3
It's an all in one pre workout formula so you don't have to stack it with other products.
It contains nootropic ingredients so not all the energy and focus is coming from stimulants like caffeine.
There are lots of favorable Katana V3 reviews from a pretty loyal following.
Disadvantages of Katana V3
Some people have found it to cause drowsiness due to the Cognizin (citicoline).

The effect doesn't happen to everyone, but it is known to occur.
Word is that the taste is pretty hideous.
Where to Buy
You can purchase Katana V3 online through the Komodo Nutraceuticals website a few alternate online retailers.

The 30 serving container sells for $50.
Conclusion
It's not a slam-dunk and it is a little on the expensive side, but it looks like Katana V3 may be a decent product, especially in the areas of energy and focus.To truly be called an all-around product, the strength aspect should probably be improved somewhat.

Other than that, it looks like a solid choice.
Have You Used Katana V3?

Leave Your Review Below!
Top 3 Fat BurnersAffiliate Disclosure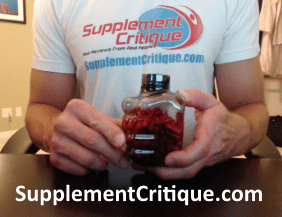 Instant Knockout is actually a new fat burning supplement I just came across, and got great results.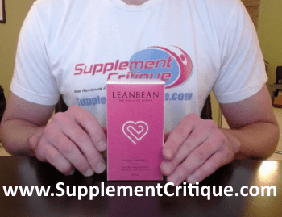 LeanBean Female Fat Burner is the BEST fat burner for women we\'ve ever tested.

Read our review here.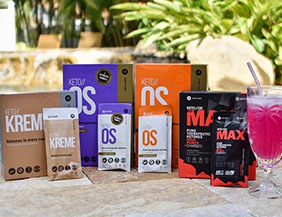 Biohacks your body into instant ketosis to burn fat instead of carbs.

Weight loss, energy, focus, anti-inflammatory, anti-aging.
Ask A Question
User Questions and Answers
No Questions Have Been Answered For This Article.