LeptiBurn Overview
Talk to 5 weight loss "experts" and you're likely to get 5 different answers as to how to do it and why so many people fail.
The core concept is simple.
Consume fewer calories than your body uses, creating a calorie deficit, and you'll lose weight.
Eating less and exercising more are generally the pathways to creating that calorie deficit.
But beyond that core concept is where you'll find all the different theories.
Some talk about starvation mode, some talk about loading up on protein, some talk about HIIT, and some talk about extensive cardio.
Today we're looking at a product that subscribe to the theory that it's all in the hormones.
LeptiBurn is made by BioTrust, a company that makes several weight management supplements and nutritional and diet snacks.
The idea of this product is that if you regulate the hormone Leptin, you can and will avoid and sail through any plateaus.
According to their research, Leptin controls every aspect of Leptin, and without a sufficient amount in your body, your weight loss efforts will be for next to nothing.
Leptin helps reduce your appetite and burn fat.
So LeptiBurn addresses the problem of not enough production of and sensitivity to Leptin.
LeptiBurn Ingredients and How They Work
LeptiBurn claims that their formula is constructed of just the right ingredients to put your body's Leptin production capacity into high gear.
These ingredients include:
Olive Leaf Extract for its Oleanolic Acid content which increases Leptin production.
Brown Seaweed Extract which stimulates the thyroid and increases Leptin production.
Irvingia Gabonensis increases our sensitivity to Leptin
Panax Notoginseng Extract which suppresses appetite and increases Leptin sensitivity.
Green Tea for the fat burning effect of ECGCs as well as its antioxidant protection.
Yerba Mate for it's caffeine content which stimulates metabolism, gives you energy, and suppresses your appetite.
Since dieting shuts down leptin production and obesity shuts down your body's sensitivity to it, you're at a double disadvantage if you want to lose weight.
That's why LeptiBurn focuses on both, so you can stay on track, keep getting results, and stay motivated.
LeptiBurn Pros and Cons
Advantages of LeptiBurn
It focuses on hormonal balance to lead to healthy weight loss.
It's made by a company that makes lots of supplements so they have the research and development piece in place and they have a reputation to maintain.
Disadvantages of LeptiBurn
It's expensive.
It's not available in stores.
Reviews of Leptiburn
There's plenty of favorable reviews of Leptiburn, with the vast majority being posted on sites like Highya.com and reviewopedia.com.  Many reviewers report dramatic weight loss results, and as far as I could tell there were very few people that had zero results from it.  Here's a few common phrases we found below:
"Love BioTRUST" – http://screencast.com/t/IBcrXOGvIz
"LeptiBurn ABSOLUTELY Works"- http://screencast.com/t/pnQcW2iz1lcE – Please view "full size"
"Well Worth the Money" – http://screencast.com/t/QqKTZ3rFwED
"It works well for me" – http://screencast.com/t/oFVGar1RI – Please view "full size"
"The trust will set you free…" – http://screencast.com/t/FVlQl2dNCNP – Please view "full size"
These are just a few examples of the many success stories by users of LeptiBURN found within independent review websites.
Where to Buy
You can purchase LeptiBurn through the BioTrust website. One bottle of LeptiBURN contains 120 capsules, and the recommended serving is 2 capsules with breakfast and 2 capsules with lunch.
They recommend that folks take 4 capsules per day, which means that each bottle of LeptiBURN contains a 30-day supply.
Check out the LeptiBURN label available on BioTRUST.com for clarification (http://www.biotrust.com/labels/leptiburn-label.html).
If you have between 10 and 30 pounds to lose, it's recommended that you buy 3 bottles for a price of $64 each (7% savings).If you have more than that, they offer 6 bottles at a $59 per bottle cost (14% savings).
Customers can receive a discount on their initial order by enrolling into the automatic monthly shipment program, Ship-N-Save.
This monthly program waives shipping charges each month, as well as, discounts their monthly shipment.
This option can be postponed or cancelled at any time.
Conclusion
There are so many diet pills out there to choose from, it's hard to pick one that doesn't have a lot of positive customer feedback to support its claims.
Possibly the most important ingredient in LeptiBURN, Irvingia gabonensis, has been shown to improve leptin sensitivity and production of another hormone called adiponectin, which increases fat burning and improves insulin sensitivity.
In one study, participants taking the same Irvingia extract, in the same amount as LeptiBurn for 10 weeks lost an average of 28 pounds and nearly 7 inches from their waistlines.
The participants taking the supplement demonstrated greater than 50% reduction in C-Reaction Protein (CRP), a compound that contributes to leptin resistance.
The folks also demonstrated significant increases in the hormone adiponectin, which plays an important role in insulin sensitivity and fat oxidation.
"IGOB131, a novel seed extract of the West African plant Irvingia gabonensis, significantly reduces body weight and improves metabolic parameters in overweight humans in a randomized double-blind placebo controlled investigation." http://www.ncbi.nlm.nih.gov/pubmed/19254366
In a more recent study, participants taking 300mg of IGOB131 (the exact same Irvingia extract and the exact same amount as in LeptiBURN) lost, on average, 16 pounds over the course of 8 weeks—5 times more weight loss than the placebo group.
"The effect of extracts of Irvingia gabonensis (IGOB131) and Dichrostachys glomerata (Dyglomera™) on body weight and lipid parameters of healthy overweight participants" http://functionalfoodscenter.net/files/104970417.pdf
What's most important is that the natural ingredients in LeptiBURN each play important roles in the goal of the product, and they function synergistically to increase overall results.  In my professional opinion, I can say with confidence that it's worth giving Leptiburn a shot!
Have You Used LeptiBurn?
Leave Your Review Below!
Top 3 Fat BurnersAffiliate Disclosure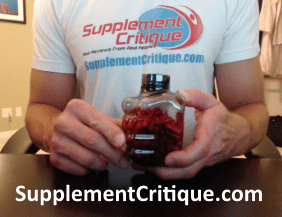 Instant Knockout is actually a new fat burning supplement I just came across, and got great results.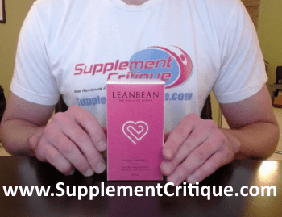 LeanBean Female Fat Burner is the BEST fat burner for women we\'ve ever tested.
Read our review here.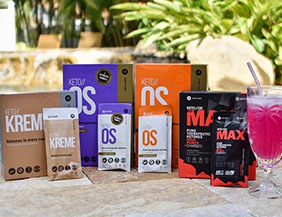 Biohacks your body into instant ketosis to burn fat instead of carbs.
Weight loss, energy, focus, anti-inflammatory, anti-aging.
How People Found This Review:
and lepti burn supplement
Ask A Question
User Questions and Answers
No Questions Have Been Answered For This Article.