Athlean-RX4 Women Review – Should You Try It?
By:
Rob Miller
Fact Checked On: 4-7-2020

Athlean-RX4Women Overview
We usually talk about supplements geared toward men and the needs of men, but we've recently been looking at Jeff Cavaliere's Athlean line and it includes Athlean-RX4 Women, and thought it was worth talking about.

It's designed to be beneficial to any woman, but it's got a focus on replenishing nutrients that may be needed for workout recovery and building strength and tone within a woman's framework.

It's not that a woman can't take the same workout supplements as men. To the contrary, most pre workout supplements are as perfectly suited to women as they are to men. But why not add in something more specifically designed for you as well.
Athlean-RX4 Women Ingredients and How The Work
The Athlean-RX4 Womenformula starts with 26 grams of protein which is about half of the daily recommended dose for women under normal circumstances.

Though if you're looking to lose weight or put on muscle, you'll want to increase that intake.

After that the formula is divided into a couple different complexes:
The Youth Restoration CompleXX comes in at 1500 mg and includes:
1000mg of Royal Jelly
250 mg of CoQ-10 which boosts energy, enhances your immune system, and acts as an antioxidant.

It's a source of energy for cells and is used to produce protein.
250 mg of Resveratrol which is an antioxidant that lengthens the amount of time cells have to repair broken DNA. It's also an anti-inflammatory and can make you look and feel younger.
The AlthLEAN Women's Essential MatriXX is a full 26.5 grams and includes:
25 grams of Whey Protein Isolate which provides the protein discusses above.
750 mg of Calcium for bone health and to help keep you at a healthy weight.
5000 IU of Vitamin D which is needed for the proper absorption of calcium and to prevent muscle weakness.
20 mg of Iron which protects against anemia, boosts mood, and provides energy.
30 mg of Papaya Enzyme improves digestion and prevents bloating and indigestion.
Instructions are to mix one scoop with your favorite beverage and take daily.

It's got 112 calories and no additional sugars, yet it provides half the protein you need in a day.
Athlean-RX4 Women Pros and Cons
Advantages of Athlean-RX4 Women
It focuses on the specific nutritional needs of women.
It provides half the daily protein requirement.
Disadvantages of Athlean-RX4 Women
It's on the expensive side.
There are no Athlean-RX4 Women reviews from customers to help determine if it works.
Where to Buy
You can purchase Athlean-RX4 Women through the official Athlean website.

A one month supply of 30 servings costs $54.99.
Conclusion
Athlean-RX4 Women is kind of like a protein powder designed for women. Protein is the core, so you get what you need to lean down and tone up.But it's also got additional nutrients women want and need, like digestive support, antioxidants, calcium, and vitamin D.

If the $55 price tag isn't too much for you, I would recommend trying it.
It is low risk and contributes to several aspects of female health without carrying a high chance for negative side effects and while it is a little bit steep price wise, you just may find that the benefits outweigh the cost.
Have You Used Athlean-RX4 Women?Leave Your Review Below!
Top 3 Body BuildingAffiliate Disclosure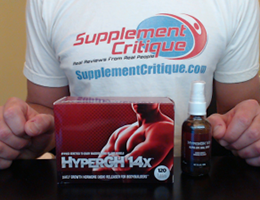 HyperGH 14X is a potent HGH releaser which works great for bodybuilding.

Read more in our review.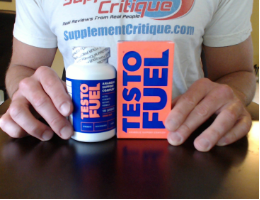 Testofuel is the most effective testosterone boosting supplement on the market that ive tested.

Read my review to learn more.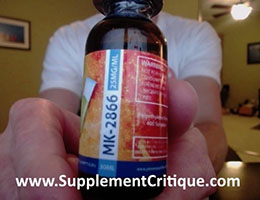 Ostarine is the poster boy for SARMS, and will promote lean muscle tissue growth dramatically.
Ask A Question
User Questions and Answers
No Questions Have Been Answered For This Article.