Athlean-RX Mechan-X Review – Should You Use It?
By:
Rob Miller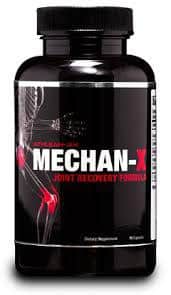 Athlean-RX Mechan-X Overview
"No Pain… More Gain." That's the tag line for Athlean-RX Mechan-X, Athlean-RX's joint relief supplement.

While it would apply to muscle fatigue, it definitely applies to joint pain.

If you've got joint pain, you won't be able to push as hard or go as far as you could otherwise, and you won't get the gains you want or deserve.

So we took a closer look at Athlean-RX Mechan-X to see what kind of help it can provide.
Athlean-RX Mechan-X is part of a line of products from personal trainer, Jeff Cavaliere.

Most of them are pure bodybuilding supplements, but it's refreshing to see this one address a common, yet often overlooked issue faces by lots of people who lift. Jeff started his career as a physical therapist so he knows that the kind of pain that prevents you from using your muscles is the enemy to getting productive workouts.
Athlean-RX Mechan-X Ingredients
The ingredient profile starts out with pretty much exactly what you would expect, then adds a little additional help:
Glucosamine Hydrochloride goes a long way toward improving cartilage health, thereby reducing joint pain.

It's one of the most common ingredients in all joint supplements, and when paired with the next ingredient, works wonders.
Chondroiton Sulfate protects cartilage and increases elasticity to joints can take more movement without causing pain.

It's usually paired with glucosamine because they have been clinical studied together and proven effective.
Cissus Quadrangularis strengthens both bones and connective tissue.

It also has a muscle relaxant quality.
Hyaluronic Acid lubricates the joints so they don't rub bone against bone, causing painful and destructive friction.
Boswellia Serrata which reduces inflammation.
Athlean-RX Mechan-X Pros and Cons
Advantages of Athlean-RX Mechan-X
The formula is pretty comprehensive, including the most popular joint supplement ingredients and more.
You can save money by buying more than one month at a time.
The ingredients are all natural.
Disadvantages of Athlean-RX Mechan-X
I haven't seen Athlean-RX Mechan-X reviews from customers, so it's tough to tell whether or not it's working for actual guys.
Where To Buy
You can purchase Athlean-RX Mechan-Xthrough the official website.

A single month's supply costs $49.99, but if you buy two for $99.98, you'll get a third bottle free.
Conclusion
Joint pain can have a really negative effect on your workouts, your morale, and your results.If you can alleviate it naturally, that's the preferred way. Athlean-RX Mechan-X contains all the right ingredients.
The ingredients and formula alone do point to Athlean-RX Mechan-X being effective and having joint pain killing properties as well as strengthening your body all around.
The only thing missing is customer feedback to help us determine if this stuff just looks good or actually works in the real world.

If you want to try, start out with one bottle, and if you like it, the $30 or so it would cost each month make buying 3 months at a time a great option.
Have You Used Athlean-RX Mechan-X?Leave Your Review Below!
Top 3 Joint HealthAffiliate Disclosure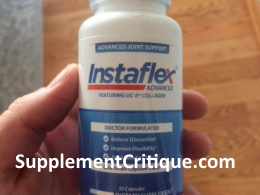 Instaflex Advanced is our #1 rated joint relief formula for a variety of reasons, learn why here.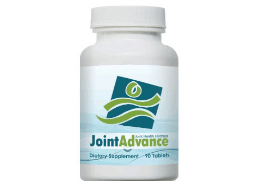 Joint Advance is an effective joint pain reliever, check out our review here.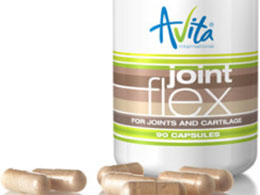 Joint Flex uses all natural ingredients to help you manage joint and muscle pain without drugs.
User Reviews

5.0 out of 5 Stars (2 Reviews)
Have you used this supplement?
Octavio's Review
Yes it does have 90 per jar 3 every night which is good for a month. I have personally taken this product and I do notice a change in my knee's they use to pop and have pain bUT now they feel great I recommend this product. If u have checked out joint supplements you well see that it's a fair price for wat you are getting.

Was this review helpful to you?
6 out of 6 people found this review helpful.
---
Mechan-X is worth every dollar!
By
Richard

,
Apr 5, 2019


In Short:

I would recommend this to a friend.
This supplement is the only one that I buy repeatedly, and there's a good reason for that. If you follow the directions and take the dosage when you're supposed to, you wake up the next day feeling brand new. The aches and pains that bothered you the day/night before seem like they're erased. Look, Mechan-X isn't the cure-all for everything that ails you, but as far as joint pain, it definitely is like a magic elixir. Spend the $100 and get all three bottles!

Was this review helpful to you?
5 out of 5 people found this review helpful.
---
Ask A Question
User Questions and Answers
No Questions Have Been Answered For This Article.