Libido Max Red REAL Review – Supplement Critique Videos
By:
Rob Miller
Fact Checked On: 5-19-2018
Read my official written Libido Max Red review here: https://www.supplementcritique.com/libido-max-red-review-the-1-big-reason-to-think-twice/
Video Transcription
Hey guys.

Rob here again with supplementcritique.com and in today's review we're going to be talking about libido max red.

This is a follow-up formula to one of the most original products that I've actually ever tried, just called libido max, and it's basically supposed to pick up where the original formula left off.
I'm gonna talk a little bit about the product first but if you'd like to dive ahead to my results you can just click on the link below the video.
It'll take you to my website supplementcritique.com, where I go into all the nitty-gritty details about my own personal experience.
So anyway libido max red is made by a company called applied nutrition.
The original libido max, as I mentioned earlier, was one of the first male enhancement products that I tried and it was basically, it's basically formulated to give you an alleviation to erectile dysfunction symptoms, so you know, increased sexual stamina, endurance, and basically get you longer and stronger.
Most of these male performance enhancement supplements focus on a broad array of benefits here.
Of course they talked about libido, of course they talked about stamina, and libido max red basically let's the original libido max formula take care of all that, while basically concentrating solely on better erections, and greater genital sensitivity.
Basically the way it's supposed to work is it's all about blood flow.
All these ingredients that you'll see here on the label are basically chosen for the way that it helps to improve blood flow to give you basically the best erection possible.
Now, erections happen when the penile cavities become engorged with blood.
When you basically get aroused, blood rushes to your genitals filling up the corpus cavernosa, which is basically the two tubes that lead into the penis that create the erection.
So the idea is the more blood, the better erection quality you're gonna have.
This doesn't just apply to the onset of the actual erection but also to its longevity.
It's basically responsible for how long you actually last, that's why a lot of guys will notice that they can get hard at first but then sometimes after a few minutes that goes away, and a lot of frustrated, obviously because of that.
So the proprietary blend of libido max red is basically made up of l-arginine and l-citrulline, which are basically precursors to the production of nitric oxide.
Now nitric oxide production basically causes a process called vasodilation, and during vasodilation the smooth muscle tissue around the cell walls starts to, kind of relax, and when that happens the blood vessels and arteries get wider, and when they get wider you get more blood flow, and that's kind of the whole premise behind using libido max red.
As far as my personal results, and the results of others I didn't really see too much of a difference taking this to be honest.
They do mention on their website that it's best to be stacked with the original libido max.
I did try that out, and I did notice, I guess a slight difference but as far as by itself it didn't really seem to do much for me.
That said everybody else is different but, you know, really for me, I like to test products with you know, within a couple of days, if it's not working for me then there's usually a problem.
As far as where to buy libido max red, you can pretty much find this at any major local store you know, you'll see them Walmart, Walgreens carriers, at GNC, you can find it on Amazon, and for the vast majority of those places you could find a seventy-five count package selling for anywhere between like maybe 25, 30 bucks.
And I believe in some stores they actually sell a 30 count package for like 15 bucks, so that basically gives you, you know, on if you're supposed to take four pills per dose, so that's only gonna give you about a week or so, and the seventy-five counts can give you about two and a half weeks, so it's rather expensive and it's kind of a lot of pills to take in one shot.
Anyway, that's pretty much all I have for libido max red, if you have any questions you can leave them in the comment section below or you can send me an email to contact@supplementcritique.com, and I'll try to get back to you as soon as possible, and I'll be back soon with another review.

Take care.
Top 3 Male EnhancementAffiliate Disclosure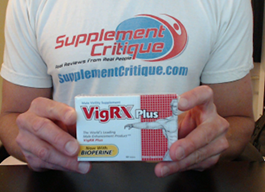 Out of the 100+ male enhancement products Ive tried, Vigrx Plus was the best.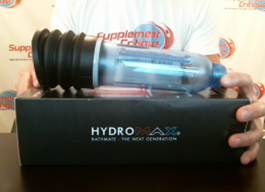 The Bathmate is a proven water-based vacuum pump that can help dramatically increase your size.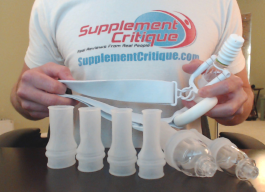 Phallosan Forte is a GREAT option for those looking to grow both length AND girth, permanently.
Honorable Mention/Inexpensive Alternative:Magnum Rings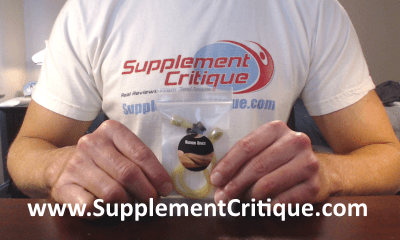 Magnum Rings are a VERY affordable option to getting both girth and length gains, at a fraction of the price of the Bathmate or Phallosan Forte.
Click Here to see our full Magnum Rings review.
Ask A Question
User Questions and Answers
---

I tried this product last year with minimal result,but I am thinking of trying it again based off what keep reading,I HAVE HAD FRIENDS WHO CLSIM TO HAVE GOTTEN BIGGER ON IT...IS THAT TRUE? LAST YEAR WHEN I WAS ON IT FOR TWO MNTHS,I HAD JUST GOTTEN BACK FROM 3 TOURS IN AFGHANISTAN AND 1 TOUR IRAQ BEFORE INJURY PREVENTING ME FROM DOING ANY MORE ACTIVE DUTY,WANTED YO RETIRE 20YRS, BUT ONLY GOT 15 YRS ,BUT IM ALIVE,AND IM MORE 1 SINGLE INTITY NOW YHAN TWO YEARS AGO,I WAS IN PIECES a mess physically and emotionally,If it can make me larger and give me bak that ugh,or drive that makes me want sex,I'll do it.... BUT STILL SKIDDISH ON WHY NO RESULTS LAST YEAR... -Frank o.

It's not going to make you bigger. It's more about increasing libido and sensitivity, leading to better erections. But if you're looking for something better, check out Hardon Helper. Here's my full review: https://www.supplementcritique.com/hardon-helper-review-dr-seltzers-awesome-formula-and-my-results/ I think it's just what you're looking for.- Rob
Was this question helpful to you?

ASK A NEW QUESTION