Liporexall Review – Is It For You?
By:
Rob Miller
Fact Checked On: 4-26-2013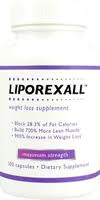 Liporexall Overview
There are so many fat burning and weight loss supplements on the market today. If one is going to get noticed and rise above the rest, it has to be something pretty special. It needs to contain proven, exciting ingredients at effective levels. Very few products attain this level of success, but many claim to. Liporexall does indeed make some pretty impressive claims.

In addition to reducing your appetite, boosting your metabolism, and increasing your energy levels, Liporexallclaims that it blocks 28.3% of fat calories, builds 700% more lean muscle, and increases weight loss by a whopping 900%!

Not only that, it also claims that your weight loss will be permanent.
Lots of fat burners make bold claims. That doesn't necessarily mean they will or won't work, so does Liporexall work? Let's have a look.
Liporexall Ingredients and How They Work
Liporexall does indeed boast an impressive list of ingredients. It's got a total of 10 patented or patent pending ingredients to put weight loss efforts into overdrive. Here are a few of the more exciting ones.
NeOpuntia is an all-natural fat blocking fiber. It binds with the fat so it doesn't get digested and stored. Instead, it is eliminated as waste. Clinical tests show that fat absorption decreased by an average of 27%.
ForsLean is a stimulant free fat burner that works by increasing thyroid hormone production and release. In clinical trials, subjects taking ForsLean lost 9 times as much body fat as the placebo group.
7-Keto is a substance naturally found in the body that decreases with age.

It supports healthy weight loss by activating thermogenic enzymes and increasing metabolism (even while dieting). The most exciting thing discovered in the trials is that 80% of the weight lost was body fat.
There are other ingredients as well, including caffeine for energy and Phase2 for blocking carbs. If you look at the ingredients list as a whole, you could get pretty excited about Liporexall. The trouble is that these ingredients have to be present at effective levels in order to deliver what they promise. Each serving of Liporexall contains a total of 460.5 milligrams of 10 different ingredients. The study on NeOpuntia used a 1600 mg dose to achieve its results. The ForsLean study participants were given 500 mg. In other words, it's impossible for the ingredients in Liporexall to be present at the levels that were studied because there are only 460.5 mgs in the entire pill.
Liporexall Pros and Cons
Advantages
Liporexall contains clinically tested ingredients to improve weight loss results on many levels.
It is backed by a lifetime satisfaction guarantee.

If you are not happy with the results, you can return unopened bottles for a full refund.
It's available through several online resellers.
Disadvantages
The proven ingredients may not be present at levels required to be effective.
Some Liporexall reviews report negative side effects, especially headaches. There have also been several reports of knee pain.
At $50 for a 30-day supply, it's on the expensive side.
Where to Buy
Liporexall is available through its website and several other online retailers, like Amazon, for $49.95 per bottle. The website has some bulk order deals as well, which will save you money if you choose to order multiple bottles at a time. The cheapest place we found to order a single bottle is eBay, for $38.
Recommendation
Liporexall seems promising. The claims are bold. The reviews are mixed. Some users have seen great results, while others have been disappointed. Reports of side effects have been pretty minimal, so this is probably a relatively safe product. The money-back guarantee on unopened bottles, means that if you want to give it a try, you will have to be prepared to risk your initial investment. If you're willing, and you look beyond the hype, we think it's possible that you may find Liporexall to be a product that helps you reach your weight loss goals.
Have You Used Liporexall? Leave Your Review Below!
Top 3 Fat BurnersAffiliate Disclosure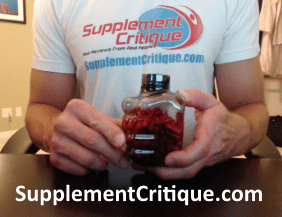 Instant Knockout is actually a new fat burning supplement I just came across, and got great results.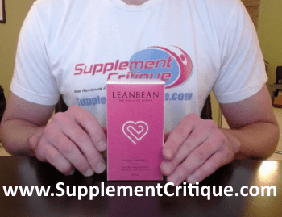 LeanBean Female Fat Burner is the BEST fat burner for women we\'ve ever tested.Read our review here.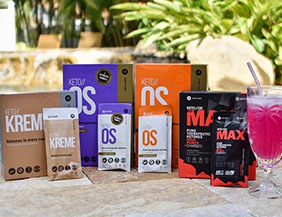 Biohacks your body into instant ketosis to burn fat instead of carbs.

Weight loss, energy, focus, anti-inflammatory, anti-aging.
How People Found This Review:
and liporexall reviews 2012, and liporexall reviews
Ask A Question
User Questions and Answers
No Questions Have Been Answered For This Article.