Man1 Man Oil Review
Rob Miller | May 17, 2018
---
Product Reviewed:
Man1 Man Oil
|
OUT OF 5 | Review by:
Rob Miller
Last Fact Checked On:
---
REVIEWS
QUESTIONS
COMMENTS
---
Home » Male Enhancement » Man1 Man Oil Review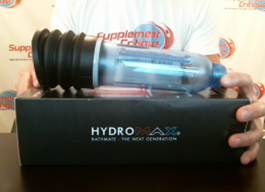 The Bathmate is a proven water-based vacuum pump that can help dramatically increase your size.
Contents
What Is Man1 Man Oil
Man1 Man Oil benefits
What Ingredients Are In Man1 Man Oil
Side Effects Of Man1 Man Oil
Where Can Man1 Man Oil Be Purchased
My Personal Results
How Much Does Man1 Man Oil Cost
Man1 Man Oil Vs. Natures Release
The Man1 Man Oil 60-Day Refund Policy
Final Rating Of Man1 Man Oil
Male enhancement products come in all shapes and sizes.  There are pills (being the most heavily marketed), pumps, extenders, oils, creams, and even a gum.
As I've noted from my own personal testing, most pills don't work.  I haven't personally tested many creams, but there are a couple that have breached my radar.
In fact, the vast majority of male enhancement products that make claims of giving you some MASSIVE increase in size end up doing nothing.
Which leads us to the focus of our review today, a product called Man1 Man Oil.  While they don't make the claim that it will give you any noticeable size gains, they definitely allude to it.
So does it really work?  Well, we did a bit of research on it and this is what we found out.
Click Here
to jump to my personal review.
What Is Man1 Man Oil?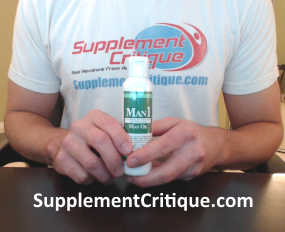 According to their website, man1health.com, Man1 Man Oil is touted to, "relieve dry, red, itchy, sore penile skin caused by aggressive masturbation or irritation."
Man1 Man Oil is designed to be used by men of all ages have penile redness, soreness, dryness, or itchiness.  In addition, this product claims to improve penile sensitivity so men can enjoy sex more.
This formula contains ingredients, including vitamins and minerals that are claimed to improve the skin, improve penile circulation, and improve nerve function.
Man1 Man Oil is produced in the United States under FDA regulations and in certified laboratories.
All of the ingredients in Man1 Man Oil are natural and claimed to have been proven safe, although there are no links to studies directly on the company website.
The Man1 Man Oil directions state that you should apply a small amount to the finger tip and gently massage into surface of penile skin until fully absorbed.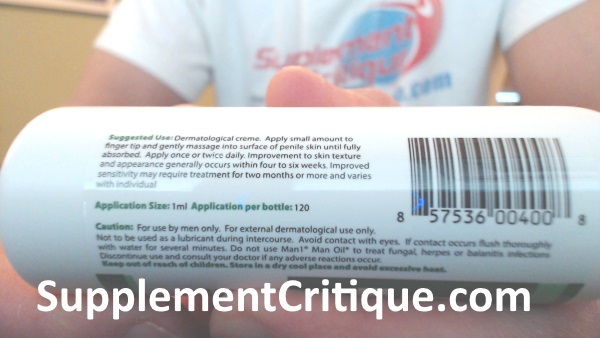 Realize that Man1 Man Oil is not intended to be a personal lubricant or masturbation cream and should be allowed to absorb into the skin before vaginal or oral intercourse.

Man1 Man Oil is also promoted to "smooth and restore peeling, cracked, penile skin", increase penis sensitivity due to "rough handling" and "avoid damage to connective tissue, rejuvenate dull, dry wrinkled penile skin, and minimize discoloration from friction."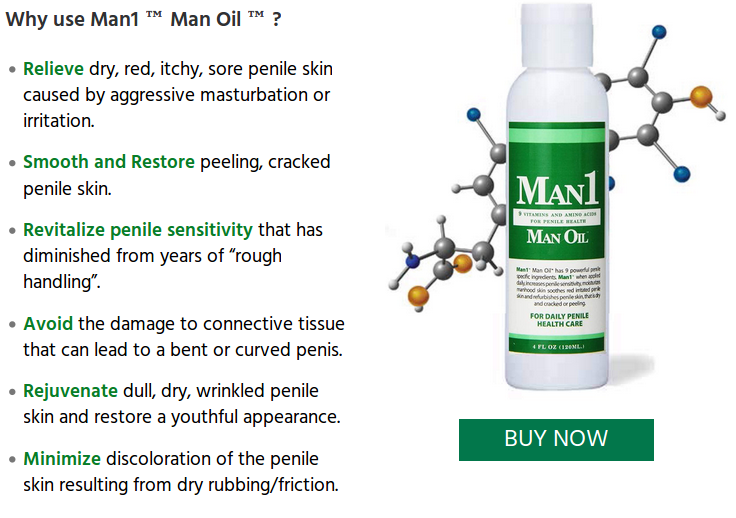 Man1 Man Oil benefits
According to the makers of Man1 Man Oil, it's not designed to make the penis bigger and does not claim to do so.

Although the sheer amount or people searching for before and after pictures is actually pretty staggering.
What Ingredients Are In Man1 Man Oil?
The ingredients found in the Man1 Man Oil formula are Shea butter, Alpha-Lipoic Acid (ALA), and a host of vitamins and amino acids.  Here's a detailed list below: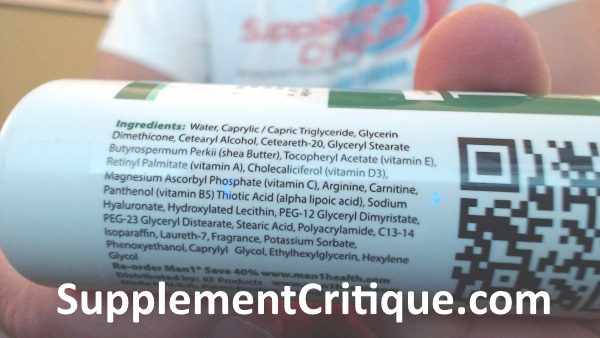 Shea Butter
According to the company, "Shea butter is used for its healing, rejuvenating, and moisturizing qualities."  In this formula, Shea butter is used in conjunction with vitamin E in order to lock moisture into the skin.
Shea butter has been known to be an excellent moisturizer and rejuvenate the skin since ancient times, as Egyptians began using it cosmetically thousands of years ago.  According to reviews on Amazon, Shea butter appears to have nothing but positive reviews in this regard.
Some of the isolated compounds in Shea butter have been shown to reduce inflammation, so including it in the Man1 Man Oil formula appears to be a logical choice.
Shea butter is valued at about $1 per ounce so the amount used in a 4 oz bottle of Man1 Man Oil is worth less than $4.

Alpha-Lipoic Acid (ALA)
Alpha-Lipoic Acid (ALA) is an antioxidant that has the potential to reduce cellular damage and therefore, aging.
ALA has been shown to reduce inflammation and oxidation, while repairing nerve damage so it shows promise as a way to improve penile sensation.
However, almost all studies on ALA are based on oral supplementation, not topically, as is suggested by the makers of Man1 Man Oil.
With that said, the connection between ALA and improving nerve damage, especially in diabetes induced neuropathy is strong.
People who want to get the most out of ALA should supplement with it orally.
ALA is valued at about $1.80 a gram so it isn't an overly expensive ingredient and shouldn't push up manufacturing costs of Man1 Man Oil significantly.

In addition to Vitamin E, Man1 Man Oil contains Vitamin D3, Vitamin B5, Vitamin C, and Vitamin A.
Vitamin D3
Man1 Man Oil contains vitamin D3 which is useful in improving cellular function, as a lack of this vitamin has been tied directly to impotence.
While the most efficient way to obtain adequate vitamin D3 is through UVB from sunlight, oral supplements are also effective.
There is research about the effectiveness of applying Vitamin D3 directly to the skin in regards to treating psoriasis, but not much regarding other skin conditions.
It has been shown that Vitamin D3 promotes wound healing, but only through oral supplementation.
Whether or not the topical application of Vitamin D3 promotes the same effect requires further research.
In any case, most notable improvements in a man's Vitamin D3 profile will come directly from sun exposure.
Since this is nearly impossible during winter months in places far from the equator, consuming a Vitamin D3 supplement orally is the next best choice.
Vitamin C – Magnesium Ascorbyl Phosphate
Vitamin C has been shown to improve collagen formation when applied topically.
The most bio available version of Vitamin C for topical application is magnesium ascorbyl phosphate, the compound found in Man1 Man Oil.
Since Vitamin C is a safe addition to almost any formula, including this in Man1 Man Oil is likely to have therapeutic benefits.
Vitamin B5
Vitamin B5 is required for cellular metabolism and has been shown to reduce inflammation, while improving wound healing.  In addition, vitamin B5 is able to improve skin hydration due to its moisturizing qualities.
Vitamin A
Vitamin A is used in this formula due to its anti-aging properties.
However, vitamin A has the potential to cause irritation when applied to the skin over time.  Depending on the concentration used in the formula, including vitamin A into the mix could cause irritation, the condition that this product is designed to treat in the first place.
The amino acids used in Man1 Man Oil include L-Arginine and Acetyl-L-Carnitine.
L-Arginine
L-Arginine has been shown to dilate blood vessels, at least when consumed orally so it could be helpful for men who are suffering from ED.
However, there is no scientific evidence that L-Arginine is effective when applied topically.
Acetyl-L-Carnitine
Acetyl-L-Carnitine protects against nerve damage and increases blood flow when consumed orally.
However, topical application doesn't have any notable studies to indicate its effectiveness.
With all of these ingredients combined together, the makers of Man1 Man Oil believe that they have created the perfect product to heal penile sores, reduce skin aging, and improve erection quality through greater blood circulation.
Side Effects Of Man1 Man Oil
People who are allergic to the ingredients found in Man1 Man Oil may end up experiencing a reaction.  However, this is exceedingly rare.
People interested in trying this product should perform their due diligence on each ingredient it contains before applying it to their skin.
As stated before, excessive exposure to Vitamin A when applied topically can cause irritation.
The makers of this product claim that Man1 Man Oil can be applied over a long-term basis.
However, anyone who notices pain or irritation should stop immediately and contact their doctor.
Where Can Man1 Man Oil Be Purchased?
Man1 Man Oil can be purchased directly from the company or a number of other online vendors like Amazon.  However, Man1 Man Oil is not available in stores like Target, CVS, Walmart, and Walgreens, so people who want to try out this product must purchase it online.
What Users Are Saying About Man1 Man Oil?
On Amazon, Man1 Man Oil has received a 4.1 out of 5 star rating.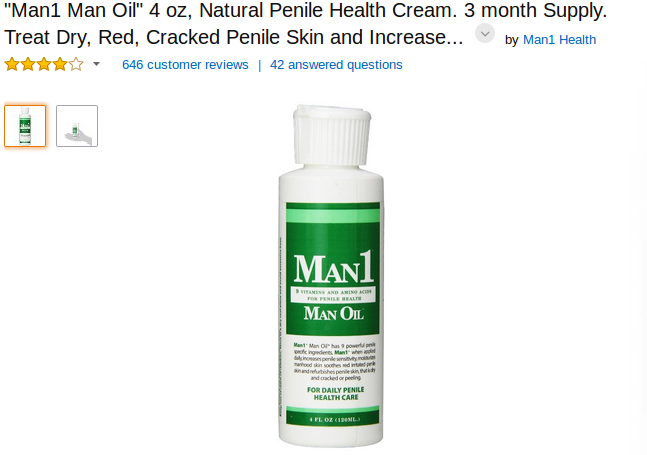 As you can see from the reviews, there are some people that claim that this product changed their life.  For men that are not able to enjoy sex anymore, giving this product a try might be worth the money.
For men that aren't able to have an orgasm, trying out this product has the potential to be a game changer.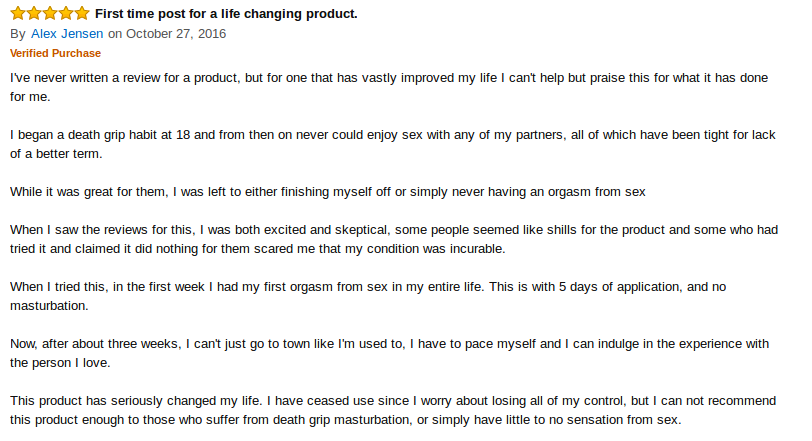 On the other hand, there are a number of 1 star ratings that claim that this product is dangerous or doesn't work as advertised.
One individual even stated that the irritation got worse after using this product.  People who try this product and experience even more irritation should quit using it immediately and request a refund.
My Personal Results
I really don't suffer from dry or red skin on my penis, so I'm not really the target consumer for a product like this.  With that said, I bought a bottle to at least try it out and see what the results were.
I followed the directions on the label and put a small tab of it on the tip of my index finger.  The first thing I noticed was Man1 Man Oils is not REALLY an oil.
It's actually a cream.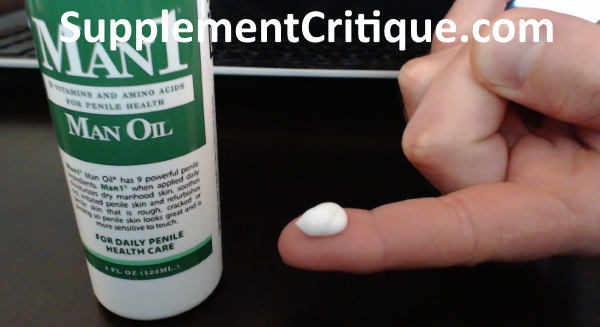 No big deal, as long as it works I guess.
I could definitely smell the shea butter, although it's not an overwhelming smell.  It actually smells quite nice to be honest.
I took this small amount and rubbed it on to the tip of my penis, and then gently massaged it in.
It definitely seemed to dry quickly, and after it did my penis did feel softer to the touch.  I've never used a penile health cream in the past, so its hard for me to draw any real comparisons to other products like this on the market.
Want To

REALLY

Get Bigger?
Click Here to sign up for my free "Enlargement Exercises" eBook.
Side effects wise I didn't notice anything, although I can see how some of the ingredients may interact with some people.

How Much Does Man1 Man Oil Cost?
When purchasing Man1 Man Oil directly from the company, one bottle cost $29.85, while 2 bottles cost $49.70.  Shipping within the United States is $5.95.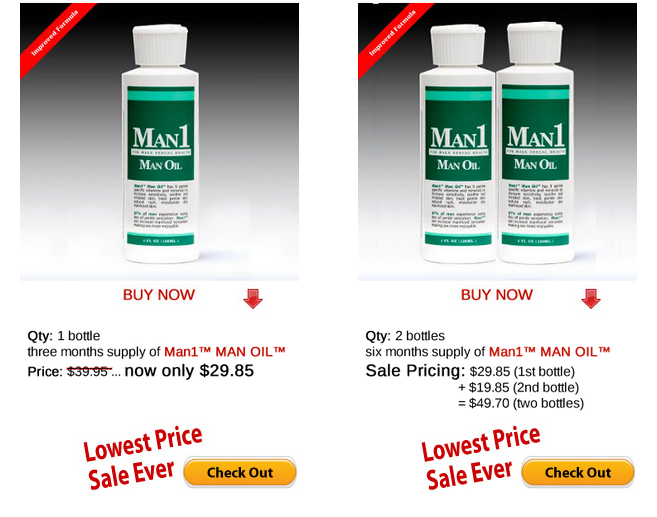 However, when purchasing Man1 Man Oil directly on Amazon, one bottle cost $35.85, but shipping is free in most cases so the overall cost is about the same.

Man1 Man Oil Vs. Natures Release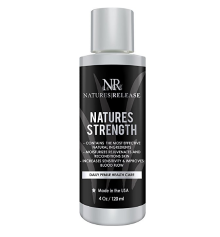 In my research I found that there is another product called Natures Strength made by a company called Natures Release that is virtually the same thing.
Well, at least it's marketed that way.
It claims that it can help relieve penile skin problems like chaffing, and dry, red, or cracked penile skin.
So what's the difference between Man1 Man Oil and Natures Release Natures Strength?
Well, the biggest difference between the two is Man1 Man is an oil and Natures Release is a cream.  The benefit here would go to Natures Release, as creams tend to absorb better than oils.
I have to admit finding the ingredients list for Natures Release was tough.  In fact, apart from a few guys mentioning it contains L-Arginine and some moisturizers, I have no idea what they're putting in the stuff.
Price wise, Natures Release takes the lead here, coming in at $21.50 a bottle, including free shipping.  As far as reviews, both of them are rated very highly, and seem to work virtually identical.
The Man1 Man Oil 60-Day Refund Policy
Man1 Man Oil offers a 60-day guarantee from the date of purchase.  The company claims that users can return the bottle with the unfinished product for refund within 60 days without being subjected to questions.
In other words, users who want a refund need to physically send Man1 Man Oil back to the company, thus having to pay shipping again.  Chances are, most people who aren't satisfied with the product aren't going to go out of their way and pay another $6 for shipping for a product that costs roughly $30.
Final Rating Of Man1 Man Oil
Based on the ingredients, specifically Shea butter, in Man1 Man Oil, this product should certainly offer some benefit to people who have penile problems.  While not all of the ingredients that are included in the Man1 Man Oil formula have been shown to be effective topically through scientific studies, they may still be able to provide some curative action.
Based on overall reviews from users, this product appears to be a hit or miss.
For me, the product did seem to help create a smoother and softer penis, but I didn't have dry or cracked skin down there to begin with.
I'm not sure I'm the best candidate for testing, but I wasn't about to start asking around my circle of friends to see if they have this problem 🙂
However, the high cost of Man1 Man Oil is certainly a deterrent, as the ingredients used in this formula aren't overly expensive.  Since many of the ingredients in Man1 Man Oil, including ALA, the vitamins, and amino acids have been proven to be more effective when consumed orally, this may be a better option.
Alternatively, you could probably use a cheap cream or moisturizer from like Walmart or something that could probably give you the same results.
I've even read from some guys who have this problem that extra virgin organic coconut oil works just as well, if not better, for a fraction of the price of Man1 Man Oil.
Any company that is marketing a product like this are ultimately after earning a profit.  Since a certified lab, overhead, and marketing are the main costs in selling a product like this, these costs are pushed off on users.
In other words, people who purchase this product are paying dearly and can probably expect similar results from using Shea butter exclusively.
When used as a moisturizing cream, using Shea butter in its simplest form may provide the relief necessary for certain users.  Since Shea butter is relatively inexpensive, consider experimenting with it before using Man1 Man Oil.
Man1 Man Oil is claimed to last about three months with regular use so people who don't mind spending about $35 on this product four times a year can consider giving it a try.
Have You Used Man1 Man Oil?  Leave Your Review Below!
Our #1 Choice For Male Enhancement – Vigrx Plus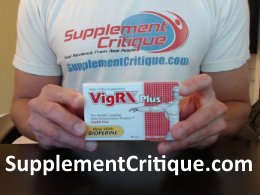 We have personally tested over 100 different male enhancement supplements, and Vigrx Plus stands out as the most effective in terms of results and customer reviews.  Not only is Vigrx Plus designed to help boost overall stamina and libido, but it's also the only product in its category to be clinically studied and PROVEN to work.
Click Here to read more about my specific results with Vigrx Plus
How People Found This Review:
and man1 man oil, and man1 man oil alternative, and man1 man oil before and after pictures
Want To REALLY Get Bigger?

Click Here To See Products That WORK!
Ask A Question
User Questions and Answers
---

Do you first pull back foreskin and apply cream? -Fred

Yes, that's how you would apply it.- Rob
Was this question helpful to you?
1

out of 1 people found this question helpful.
ASK A NEW QUESTION
---

Will this rid of the fishy smell on my penile area ? -Geo

It's not really meant to clean the penile area. It does have a pleasant smell, but ultimately it would just mask whatever other odor there may be.- Rob
Was this question helpful to you?

ASK A NEW QUESTION
---

After using man oil how long before you can have sex -Steve Matthews

Its use is not tied to when you have sex. You rub it in twice a day, and the benefits accumulate over time.- Rob
Was this question helpful to you?

ASK A NEW QUESTION
---

am from Ethiopia and I want to buy Man 1 man oil so how can I get this product? -aman

There are several online retailers. Do a google search to find one that ships to Ethiopia.- Rob
Was this question helpful to you?
0

out of 1 people found this question helpful.
ASK A NEW QUESTION
---