Marathon 21 Review – Proven Performance?
By:
Rob Miller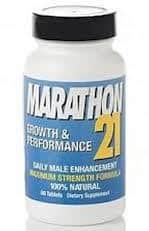 Marathon 21 Overview
Marathon 21 calls itself a "hybrid" male enhancement supplement. This refers to the fact that this product does double duty toward improving your sex life. It works as a penis pill to give you longer, thicker, harder erections. And it works as a performance aid to help you last and last, while it enables you to achieve multiple orgasms with little recovery time in between.
Taking one Marathon 21pill twice daily, the results they tell you to expect are:
Increased testosterone levels by up to 500%
Rock hard, long lasting erections
Repeat performances and multiple climaxes
No down time between rounds
Marathon 21 Ingredients and How They Work
The Marathon 21 website boasts 21 proven and tested ingredients, some of which are quite commonly used in male enhancement formulas:
Epimedium Sagittatum and L-Arginine to increase blood flow to the penis by encouraging the production of nitric oxide which relaxes the walls of the penis allowing more blood to flow in, causing bigger, harder erections.
Oat Straw, Orchic Substance, and Eurycoma Longfolia to increase the presence of free testosterone. This improves both desire and performance.
Catuaba Bark, Muira Puama Leaf, Nettle Root, and Maca Root are all ancient aphrodisiacs used for centuries to increase sexual desire.
These are all good ingredients. Indeed they are many of the ones we look for when determining the potential effectiveness of a male enhancement supplement. Unfortunately, the formula is proprietary, so we don't know how much of each is present.
You should take 1 tablet twice daily. You might notice some of the effects immediately, but full results will be achieved in a number of weeks.
Marathon 21 Pros and Cons
Advantages of Marathon 21
There is a money back guarantee.
It's a dual formula, meant to improve both erection size and sexual performance.
The ordering process is secure.
Marathon 21 contains several proven and trusted ingredients.
Disadvantages of Marathon 21
Some commitment is required.
Clinical tests on the product have not been conducted.
We couldn't find any independent Marathon 21 reviews.
Where to Buy
Marathon 21 is available online through the official website and some of its affiliates. One bottle costs $49.95 and if you choose this package, you'll also get one bottle free. So that brings the per bottle cost to about $25. There is also a "Super Saver" package of 6 bottles for $114.95, bringing that per bottle cost down under $20. There is a 30 day money back guarantee, so you should be able to try Marathon 21 without financial risk.
Conclusion
We like the ingredients in Marathon 21. This is probably a case where some products work for some guys, while other products work for other guys. Since there's a money back guarantee, we think there's nothing to lose and possibly much to gain from trying Marathon 21.
With that said, you must be patient with taking Marathon 21 as it is not one of the male enhancement products that simply kicks in and takes full effect immediately.
Hopefully if you decide to try out Marathon 21, you can stick to a steady and consistent regimen so that you can see the kind of results that you would expect out of a supplement like this one.
Have You Used Marathon 21? Leave Your Review Below!
Top 3 Male EnhancementAffiliate Disclosure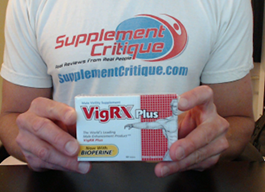 Out of the 100+ male enhancement products Ive tried, Vigrx Plus was the best.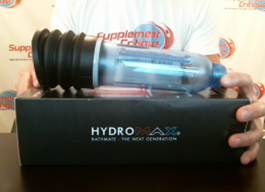 The Bathmate is a proven water-based vacuum pump that can help dramatically increase your size.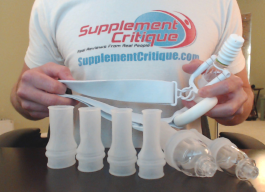 Phallosan Forte is a GREAT option for those looking to grow both length AND girth, permanently.
Honorable Mention/Inexpensive Alternative:Magnum Rings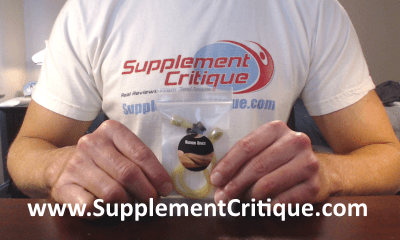 Magnum Rings are a VERY affordable option to getting both girth and length gains, at a fraction of the price of the Bathmate or Phallosan Forte.
Click Here to see our full Magnum Rings review.
User Reviews

4.0 out of 5 Stars (1 Reviews)
Have you used this supplement?
THE Marathon 21 BOMB REVIEW
By
Dramaine Norman

,
Nov 23, 2014
I was recommended o this product by a friend who has used it in the past because I was trying to become a porn star..(locally)..lol..but I wanted to know how I could compete professionally if all went well and I ordered a couple of bottles and so far i'm IMPRESSED..working pretty good and my homie said he stayed in beast mode with his old lady..HE said she was in trouble..lol..I will keep you guys updated.

Was this review helpful to you?
6 out of 11 people found this review helpful.
---
Want To REALLY Get Bigger?

Click Here To See Products That WORK!
Ask A Question
User Questions and Answers
---

how long it will take to make my penis becomes bigger and longer? thanks -patricio

Taking a pill alone, Marathon 21 or any other pill, won't increase the size of your penis. It will improve your erections and sexual performance, but to increase penis size, you'll need a device, like SizeGenetics.- Rob
Was this question helpful to you?
6 out of 8 people found this question helpful.
ASK A NEW QUESTION
---

How could you prove this is proven? and effectiveness ? -Mark

SupplementCritique.com is a review website with no affiliation with this product. as far as I know, it's not proven.- Rob
Was this question helpful to you?
1 out of 1 people found this question helpful.
ASK A NEW QUESTION
---

If these pills marathon21 makes you pass blood after takeing should he stop takeing them and why would these cause you to pass blood 5018910441 phone number -Nancy

Yes, if a pill makes you pass blood, you should stop taking it.- Rob
Was this question helpful to you?

ASK A NEW QUESTION
---

After rubbing marathon 21 male enhancement gel on your penis , do we need to wash it off before sex? Can marathon 21 gel have any bad I side effect to your sex partner? -Ahmed Ibrahim

Marathon 21 is an oral supplement. Are you sure you're not thinking of something else?- Rob
Was this question helpful to you?
0 out of 4 people found this question helpful.
ASK A NEW QUESTION