Stiff Days Review – Should You Try It?
By:
Rob Miller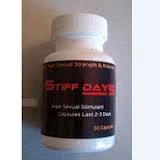 Stiff Days Overview
Stiff Days is a male enhancement supplement of the "Prescription medication alternative" variety. This means that instead of taking it every day and waiting for it to build up in your system, you take it only when you need it. One or two pills, thirty minutes before sexual activity and you're good to go for the whole weekend. The promise is that with just one dose you'll achieve instant rock hard erections, stay hard for up to 72 hours, experience intense sexual desire and pleasure, enhance your performance, and gain back your confidence.
Stiff Days Ingredients and How They Work
The Stiff Days website lists the ingredients but not how they work to enhance your sex life. Some of the highlights are:
Tongkat Ali for increased free testosterone.
L-Arginine for better blood flow to the penis causing greater erections.
Gingko Leaf for energy and stamina.
Damiana for increased libido.
The recommended dose is 1 to 2 pills taken 30 minutes before sexual activity. You should try to avoid taking Stiff Days with a meal, but it is okay to take it with alcohol. The website also specifies that it is fine to take Stiff Days if you have high blood pressure not controlled by medication. But if you take high blood pressure medication, you should avoid Stiff Days.
Stiff Days Pros and Cons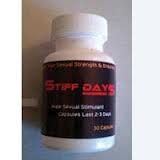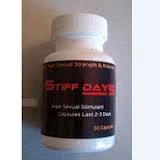 A look at the upsides and downsides can help you make an informed decision about whether or not to buy Stiff Days.
Advantages of Stiff Days
There is a money back guarantee.
The ingredients and all natural.
Shipping is free.
There are no side effects.
No commitment is necessary.
Disadvantages of Stiff Days
Stiff Days

reviews showing actual customer opinion are difficult to find.
You shouldn't take Stiff Days is you're taking blood pressure medication.
Many of the ingredients are unfamiliar.
There are no clinical studies offered.
Manufacturer information is not provided.
Where to Buy Stiff Days
You can buy Stiff Days from the official website. A bottle of 6 pills costs $17.95. You'll save if you buy in bulk. 50 pills at a time would cost $74.95. There is a 30 day money back guarantee.
Update! 10/5/2015
I was doing some routine follow up research on this supplement, and to my surprise I found out that just a few months after I posted this review, the FDA announced that the makers of Stiff Days were caught illegally injecting sildenafil into their product.
For those of you who are not aware, sildenafil is the active ingredient in Viagra. This would explain why so many people have been reporting such good results.
One of the biggest dangers of taking products containing Sildenafil is the fact that it lowers blood pressure. If you already have low pressure, or are taking medications to lower blood pressure, taking sildenafil could cause it to drop to dangerously low levels.
This is why it's recommended that you check with your doctor before taking Viagra.
My assumption is that Stiff days is now selling a "sildenafil free" version of their product, which likely doesn't work as well as the original.
Conclusion
We don't really find much reason to recommend Stiff Days. While it does contain some of the ingredients we look for, there are several that are missing. It would be nice to see some Tribulus Terrestris and some Maca Root. Ultimately, we think you can and should go with something better than Stiff Days.
Basically, Stiff Days seems to me to be little more than another in a long, long line of inferior male enhancement products lacking the key ingredients that actually are known to have results and maybe if it did a little bit more to stand out among the herd I would be able to get in its corner, but it did not and so I cannot.
Have You Used Stiff Days? Leave Your Review Below!
Top 3 Male EnhancementAffiliate Disclosure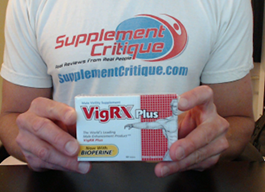 Out of the 100+ male enhancement products Ive tried, Vigrx Plus was the best.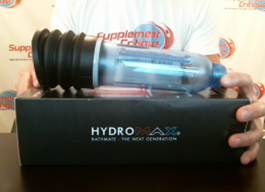 The Bathmate is a proven water-based vacuum pump that can help dramatically increase your size.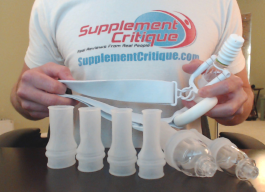 Phallosan Forte is a GREAT option for those looking to grow both length AND girth, permanently.
Honorable Mention/Inexpensive Alternative:Magnum Rings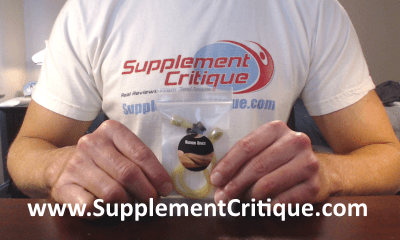 Magnum Rings are a VERY affordable option to getting both girth and length gains, at a fraction of the price of the Bathmate or Phallosan Forte.
Click Here to see our full Magnum Rings review.
User Reviews

2.3 out of 5 Stars (3 Reviews)
Have you used this supplement?
stiff days
I have been using stiff days for about a year now. I was shocked the first time I took it. I felt like a high school kids again. I was looking at a hot woman and instant erection and rock hard. My erection didn't go down during sex like it has been when I could get it up and it still stood strong after sex. I find it last about 24 hours for me. It gives me a bit of a headache and dry mouth but it works even after a night of drinking and hooking up.

Was this review helpful to you?
10 out of 12 people found this review helpful.
---
Steven hoffman's Review
By
Steven hoffman

,
Jun 17, 2018
I wouldn't recommend this product. I ordered May 10/18. The money was taken out of my Visa but I never received it. I tried to call all you get is an answering machine, It is possible to leave a message or email them, but you will get no reply. I would try another company that will actually ship you the product.

Was this review helpful to you?
4 out of 4 people found this review helpful.
---
Many issues
While I have used Stiff Days successfully for a few years, the company is no longer responsive. I place two orders in the last month. There has been no product delivery and no responses to my emails and phone calls. I've had to initiate disputes with my credit card company.

Was this review helpful to you?

---
Want To REALLY Get Bigger?

Click Here To See Products That WORK!
Ask A Question
User Questions and Answers
---

Can I take this with a beer -marvinyo

Their website doesn't caution against using it with alcohol, so drinking in moderation would probably not be a problem.- Rob
Was this question helpful to you?
3 out of 3 people found this question helpful.
ASK A NEW QUESTION
---

How much in sildenafil in milligrams does Stiff Days contain? I ask the question, because I have taken Viagra 100 mg and it doesn't work for me. Stiff Days, on the other hand, works very well. I am not sure if it has more or less of the sildenfil in it. All help appreciated. -David C

You'd have a very hard time finding that information.  Stiff Days isn't supposed to contain any Sildenafil at all, so they don't discuss the details.- Rob
Was this question helpful to you?
1 out of 3 people found this question helpful.
ASK A NEW QUESTION