S.W.A.G. Review – The Hard Hitting Natural Enhancement?
Rob Miller | March 20, 2018
---
Product Reviewed:
S.W.A.G. Pills
|
OUT OF 5 | Review by:
Rob Miller
|
---
REVIEWS
QUESTIONS
COMMENTS
---
Home » Male Enhancement » S.W.A.G. Review – The Hard Hitting Natural Enhancement?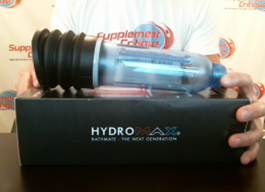 The Bathmate is a proven water-based vacuum pump that can help dramatically increase your size.
Contents
Overview
How They Work
Pros and Cons
Where to Buy
Conclusion
User Reviews
S.W.A.G. Overview
It's called S.W.A.G. (or Sex With A Grudge) and the marketing is pretty hardcore.
It's clear that this stuff isn't trying to sell itself to the 60 year old who is thinking about getting a prescription for Viagra but wants to try out a natural solution first.
They'll take his business, of course.
But he's not who they're selling to with statements like, "Aww shit, I'm about to hit it" and "1 to Hurt It.
2 to Kill It." (And these are some of the tamer claims).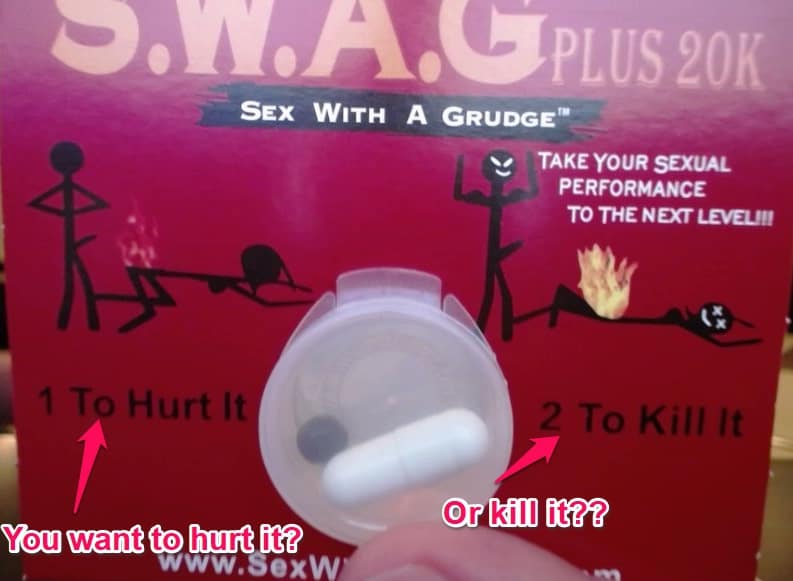 So let me tell you what S.W.A.G. is.
It's a fast-acting male enhancement supplement that you take 45 minutes before you expect to be needing it.
The original SWAG website does do some talking about taking it every day, but given the price, that would be kind of difficult for almost anyone.
By taking S.W.A.G., you can expect bigger, harder erections that won't let you down when you need them most.
They claim not to be an aphrodisiac, just a sexual performance aid.
So it's all about erections, stamina, and staying power.
So now let's take a look inside.
S.W.A.G. Ingredients and How They Work
Buried deep inside the FAQ section of the website is a list of ingredients for S.W.A.G..
They include:
Polyrhachis Vicina Roger
Formica Sanguinea
Ginseng Root Hippocampi
Medlar
Essential Amino Acids
Trace Minerals.
Well that's disappointing.
Aside from the Ginseng and the Amino Acids, I didn't even know what any of that stuff is, and I look at male enhancement formulas every day.
Well after doing a bit of research, I can tell you that Polyrhachis Vicina Roger and Formica Sanquinea are alternative names for Black Ant Extract which is pretty commonly used to support male vitality, and that Medlar is a natural sexual performance enhancer.
The recommended dose of S.W.A.G. Is 1 white capsule and 1 black capsule taken about 45 minutes prior to sex.
There is a bit of conflicting information out there though.
Some sources say that you should take a dose each day, while other sources say that one dose can last for 2 or 3 days.
Given the price and the fast-acting nature of S.W.A.G., I would go with the 2 or 3 days theory.
S.W.A.G. Pros and Cons
Advantages of S.W.A.G.
The ingredients are all natural.
There is a money back guarantee if you buy from the product website.
No commitment is required.

You can take S.W.A.G. As needed.

We found some positive customer feedback.
Disadvantages of S.W.A.G.
It's expensive.
The formula is pretty limited.
There are S.W.A.G. Reviews from guys who say it just doesn't work.
Where to Buy
What's interesting to note, the official website (www.SexWithAGrudge.com) doesn't actually exist anymore.
If you try visiting it, you'll see a parked page.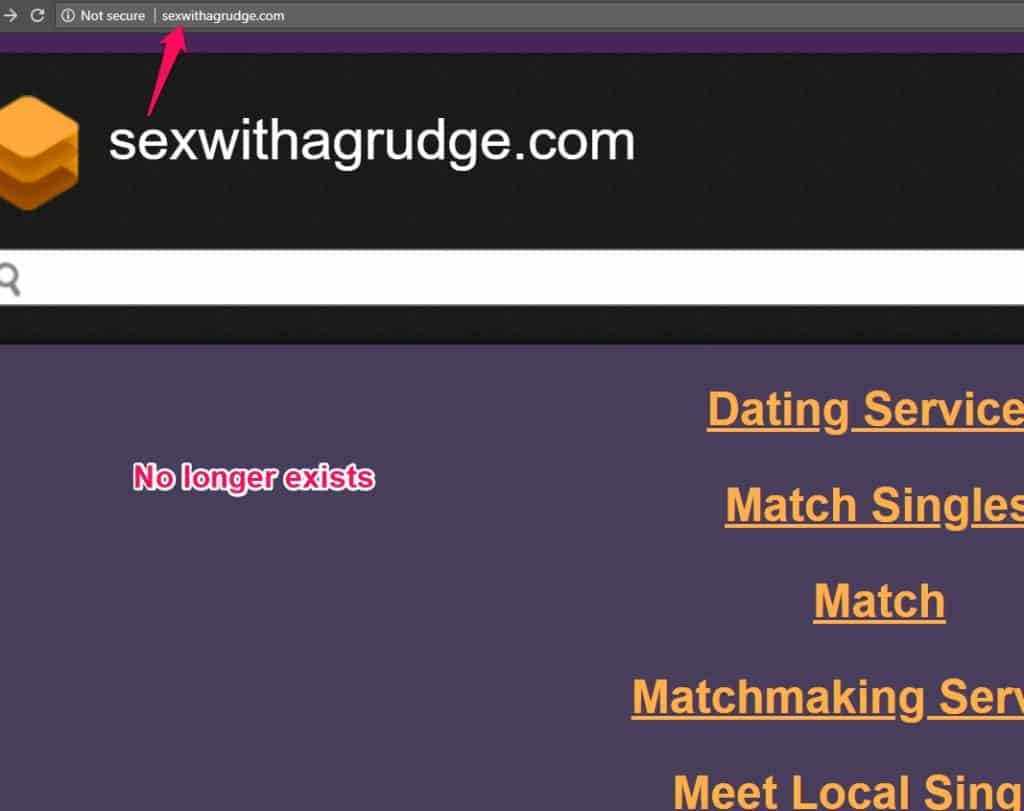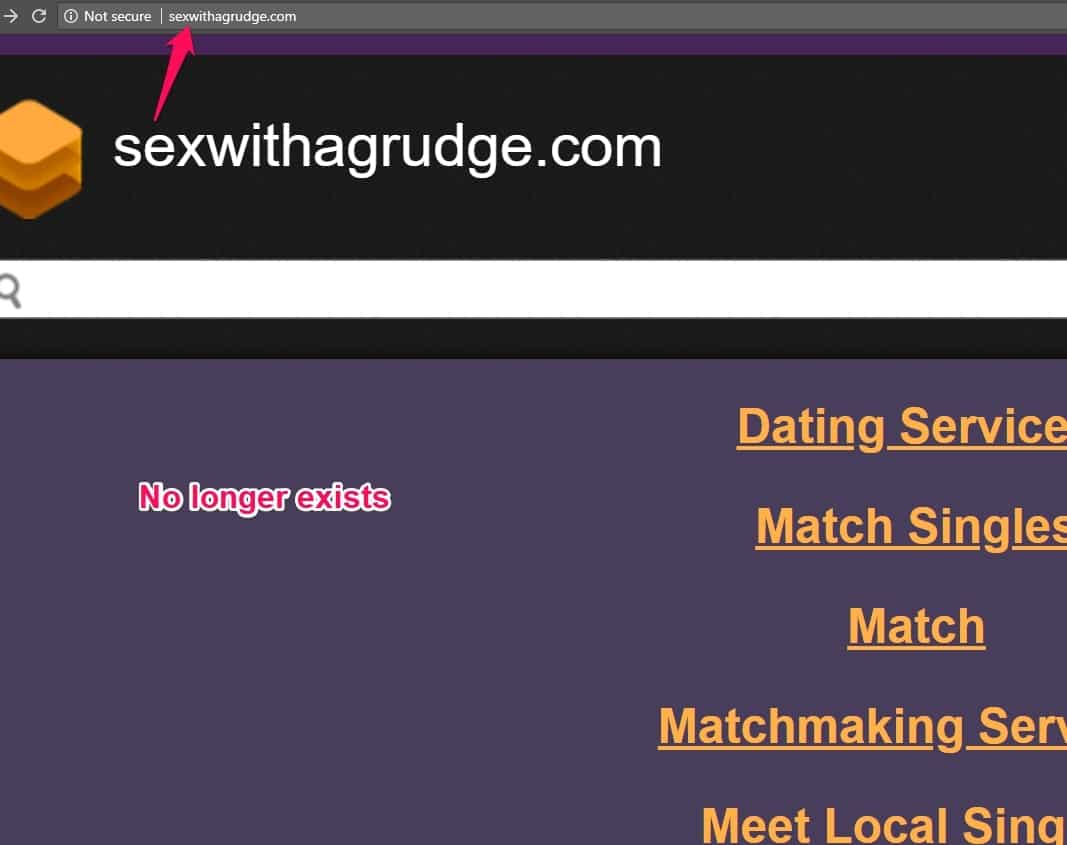 As a matter of fact, the only place you can buy it online is on eBay, which is where I actually got my SWAG pills.
You can't just buy a single dose either.
You're essentially "forced" to but 30 packs or more, and the price ranges from as little as $39 for 30 pills, to as much as $41.99 for 15 pills.
Why the huge price discrepancy?
Well, it turns out that there are a TON of fake SWAG pills floating around on the internet.
If you look at some of the comments below this article, you'll see what I'm talking about.
How To Identify Fake SWAG Pills
So I've been conversing with a guy who we'll call "Chris" who has been using SWAG pills for quite a long time now.
He has a TON more experience with these pills than I do, and I asked him to help me identify the differences between REAL and FAKE SWAG pills and he sent me back a detailed description of how to identify the right ones.
 Check the back of the packages

On the back of the real packages, you will see on the left-hand side a batch number and exp.

date.


The stripe should be blue.

In fact, SWAG would always tell you to look for the blue stripe to tell authenticity.

Now fakes are even using blue stripes, but they mess up in the batch number.

You will see a batch number like SWAG130, but with several different exp.

dates.

If they are real they won't have the same batch number with different exp.

dates.

If you notice the blue stripe pack below has a batch number SWAG219.

I know the blue pack is real so any batch number lower with a exp.

date later is a dead giveaway.

Packaging

Now here's another really easy way to check, the real package is sealed between two very slim pieces of cardboard.

The fakes are a single layer.

The reason the real ones use two is to be able to enclose the small flap on the plastic round container.

If you look at the pictures the known real package you cannot see the flap on the plastic container.

Eyes and Mouth

If you're looking at the front of the packages you will notice the eyes of the stick figure to the right side on the real package are hard to see.

On the fake package they overemphasize the eyes and mouth.

Differences in dyes for cardboard graphics

On a lesser note, the fake packaging uses different dyes to print the cardboard graphics.

Not noticeable on its own, but side by side you can see the flag on the front is different, and on the back, you can notice it better.

Also, the fonts (shape and size of the words) are slightly different.

Notice the FDA warning rectangle is printed differently on the fake.

Much brighter and clearer actually, go figure!

(more on that below)

Supplements Facts Box

And last but not least, notice the white supplement facts box on the rear of the packaging, the fake has a very small and hard to read box.

The real one is much clearer.

Do the fake ones work just as well?

I don't have any experience with the real ones, but Chris told me that some of the fakes still work and work just as well as the original.

You're the user of the product and need to ask yourself if you want the real deal?

Or if the fake one is a risk you want to take?

Where Can I Buy The Real SWAG?

Unfortunately I don't have an answer to this at this point.

From what I can tell, some of the ones on eBay are fakes.

However, SOME of the ones on eBay are the REAL DEAL.

You just have to do your homework and look at the images in the eBay listing and compare them to what I outlined above.

If you're having a hard time finding the real ones, you may want to check out a supplement called Hardon Helper.

I just got done testing it out a couple of months ago, and it's by FAR the best single-dose, fast-acting pills I've EVER tested that aren't pumping Viagra into their formula.

It's a bit on the expensive side, but this shit WORKS.

Check out my review of Hardon Helper here.
Update!!
The FDA announced in April of 2014 that consumers should avoid purchasing SWAG because laboratory tests indicated they are injecting the illegal ingredient sildenafil into their product.
If you weren't already aware, Sildenafil is the active ingredient in Viagra, and it's not the first time this has been done!
This would explain some of the side effects of SWAG I've been hearing about, including guys getting dizzy, headaches, changes in blood pressure (usually decreased BP), dilated pupils, and visual disturbances.
The reason you still see it for sale in gas stations and other stores is because, despite the FDA warning, it works.
As long as there is no mandatory recall (which there doesn't appear to be) then if it's making money for them, they will continue to sell it.
Want To

REALLY

Get Bigger?
Click Here to sign up for my free "Enlargement Exercises" eBook.
Conclusion
S.W.A.G.After finally having tested it out, I'm on the fence.
I didn't experience any results, but that was likely due to the fact that I took a fake.
By all accounts, the real SWAG pills work VERY well.
The obvious reason why this is the case is because it contains the same ingredient as Viagra, albeit probably a generic version.
Have You Used S.W.A.G.?
Leave Your Review Below!
Our #1 Choice For Male Enhancement – Vigrx Plus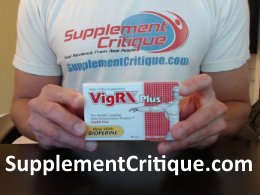 We have personally tested over 100 different male enhancement supplements, and Vigrx Plus stands out as the most effective in terms of results and customer reviews.
Not only is Vigrx Plus designed to help boost overall stamina and libido, but it's also the only product in its category to be clinically studied and PROVEN to work.
Click Here to read more about my specific results with Vigrx Plus
How People Found This Review:
and swag pills, and s w a g pills, and swag pill, and s w a g pill, and s w a g, and swag pills review
User Reviews
Chillie1
I found S W A G at my local service station.It works like a champ for me.

Also the next day I am still as strong as the night before.And it only cost $6.00 where I get them from.

For me it's as good or better than Viagra and a single dosage cost half the money that a single dosage of Viagra or Cialias cost.So I give it two thumbs up.

??????Q.Q. Thanks!!

Was this review helpful to you?
91 out of 99 people found this review helpful.
---
Will's Review
Yes I agree SWAG is nothing but the truth! This stuff really works no bull! It works fast! It usually last me for like 12 hours max! It works way better than v and c pills! Black ant would be in second place next to SWAG!

Was this review helpful to you?
66 out of 69 people found this review helpful.
---
swag
I have used this product several times.i take two swags with water only on empty belly .it works great and I have used several other products that do not work

Was this review helpful to you?
49 out of 50 people found this review helpful.
---
Off-the-chain good!
A very effective product! Worked for 2 days! Brought multiple orgasms and continuous arousal.Can't wait to use it again!



Was this review helpful to you?
42 out of 48 people found this review helpful.
---
Off-the-chain good!
A very effective product! Worked for 2 days! Brought multiple orgasms and continuous arousal.Can't wait to use it again!



Was this review helpful to you?
29 out of 36 people found this review helpful.
---
Looking For A Good Alternative To SWAG?

Click Here To See My Top Choice!
Ask A Question
User Questions and Answers
---
can you take it even if you've eaten? -Sav
It shouldn't make a difference.  However, typically pills like SWAG work better / more efficiently on an empty stomach.- Rob
Was this question helpful to you?
19

out of 21 people found this question helpful.
ASK A NEW QUESTION
---
What is the capsule for... -James
It's a fast acting male enhancement supplement to improve your sexual performance.- Rob
Was this question helpful to you?
12

out of 16 people found this question helpful.
ASK A NEW QUESTION
---
are there any real enhancemnt pills that actually make you bigger,,length and thickness -james
Unfortunately, no.  For size increases, you need to do manual exercises like you'll find in my free enhancement ebook, or a device like SizeGenetics or Hydromax Xtreme.- Rob
Was this question helpful to you?
9

out of 14 people found this question helpful.
ASK A NEW QUESTION
---
Should you take this if you have a heart condition? -Tiffany
You shouldn't take ANY supplement without first consulting with your physician if you have a heart condition.- Rob
Was this question helpful to you?
10

out of 17 people found this question helpful.
ASK A NEW QUESTION
---
Do it make you last longer and not claimax quick -Tavon
They list stamina as one of the benefits, but it's not primary. If you're looking for something for premature ejaculation, check out ProSolution Plus.- Rob
Was this question helpful to you?
4

out of 5 people found this question helpful.
ASK A NEW QUESTION
---