Contents
Overview
Ingredients
My Personal Results
Did It Make Me Grow Bigger?
FDA Warning
Frequently Asked Questions
Where can I buy it?
Pros and Cons
Conclusion
Note:
  We are
NOT affiliated
with Rhino 7 in any way, and we were
NOT paid
to write this review.
Not to be confused with a totally different supplement called Purple Rhino, Rhino 7 is a fast acting male enhancement supplement that claims to support all the many facets of sexual performance.
Just one capsule as needed or every 7 days, and you'll experience:
Better ejaculation control, maximizing the duration of everyone's pleasure.
Increased ejaculate volume for better, more intense orgasms.
Increased penile thickness.
Rock hard erections on demand.
Maximized sexual confidence.

No headaches!
Sounds like everything anyone would want in a sexual performance enhancement supplement, right?
In fact, I would say that they are pretty much telling guys that Rhino 7 is a very effective over the counter viagra alternative.
So let's take a look at the formula to see if it supports the claims.
Note:Unlike the 99.9% of websites that have a Rhino 7 review but have never taken it, I've actually used this stuff. Click Here to jump to my personal test results.
Watch Our Video Review Or Scroll Down To Read More
What Are The Ingredients In Rhino 7?
The formula is a proprietary 1250 mg blend of ingredients that include:
Goji Extract
Deng Sen Extract
Atractylodes
Cinnamon Bark
Dismutase
Cuscuta
Licorice
Condonopsis
Cordyceps Sinensis
Rubus
Panax Ginseng
Puereria Lobata
Superoxide Dismutase
Here's a snapshot of the label: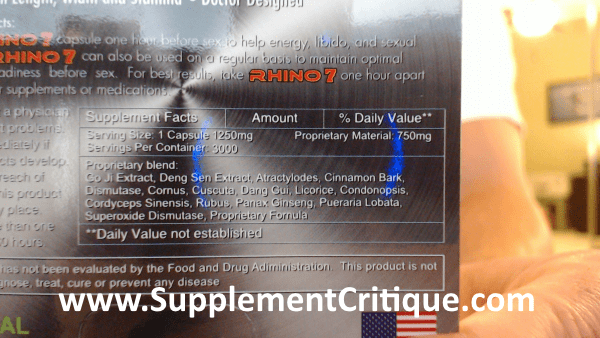 I have to admit, the first time I saw this label I was like "WTF, I've never heard of practically ANY of these ingredients."
Sure, some of them are familiar and are used in several of the formulations we've researched and taken.
But none of these on its own is powerful enough to make much of a difference.
These are all usually supporting ingredients, but no main event.
So it wouldn't seem from this list that you'll get much in the way of help from Rhino 7.
The caution statement on the website includes that you should not take Rhino 7 if you're using anything with nitrates in it, or if you have heart problems, high blood pressure, or diabetes.
These are warnings generally associated with prescription ED medications.

Update (8/28/2018):  See a full list of prescription medication interactions with the Rhino 7 ingredients here.
This, as well as the comments and reviews you'll see towards the bottom of the page, leads me to believe they "might" be spiking the supplement with Sildenafil.
Of course, without actually testing the contents of the pills there's no way to tell for sure that this is the case, but that is my nagging suspicion.
That being said, the reviews I see here on Amazon are very positive, with most consumers reporting increased erections, better sex drive, and lower instances of premature ejaculation.
From what I understand, Rhino 7 is not intended to give you some sort of increase in size, unlike the hundreds of other supplements (like Rock Hard, Titanax, and others) that claim to do so.
My Personal Results
After taking 1 capsule of Rhino 7 I can confirm that it
DEFINITELY
seems to contain an ingredient like sildenafil (active ingredient in Viagra).  Within 10 – 15 minutes of taking it I could feel alot hornier, and within 30 minutes I had a fully sustained erection without any stimulation.
Sex felt great on it, and I lasted normally then I longer do, which is normally pretty long to begin with.
However, like some of the others noted later on (like an hour or two later) I started to get a dizzying headache and sort of a blurred out vision.  This didn't persist for more then a few hours but the effect was definitely noticeable.
One thing I will say is that I was ROCK HARD for like 3 days on this stuff, which was almost kind of annoying.  Imagine having a hardon when trying to do day to day tasks, tucking your boner into your pants and hoping it doesn't just pop out unexpectedly.
If you think my boners were great on Rhino 7, you should SEE what they did while I was on Hardon Helper.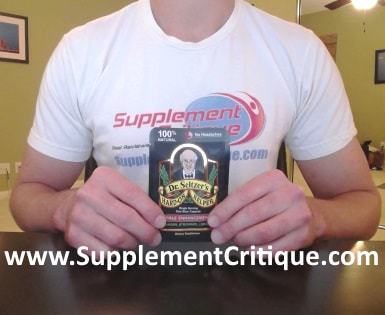 Click Here to read my review of that one.

Did It Make Me Grow Bigger?
If you're talking about strictly about erection size then yes, I did get bigger.
HOWEVER, if you're talking about overall size then no, I didn't get any bigger.
There are literally 100's of supplements out there, including Evoxa, Xanogen, and Virectin, that promise ENORMOUS size gains.
And most of the time, nothing happens.
The truth is there really isn't any supplement on its own, including Rhino 7, that will give you substantial gains in penis size.
Click Here to find out why there's no such thing as a "permanent enlargement pill".
However, you do have some options.
The first would be to combine Rhino 7 with a product called the Bathmate.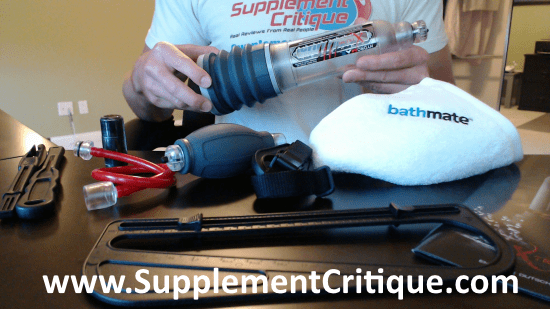 The Bathmate is a water based penile enlargement pump that is REALLY easy to use, you only need to use it for 10 – 15 minutes per day, and it's relatively inexpensive.
The great part about the Bathmate is you'll quite LITERALLY start seeing size gains after your very first pumping session.
Of course in order to get permanent size gains you need to consistently use it over a period of several months, but it's WELL worth it in my opinion.
Click Here to read my review of the Bathmate.
The other option is a extender device called the Phallosan Forte.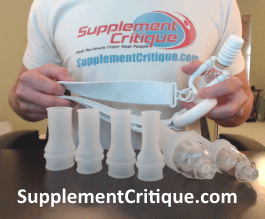 While the Bathmate has a focus on girth (and to some extent, length), Phallosan Forte is a length-driven device called an extender.
I've personally gained 1.5 inches in length with the Phallosan Forte, and can say with relative certainty that it's one of the BEST PE products I've ever tested.
I won't get into any more details here, but Click Here to read my full review of the Phallosan Forte.
Lastly, an inexpensive alternative to these would be a product called Magnum Rings.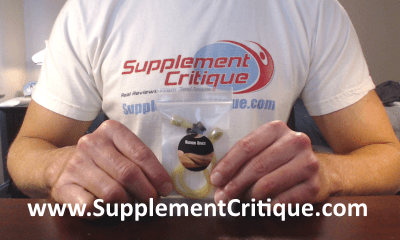 Magnum Rings use the theory of "clamping" to create micro-tears in the tissue in the penis.
This is virtually the same process that products like the Bathmate and Phallosan Forte do, but in a different way.
However, Magnum Rings are WAY cheaper than either one of those.
Again, I won't get into the details here because it will distract from the purpose of this article (Rhino 7).
However, click here to read my full Magnum Rings review to learn more.
Update (9/17/2017):  My Suspicions Are True
They ARE putting sildenafil in this stuff.
I just came across an FDA post which says that they tested it and lab analysis confirmed that they are illegally injecting the ingredient Sildenafil into their product.
If you weren't already aware, Sildenafil is the active ingredient in Viagra.
It's dangerous to take sildenafil if you've been diagnosed with diabetes, high blood pressure, high cholesterol, or heart disease, and there's a reason you need to be properly evaluated by a doctor before taking it.
It's not clear whether the FDA has issued a mandatory Rhino 7 recall, but I would imagine they will likely do so in the near future.
There's another guy on Youtube who posted his results, and it seems like I'm not the only one who experienced the same results:

Want To

REALLY

Get Bigger?
Click Here to sign up for my free "Enlargement Exercises" eBook.
[/areaonpage]
Frequently Asked Questions
Where can I buy it?
You can purchase Rhino 7online. At Amazon, you can buy 6 pills for $36, and one pill sells for a staggering $8.50 (this includes the cost of shipping).
As far as I can tell it is not available in stores like GNC, Walmart, Walgreens/CVS, but you might be able to find it in a local sex shop or gas stations like Shell, BP, Exxon, or Mobil (which is where most others seemed to have bought it).
In fact, the closest store near me that sells Rhino 7 is an Exxon gas station.
The Rhino brand also makes a bunch of other alternatives, including Rhino 69 5000 and 9000, Rhino 12, as well as Rhino platinum.You can find these relatively cheap on Amazon, with the average price being about $8 for one pill.
I have not had a chance to personally try those out yet, but I would suspect that they probably contain some illegal ingredients in them.
One other thing I would like to note is the prevalence of Rhino 7 counterfeits that are floating around.
I've had a few guys come to me (specifically in the reviews section below), stating that they felt absolutely no effect from the pills whatsoever.
Knowing what we know now (that it contains sildenafil), it's VERY likely that they received a counterfeit version of the product.
Viagra works in like 99.99% of all guys, and I've had like 10 – 20 % of guys come to me and said it did nothing for them.
I find it VERY hard to believe they are / were using the real thing.
Rhino 7 Alternatives
Ever since Rhino 7 was found to contain illegal ingredients, it's been REALLY tough trying to find the legit original pills.
The reason why is because, in an effort to keep making money, companies like Rhino 7, Blue Rhino, Black Rhino, etc., will piggyback off of their prior success by selling a RIDICULOUSLY watered-down version of their product.
As a result, it doesn't work NEARLY as well.
So guys have been asking me what is a suitable alternative that works just as well as the original.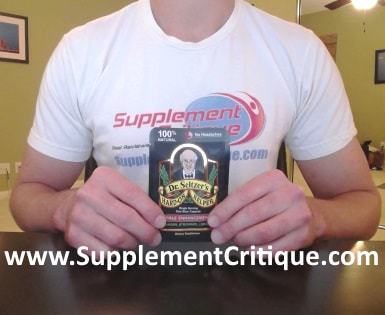 If this is you, check out a supplement called Hardon Helper.
I had a chance to test it out a few months back, and it works INSANELY well when compared to Rhino pills.
As a matter of fact, I would go so far as to say that it works nearly IDENTICAL to the original Rhino 7 , but without the side effects.
It also costs around the same price, making it a very suitable alternative.
You can read all about it in my review here.
Are there any Rhino 7 side effects?
Yes, there are several of them.  In short, the most common adverse effects you'll see include:
Headaches
Decreased blood pressure
Nausea
Blurred vision
Nasal congestion
Flushing in the face, neck , or chest
Here's the reasons why:
Does it have any effect on blood pressure?
Well, now that we know it contains Sildenafil, yes.
Sildenafil enhances the process known as Vasodilation, which is a fancy way of saying it relaxes the blood arteries and vessels, which increases blood flow to the penis.
A common side effect of this is decreased blood pressure. (Source)
If you're already taking medications that lower blood pressure, this may cause it to fall to dangerous levels.
What can I do about the headache I'm getting with Rhino 7?
Despite them clearly saying "NO HEADACHE" right on the front of the label, anyone that has taken this supplement KNOWS that you're going to get a headache.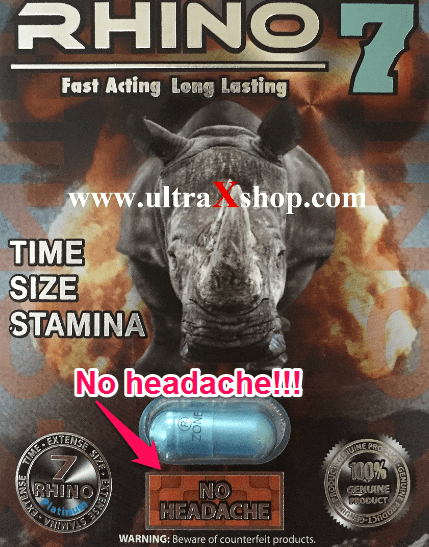 This caused by the sudden change in blood flow from the increased levels of nitric oxide.
Is there anything you can do about it?
There's really only 2 things you can do to help lessen the headache:
Step 1
Take less of it.  Literally break open the capsule, pour a little bit of it into a cup of yogurt or cottage cheese, and eat it.
You can even break it open and dump some of it into a glass of water, mix it, then throw it down the hatch.  I've never actually done that before, but I've heard it works.
The nice thing is that you really don't NEED a full dose to get the full effects.
I've personally taking half a dose and it provided a REALLY nice erection, without a headache.
Step 2
Take it on a semi-empty stomach.  Typically you'll see the fastest (and best) results with Rhino 7 when you take it on an empty stomach, but the headache will be at it's worst.
By taking it on a semi-empty stomach (think like 2 – 3 hours after eating), you should still get some REALLY good results, and the headache will be lessened by a decent amount.
Step 3
Don't drink alcohol when you're taking it.
I know half of you (probably more than that actually) are rolling your eyes right now, saying something like "WTF, man?  That's exactly when I need to take this stuff?  When I'm limp from drinking."
Well, that's fine, you can do it, but you can expect the headache to likely be that MUCH worse.
I know from experience.
Plus, chronic alcohol abuse has been linked to a reduction in testosterone levels.
This is bad because it will absolutely KILL your libido.
Step 4
Take a pain killer like advil or tylenol the same time you take the Rhino 7.  Trust me on this one, it works!
I've taken full doses of Rhino 7, 51, and others with a decent dose of advil, and didn't get a headache at ALL.
I would also suggest you chug a bunch of water, as that seems to alleviate the symptoms as well.
Will it show up on a drug test?
Unless they're testing for Viagra in the lab your getting tested in, no.
Do I need to take it on an empty stomach?
The directions on the Rhino 7 label don't really specify that, but if you're looking to get the full effects than I would recommend doing so.
Can I buy it in bulk anywhere?
Unless you can get the hook up with a local distributor, that's unlikely.

Pros and Cons
Advantages of Rhino 7
It's a fast acting supplement so you don't have to remember to take it every day.
It DEFINITELY works, and I'm not the only one saying it.
Disadvantages of Rhino 7
There aren't very many Rhino 7 reviews out there, but one stands out as significant.The reviewer states that he had a great erection, but serious side effects, like headache, nausea, and blurred vision.

These are side effects that generally appear when using prescription ED medication.  It's funny too because, yet the label specifically makes the claim "no headache", that's one of the primary complaints about the supplement.
Conclusion
If you look at the formula than compare it to the caution statements and the reviews, it just doesn't add up.

Often, a fast acting male enhancement pill will be found to have undisclosed, prescription strength ingredients making them effective but not necessarily safe, and after personally testing it I definitely feel this is the case.  I wouldn't be surprised if this was banned from the shelves within a year, maybe less.
The only way I think this would be worth buying is if it would be safe for you to take a prescription ED medication, which is something you'd have to get diagnosed with by your doctor.  With that being said, if it does work exactly like a prescription ed medication, then why not just pick up the real thing?
Update: I recently tested out a product called Hardon Helper that provides VERY similar effects to that of Rhino 7 (and other Rhino pills) and defintely does NOT contain any illegal ingredients in it.
How do I know this? 
Because I didn't get ANY side effects from it whatsoever.
All of these pills that contain sildenafil (active ingredient in Viagra) ALWAYS give me horrendous side effects, but that was not the case with Hardon Helper.  Check out my review here, you won't regret it:  https://www.supplementcritique.com/hardon-helper-review-dr-seltzers-awesome-formula-and-my-results/
Have You Used Rhino 7?

Leave Your Review Below!
Other References:
https://www.ncbi.nlm.nih.gov/books/NBK92756/
https://www.ncbi.nlm.nih.gov/pmc/articles/PMC4003790/
https://www.ncbi.nlm.nih.gov/pmc/articles/PMC3151424/
https://www.ncbi.nlm.nih.gov/bioproject/?term=Cuscuta%5Borgn%5D
https://nccih.nih.gov/health/licoriceroot
https://www.ncbi.nlm.nih.gov/pmc/articles/PMC3909570/
https://www.ncbi.nlm.nih.gov/pmc/articles/PMC3659612/
https://www.ncbi.nlm.nih.gov/pmc/articles/PMC4127818/
Top 3 Male EnhancementAffiliate Disclosure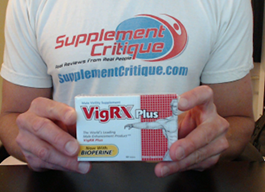 Out of the 100+ male enhancement products Ive tried, Vigrx Plus was the best.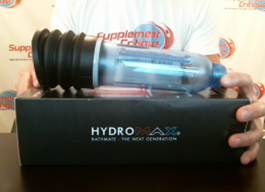 The Bathmate is a proven water-based vacuum pump that can help dramatically increase your size.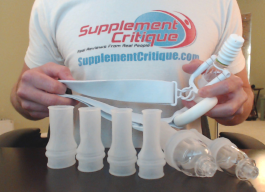 Phallosan Forte is a GREAT option for those looking to grow both length AND girth, permanently.
Honorable Mention/Inexpensive Alternative: Magnum Rings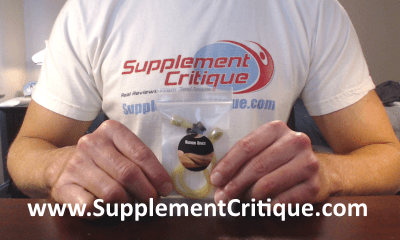 Magnum Rings are a VERY affordable option to getting both girth and length gains, at a fraction of the price of the Bathmate or Phallosan Forte.
Click Here to see our full Magnum Rings review.
How People Found This Review:
and rhino 7, and rhino pills, and rhino 7 reviews, and rhino7, and rhino 7 pill, and rhino 7 side effects
User Reviews
I Love It!

For me, Rhino 7 is a five star product. I've taken it over ten times, and it lives up to the claims every time.

It takes as little as twenty minutes to kick in.

After the first orgasm, I am ready for more within a few minutes. It also lasts 2 to 3 days or more.

The side effects I've had are colored vision and dry mouth.

The way she craves me and sneaks looks at my pants all the time is completely worth it.


Was this review helpful to you?
260 out of 297 people found this review helpful.

Rob Miller: The side effects are because it probably contains the same active ingredient as Viagra 🙂

Rob
SupplementCritique.com
---
Frank's Review

I recommend that you take lots of water with this pill. Make sure you have eaten, and take 2 extra strength Tylenol to prevent developing a headache.

It will last 5-7 days first time users but after the 3rd or 4th try it diminishes to maybe 2 or 3 days. Also, I really recommend you don't take it every 7 days.

Maybe 1 time a month or special long weekends/vacations for longer lasting effects. Your body will adjust and may depend on it to get an erection, and you'll need to take something stronger.


Was this review helpful to you?
235 out of 273 people found this review helpful.
---
Worst thing ever

I took this nightmare on Saturday at 2 am. It is now Wednesday and my migraine headache is finally going away.

I went to urgent care, and the doctor said there are so many things inside this pill that is not listed by the manufacturer. I am never doing this again.


Was this review helpful to you?
177 out of 208 people found this review helpful.
---
R7
Rhino 7 hasn't let me down. The only thing is a slight headache and dry throat, but for the pleasure I'd say it's worth it.

Was this review helpful to you?
144 out of 154 people found this review helpful.
---
Side Effects

By

Philip Guerrero

Jul 14, 2015

I get the slightest headache the 1st day or two into taking the product. I also typically get a stuffed up nose.

I personally have not gotten nauseous and/or dizzy spells. Rhino does well.

So does FX3000. But I get the same side effects.

Beware though..., if you take the 2000 mg, you'll start taking the 2500mg. I now take the 3000mg and all seems good.

The problem is, that when I've gone back to take the 2000mg or the 2500mg, it does nothing for me.

Also, do not take it that often. Your body will begin to depend on the pill as opposed to it all happening naturally. It's a good pill to take on special occasions (if you know what I mean).


Was this review helpful to you?
159 out of 186 people found this review helpful.
---
Want To REALLY Get Bigger?

Click Here To See Products That WORK!
Ask A Question
User Questions and Answers
---

Will this make me bigger? And are the results permanent? -Tim Wimily

No, it's only intended to give you an erection, not give you any significant size gains. If you're looking for size gains you do have a few options.

First off, I would recommend you pick up either a water based pump called the Bathmate, or an extender device called Phallosan Forte.

Personally speaking, I prefer the Bathmate. It's easier to use, you only need to use it for 10 - 15 min. a day (as opposed to 4 - 6 HOURS a day with the extender), and it's cheaper.

Here are my reviews of each:

Bathmate - https://www.supplementcritique.com/bathmate-hydromax-xtreme-review/

Phallosan Forte - https://www.supplementcritique.com/phallosan-forte-review-does-it-really-work/
- Rob
Was this question helpful to you?
4

out of 4 people found this question helpful.
ASK A NEW QUESTION
---

What does Rhino 7 Pills do to you? -Mike

Rhino Pills work as an all natural sexual enhancer.  In theory, they help to produce more blood flow, which results in a more sustained erection.- Rob
Was this question helpful to you?
1

out of 1 people found this question helpful.
ASK A NEW QUESTION
---

Can you use alcohol while taking Rhino 7? -milton

They don't mention anything about it in their instructions, so if you do, make sure to keep it in moderation.- Rob
Was this question helpful to you?
67

out of 79 people found this question helpful.
ASK A NEW QUESTION
---

Does it help you get an erection like viagra? -tim kinnett

Actually, yes. Very much like Viagra. In fact, it probably has the same main ingredient. So only take it if you're sure it would be safe for you to take prescription ED medication.- Rob
Was this question helpful to you?
60

out of 72 people found this question helpful.
ASK A NEW QUESTION
---

Can I take Rhino 7 once a day? -William

The recommended dose is only 1 pill per 7 days, so I wouldn't recommend it.- Rob
Was this question helpful to you?
48

out of 59 people found this question helpful.
ASK A NEW QUESTION
---