Ultimate Endurance Review – Does It Work?
By:
Rob Miller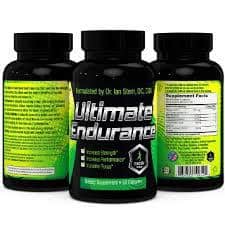 Ultimate Endurance Overview
Sometimes it might feel like finding the right pre workout supplement is like trying to find a needle in a haystack.

There are so many choices, it can get a little overwhelming.

In order to make it more simple, you might try breaking it down a list of benefits you want and then taking it from there.

Some pre workouts include stimulants, some don't.

Some pre workouts include creatine, some don't.

Some pre workouts include post workout support. Some don't.

So start by figuring out what you're looking for.

Then, once you've got a more narrow set of options, you can choose something from there.
Ultimate Endurance is a pre workout supplement from Transform Nutrition.

It was formulated by Dr. Ian Stern, an athlete himself, because he wanted something that could deliver long lasting, natural energy for better workouts for himself and his athletic patients.

The main goal of Ultimate Endurance is natural energy with no crash.

Let's take a look at the formula and some reviews to see if he achieved it.
Ultimate Endurance Ingredients and How They Work
They call the Ultimate Endurance formula a "dual action energy and endurance blend."
For the energy portion, there's Yerba Mate, Vitamin B12, and Ginseng.

Yerba Mate is basically a natural source of caffeine.

They don't say how much caffeine there is, but since they promote the fact that there's no crash, there's probably not much more than a single cup of coffee.

Vitamin B12 is well known to provide a natural energy boost.

Ginseng is also a natural source of boosted energy.
For the endurance portion, there's Beta Alanine and Citrulline Mallate.

Beta Alanine reduces lactic acid buildup in your muscles so you can work harder and longer without having to give up.

Citrulline Mallate increases nitric oxide which widens blood vessels, allowing more oxygen and nutrients to be delivered to your muscles during workouts.

This also helps you push yourself harder and longer without muscle fatigue begging you to quit.
Ultimate Endurance Reviews
Amazon is the major supplier of Ultimate Endurance, so there are plenty of customer reviews.

They're almost all positive, which may be a good thing, but is also a little suspicious because not all Amazon reviews are legit. Here's what people have to say.

I'd take it with a grain of salt:
"I took this product upon my daughter's recommendation and LOVE IT!

It provides a great kick of energy."
"I have only been using these for 2 weeks and I love them.

Nice to finally take something without all the side effects most of these other endurance supplements give you."
Ultimate Endurance Pros and Cons
Advantages of Ultimate Endurance
There's a lifetime money back guarantee.
The ingredients are all natural.
The amount of caffeine is very low, so if you're sensitive to stimulants, you should be fine.
Ultimate Endurance is vegan friendly.
Disadvantages of Ultimate Endurance
The amount of favorable reviews on Amazon may indicate that some of them are fake.
Where To Buy
You can purchase Ultimate Endurance on Amazon.com.

The 90 capsule bottle sells for $28.05 and there's a lifetime money back guarantee.
Conclusion
If you look at the price, the ingredients, the reviews, and the guarantee, it's a pretty easy decision. Ultimate Endurance is probably not the best supplement choice for power lifters and serious bodybuilders.But for people who want the energy and motivation to stick with their fitness programs, Ultimate Endurance is a good choice.
Have You Used Ultimate Endurance?

Leave Your Review Below!
Top 3 Pre WorkoutAffiliate Disclosure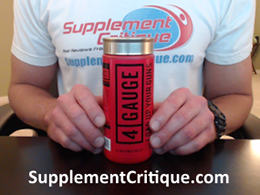 4 Gauge is a brand new pre workout that kicks in FAST and will rev up your workouts.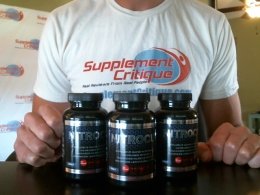 Nitrocut is a VERY effective pre workout supplement for a variety of reasons, see why here.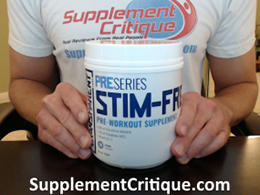 If you're looking for a stim-free pre workout, add Transparent stim-free to your list!
User Reviews

5.0 out of 5 Stars (2 Reviews)
Have you used this supplement?
By
Bob Greenberg

,
Feb 17, 2015
I have used Ultimate Endurance prior to workouts for the last 4 months and find it helpful in giving me more energy than I had before going through my routines.

Was this review helpful to you?

---
Ultimate endurance has help me maintain a consistent pace for longer when roller blading.

Was this review helpful to you?

---
Want To Really Get Ripped?

Click Here To Download My FREE
Ask A Question
User Questions and Answers
No Questions Have Been Answered For This Article.