The Curse Review – Should You Use It?
By:
Rob Miller
Fact Checked On: 11-17-2014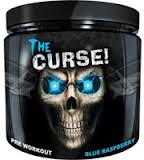 The Curse Overview
The Curse is a pre workout powder made by Cobra Labs.

They say if you mix 1 or 2 scoops of this stuff with 4-8 ounces of water, about 30 minutes later, you'll be heading to the gym ready to tear it to pieces.

The promise of this stuff is everything you want in an energy packed pre workout:
Intense mental focus.
Massive energy increase.
Aggressive desire to push past your limits.
When you use The Curse, you Unleash Hell!
The marketing is definitely aggressive.

Now let's see if the formula follows suit.
The Curse Ingredients and How They Work
One scoop of The Curse contains a 3,000mg Energizing Muscle Fuel Blend, a 1,000mg Blood Flow Amplifier Blend, and 147mg of the Mind Control Matrix.

Here's what goes into them:
Energizing Muscle Fuel Blend
Beta Alanine for muscle endurance.

This is what gives you that tingly feeling in your skin.

What it does for your workouts is reduce the buildup of lactic acid so your muscle go harder for longer. (The label says that the tingly feeling "confirms successful DNA mutation" but it's just the Beta Alanine.
Creatine Monohydrate which increases muscle energy so you push more weight and build more muscle.
Blood Flow Amplifier Blend
L-Citrulline and L-Arginine which increase the presence of nitric oxide.

Nitric oxide is a vasodilator which means that it opens up your blood vessels so more oxygen and nutrients make it to your muscles when they need it to keep going, keep pushing, and keep pumping.
Caffeine and Olive Leaf Extract to give you that energy and focus boost to help keep you motivated.
You can use 1-3 scoops of The Curse depending on how you're affected.
The Curse Pros and Cons
Advantages of The Curse
It can be pretty inexpensive depending on how much you use.
There are lots of positive reviews for The Curse that talk about pump, focus, and taste.
The formula is well rounded for a pre workout.
Disadvantages of The Curse
Several people complain that the tingly feeling from the Beta Alanine is too strong, much stronger than in other products, and that the energy was too low.
Where to Buy
You can find The Curse through a few different online retailers. It comes in a bunch of different sizes.

The 50 serving container costs about $30. There areseveraldifferent flavors, including Green Apple, Lemon Rush, Tropical Storm, Watermelon, and Blue Raspberry Ice.
Conclusion
The Curse gets lots of great reviews and comes in at a good price point, so it's clearly a solid pre workout choice.The only thing I would caution you about is if you're someone who doesn't like the Beta Alanine tingles, you'll want to go with something else.
Have You Used The Curse?

Leave Your Review Below!
Top 3 Pre WorkoutAffiliate Disclosure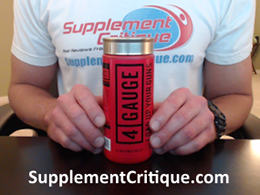 4 Gauge is a brand new pre workout that kicks in FAST and will rev up your workouts.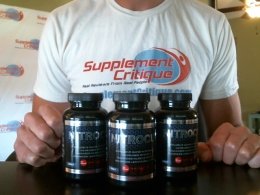 Nitrocut is a VERY effective pre workout supplement for a variety of reasons, see why here.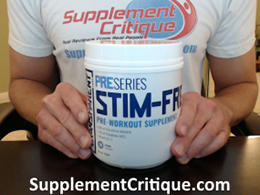 If you're looking for a stim-free pre workout, add Transparent stim-free to your list!
Want To Really Get Ripped?

Click Here To Download My FREE "Get Ripped" Ebook!
Ask A Question
User Questions and Answers
No Questions Have Been Answered For This Article.