Store #2 – Walmart
Being the biggest supplement store in the country like GNC doesn't matter a whole lot when you can find a much cheaper version of practically the same product at your local Walmart.
Because they are so big and have such great bargaining power, they easily have the lowest prices for male enhancement pills.  Walking around my local Walmart one day, I found the following:
Libido Max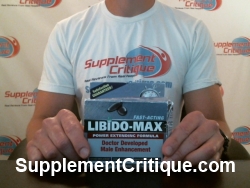 The one that stood out to me first was a supplement called Libido Max.  I have personally used Libido Max in the past, and while the side effects were quite unpleasant, it does work well to give you temporary enhancement and a raging hardon.
It uses all natural ingredients like maca powder, l-arginine, yohimbe (that's what causes the side effects), and horny goat weed.
The first time I took it I got REALLY horny, but REALLY sick at the same time.
It's a hard feeling to describe, and you can read more about that in my full and comprehensive review.  Libido max is one of the cheapest male enhancement pills you will find in Walmart, priced out at an average of $17 for 75 capsules.
I fully recommend that you talk to your doctor before taking this!  It's packed with tons of Yohimbe, which is a very effective sexual aphrodisiac, but can also cause some REALLY bad side effects.
Don't say you weren't warned!  See my full review here.
Cyvita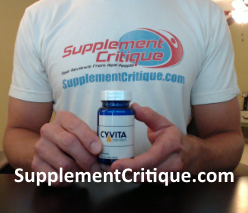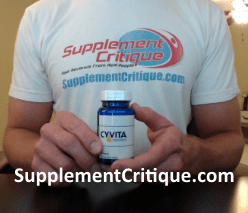 This supplement says it's clinically proven to help you last longer, have more powerful orgasms, and allow you to achieve overall better sexual performance.  Unfortunately for them, myself and other reviewers from Walmart found that this was not really the case.
To start, the cyvita pills are absolutely HUGE.  Huge is probably an understatement, I think they are the biggest pills I have ever attempted to swallow.
Second, if you're looking for something to start working quickly (like 30 – 45 min.) you should look elsewhere.  They take as much as 2 weeks to start noticing results, and by that time you won't be able to take advantage of their money back guarantee.
You can find Cyvita for sale in most Walmart stores for as little as $15.
Zyrexin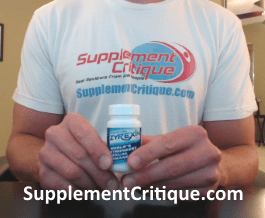 Another one you'll find on the shelves of Walmart is Zyrexin, which labels itself as the "worlds strongest sexual enhancer".
I've taken Zyrexin as well, and while I wouldn't call it the worlds best, it definitely works fast!
I started feeling the effects of it within 15 min., and had a raging hardon within 30 minutes tops.  Just like Libido Max, Zyrexin contains yohimbe as well, which makes it effective but also has the chance for side effects.
You can find Zyrexin REALLY cheap at Walmart, at an average price of $11 for a 10 tablet count bottle.  Keep in mind though that, on a per pill basis, it actually turns out to be one of the more expensive male enhancement pills in Walmart.
Here's a link to my full review of it.