Max Hard Review – Safe and Effective?
By:
Rob Miller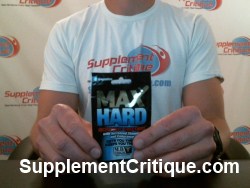 Contents
Overview
Ingredients
Pros and Cons
Where to Buy
My Personal Results
Conclusion
User Reviews
Max Hard Overview
Max Hard is a male enhancement supplement that makes a very simple, right-to-the-point claim. It "Gets You Hard and Keeps You Hard." Made by MD Science Lab, Max Hard is designed to be taken only before sexual activity to either combat erectile dysfunction or just simply give you the performance boost you desire.
1 or 2 Max Hard capsules about 30-45 minutes before sexual activity will boost your libido, get you a firmer, harder, more powerful erection faster, give you energy and stamina to go the distance, and have each session ending with an explosive orgasm. Lots of herbal male supplements make these same claims, so we looked a little closer to see if Max Hard is more or less likely to come through for you than all the rest.
Click Here to skip to my personal review.

Max Hard Ingredients and How They Work
Max Hard contains most of the ingredients we look for in our Viagra-alternative type supplements:
L-Arginine improves blood flow to the penis as a precursor to nitric oxide which relaxes the smooth muscles of the corpus cavernosa to allow more blood to enter.
Epimedium also increases blood flow to extremities in much the same way.
Tribulus Terrestris increases the body's natural production of testosterone by activating the secretion of luteinizing hormone.
Avena Sativa and Tongkat Ali increase the presence of free, unbound testosterone, available for use by the body.
Siberian Ginseng provides energy, focus, and stamina.
Cnidium Monnier and Maca work as aphrodisiacs to get your libido going.
Max Hard also contains Yohimbe which may be cause for concern. Yohimbe works to increase the amount of blood entering the penis. Unfortunately, it has also been shown to cause some pretty serious side effects, like heart palpitations and erratic changes in blood pressure. It can also cause less serious, but troublesome effects, like jitters and nausea. (1) The FDA has not banned Yohimbe, but they have put out a cautionary warning against its use.

Max Hard Pros and Cons
Advantages of Max Hard
It works quickly.
There is no commitment involved.
It can be found fairly cheaply.
The ingredients list if mainly impressive.
Disadvantages of Max Hard
It contains Yohimbe which may be dangerous.
It has not been clinically tested.
The official website doesn't offer much information.
Where to Buy
You can purchase Max Hardfrom the M.D. Science Lab website for $49.99. That's a 30-count bottle. If you stick to the recommended dose of 1 capsule, that's less than $2 per use. Other online supplement retailers also sell Max Hard, and the prices tend to be lower. We saw as low as $24.99 on ebay, but unfortunately it is not available for sale in retail stores like GNC, Walmart, and CVS.


My Personal Results
I was a little skeptical that Max Hard would even work. The ingredients are all ones that you will find in many other sexual enhancement products, but there is nothing revolutionary about their formula. The directions said to take 1 capsule 30 – 45 minutes prior to sexual activity, and I did just that. After about an hour I started to feel the difference. I started getting pretty horny, and was ready to get "down and dirty".
Not to get into the details too much, but it was probably one of the best bangs I've had in a long time. However, I did notice a little bit of light nausea, something that was undoubtedly was caused by the yohimbe. I also noticed I orgasmed a lot quicker (and harder) than usual, so if your looking for something that will make you last longer then I don't think Max hard would be a good choice for you.
I would characterize this supplement as something that will get you erect, but not keep you erect for very long. The claims of "lasting longer" and "increased endurance" definitely did NOT apply in my case, but it might work as intended for others.
Other Reviews
There's not a ton of credible reviews out there, but the few that I came across painted a somewhat bleak picture.
For example, on Amazon the average rating was 2.5 out of 5 stars.
However, there were only 2 reviews, hardly making it conclusive.
The one star review called it snake oil, saying "don't waste your money."

The 4 star review noted a keen increase in erection quality, but ended up feeling sick.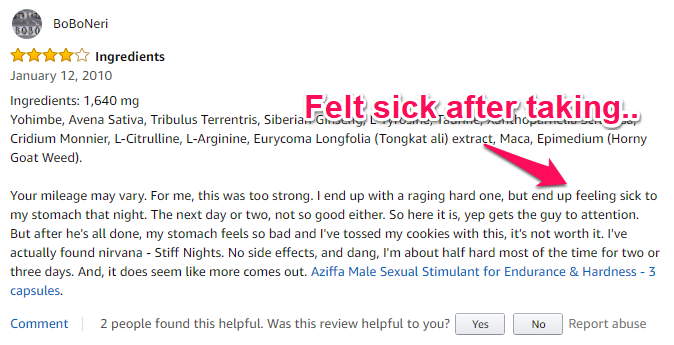 The reviews over at Walgreens were about the same, minus all of the talk about side effects.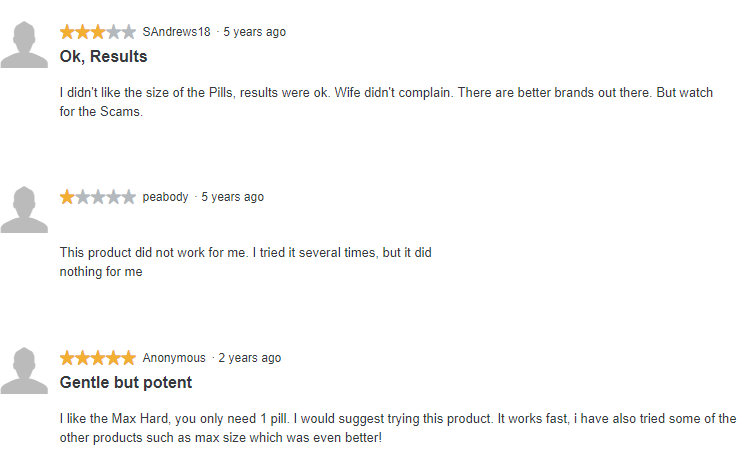 Conclusion
If you ask whether or not Max Hard works, I can say with conviction that it really does. But if you ask if it's safe, I would probably answer that it probably is not. The fact that it contains yohimbe means that while it will probably work to get you erect, you could have potentially disastrous side effects as a result of it. Yohimbe is so powerful that it's actually banned for use in countries like Canada, Australia, and the UK, which means that you probably wouldn't be able to get it there anyway. While I think almost any guy that takes it would probably work for you, but in my opinion the side effects are just not worth it.

Have You Used Max Hard? Leave Your Review Below!
Top 3 Male EnhancementAffiliate Disclosure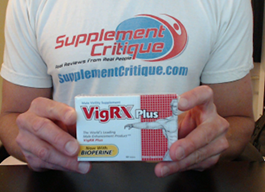 Out of the 100+ male enhancement products Ive tried, Vigrx Plus was the best.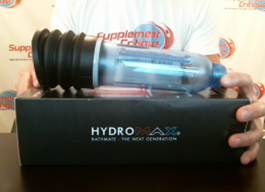 The Bathmate is a proven water-based vacuum pump that can help dramatically increase your size.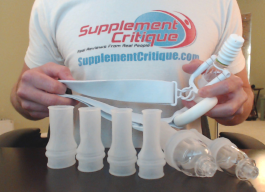 Phallosan Forte is a GREAT option for those looking to grow both length AND girth, permanently.
Honorable Mention/Inexpensive Alternative:Magnum Rings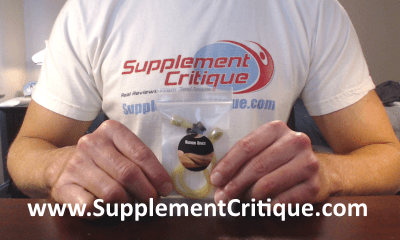 Magnum Rings are a VERY affordable option to getting both girth and length gains, at a fraction of the price of the Bathmate or Phallosan Forte.
Click Here to see our full Magnum Rings review.
How People Found This Review:
and max hard, and max hard pills, and Hard Max, and maxhard, and how long before bio hard works, and max hard review
User Reviews

2.7 out of 5 Stars (6 Reviews)
Have you used this supplement?
It works but….
has scary side effects. I took 2 pills by mistake (instead of only one as recommended) and wow, in about an hour I was rock hard, with serious increase in pleasure sensation.

It was great! Better then Viagra.

However, I also started feeling really weird: Dizzy, light headed, intense "flushing", spike in blood pressure, some mild nausea and anxiety. Very scary.

It took about an hour or two for the side effects to where off but my erection remained rock hard the whole time and the sex was great!. I loved it.

Gonna try it again at the single pill dose- maybe even just half a pill.

Was this review helpful to you?
27 out of 29 people found this review helpful.
---
STAY AWAY FROM THIS PRODUCT
What ever u do stay away from this product.

This product is so dangerous you could loose your life.

People experience warming up and you temperature sky rockets. U get hot flashes, dizziness, nausea, uncontrollable shakes, short of breath, tightening of the chest, fainting, lose of vision and control of your body.

U can have a heart attack on this stuff it's just not worth it.
If u feel any of these to start u need to go to hospital especially if you're by yourself. They get worse and worse it's so painful u feel like ur going to die.

You will need to slow down ur heart so make sure u breath slow and claim yourself the best you can
Make sure u cool your temperature asap as well.
Ur shakes can last 24hrs as well.

It's just terrible... STAY AWAY!!

Was this review helpful to you?
13 out of 14 people found this review helpful.
---
Do not use
Do not, and I repeat do not use this product. I have taking several male enhancement supplements for those special nights and got this one as a free gift with a purchase and decided to take one capsule.

I thought about taking two, but I am very glad I didn't. Within 20 minutes my entire body was blood red and my eyes were black and blue.

I started shaking uncontrollably. My heart rate skyrocketed to 150 bpm and I started to be very concerned.

It lasted about 7 hours before I felt some what normal again.

Long story short, this product will harm you, and worst of all you won't even be able to do the task you set out to do. Do not ever use this product.

It is absolutely terrible. Please listen to this review.

I am forewarning you. Anybody leaving a positive review is a fake.

There is nothing good about this pill it should not be legal!

Was this review helpful to you?
4 out of 4 people found this review helpful.
---
Jessica's Review



I am a female, so of course I did not take this product. However, my old man did.

I am a 35 year old woman and my man is 53. We do what needs to be done when it comes to satisfying not only my needs but my mans too. Let me tell you, Holy Cow, this is one fucking scary ass product.

My man works his ass off 7 days a week. He puts five 20 year old's to shame.

He's that type of hard worker, I don't understand how he does it but, this pill just bout crippled him. I have never seen my old man put down like this.

This pill is horrible.

I have been severely watching him all day. It was 6:30 am and we thought we'd have a good time before he left for work.

He used the product, and we sure did! Around 8 a.m he left for work.

He was fine. Not even a half hour after he is home and he walked through the door blood red skin blackish red bloodshot eyes, severe cold sweats, drooling, seeing stars, dizziness, nausea, faint, weak, heart rate extremely high, blood pressure through the roof, shaking like he was having a seizure since he arrived back home it is 7:30 p.m hiccups that will not let up oh and crazy indigestion and belching.

As I talk extensively, to the woman at the castle store where I bought this item she fully recommended it and her own personal use she swore on it.

Well lady beware cause here I come I want my money back I am livid. Do not use this product.

It is so fucking scary. Oh my god.


Was this review helpful to you?


Rob Miller: Sorry to hear that Jessica. The culprit here is the yohimbe they're pumping in the stuff.

He should be ok, but definitely keep an eye on him and call for an ambulance if his condition worsens.
---
Tony's Review
I am 72. I had a two capsule pack and took one capsule of Max Hard as directed. It helped make a harder and more sensitive erection resulting in orgasm.

No side effects. Felt great.

Was this review helpful to you?

---
Want To REALLY Get Bigger?

Click Here To See Products That WORK!
Ask A Question
User Questions and Answers
---

How long do max hard keep ur penis hard -jamel

In my case, not very long. If you're looking for stamina, check out VigRx Plus instead.- Rob
Was this question helpful to you?
3 out of 3 people found this question helpful.
ASK A NEW QUESTION
---

How long does it last? -alex

In my case, it lasted for about 6 hours.- Rob
Was this question helpful to you?
2 out of 2 people found this question helpful.
ASK A NEW QUESTION
---

Whats max side effect? -Ron

It contains Yohimbine which can cause some serious side effects like heart palpitations and erratic changes in blood pressure, as well as less serious side effects like jitters and nausea.- Rob
Was this question helpful to you?
1 out of 1 people found this question helpful.
ASK A NEW QUESTION
---

How do I unsubscribe as I no longer want this product? -John

I was unaware this product had a monthly subscription program. You'll have to contact the seller directly to cancel. You should be able to find their phone number on your credit card statement, listed with the transaction.- Rob
Was this question helpful to you?

ASK A NEW QUESTION
---

If u take 2 pills and dont have sex what would happen -stan

Your p#$nis would explode... :)  JK, you would just likely be walking around with a hard on all day.- Rob
Was this question helpful to you?
2 out of 5 people found this question helpful.
ASK A NEW QUESTION