Max Performer Review – 5 BIG Reasons to Go For It
By:
Rob Miller
Fact Checked On: 3-24-2020
Contents
What Is Max Performer
Max Performer Ingredients
How Do I Use It
Are There Side Effects
Max Performer Reviews
Max Performer Vs. Vigrx Plus
Where to Buy
Pros and Cons
The Bottom Line
Note: This is just a review. Click Here to visit the official Max Performer website.
The first thing I look at when checking out a new male enhancement supplement is "what does it promise?" There's a very specific reason for this and it's actually pretty important.

It's because so many male enhancement pills promise to make you bigger, permanently.

They talk about 2 inches, 4 inches, even 5 and 6 inches of real, actual, permanent size growth just by taking their pill.
Like this one: https://www.supplementcritique.com/neosize-xl-review/
Here's the thing. They're lying.

No pill is going to make any part of your body grow just by simply taking it. It's not possible.

Despite what they want you to believe, there is no scientific evidence says you can grow penile tissue by increasing blood flow.
Max Performer even has a question in their FAQ session about whether or not the results are permanent.

The clear answer is that the results you get from the pill are only in effect as long as you're taking it.
So when I find a product that doesn't promise permanent growth, the first thing I do is put a mark in their plus column because let's face it, if a company isn't trying to lure you in with lies, that's a good thing, even a somewhat rare thing.
Max Performer gets that mark in the plus column.

Instead of misleading customers about permanent growth, they're promising bigger, stronger, more powerful, longer-lasting erections – a benefit they might actually be able to deliver on.
What Is Max Performer?
Once I establish that a product might be worth our time, I dive in deeper to determine whether or not it's worth our money – yours and mine both – and that's what I've done with Max Performer.
Max Performer doesn't promise permanent size, but it does promise:
Increased libido.
Bigger and harder erections
Longer lasting stamina.
More intense orgasms.
Boosted self esteem.
The confidence of knowing that you and your partner will be satisfied each and every time.
What If I Don't Have ED?
I get this question all the time.

Guys want to know if it's okay to use Max Performer, or any sexual performance pill, if they don't actually suffer with erectile dysfunction.

They don't have defined issues or problems, but they want to know if they can use a pill to improve on their already acceptable situation.
Think you may have ED? Take our quick quiz to find out.
The answer is absolutely yes.

In fact, this is the perfect scenario for using Max Performer.

If you've got a clinical case of ED, you should be consulting your doctor about potential solutions, which may or may not include prescription medications like Viagra.

But if you're just looking for a way to make what works even better, then a natural, over-the-counter supplement is the perfect solution.

No worries about serious side effects or 4 hour erections.

Just boosted pleasure all around.
Of course, figuring out whether or not Max Performer is the best choice for you starts with taking a good look at the formula.
Max Performer Ingredients
The Max Performer website provides a list of the all the active ingredients along with their amounts.

It also provides an explanation of how each of the primary ingredients works.

Here's what we found:
Horny Goat Weed (1000mg) which works in much the same way as Viagra does.

It acts as a PDE5 inhibitor, ensuring that blood can remain in the corpus cavernosa for harder, longer lasting erections.

It's also thought to be a natural libido enhancer, making it a great all around choice for inclusion in a performance supplement.
While there's no official standard dosage amount, the 1000 mgs in Max Performer is very much in line with typical recommendations.
Maca (1000mg) which is a powerful natural aphrodisiac from Brazil.

It also reduces stress hormones and increases dopamine, improving mood and promoting relaxation, though not sedation.

As is the case with Epimedium (Horny Goat Weed), Maca doesn't have a clinical dose amount, but recommendations usually fall between 1500 and 3000 grams in split doses throughout the day. This puts the dose in Max Performer on the low side of what is recommended .
Red Korean Ginseng (1000mg) which provides many benefits, including both sexual and non-sexual.

It promotes blood flow which improves erections and also promotes clearer thinking, energy, and alertness.

For erectile improvements, the recommended dose is 1000 mg taken 2 times daily.
Cordyceps (1000mg) which is extracted from mushrooms, boosts oxygen uptake in cells and relaxes blood vessel walls, increasing blood flow for better erectile function.

It is also thought to increase sperm count and boost testosterone levels.

Cordyceps also provides what is known as adaptagenic benefits, helping your body to adapt to stressful situations.

Dosage information on Cordyceps is scarce, but most trials have used doses of 1000 mg to 3000 mg.
Bioperine (15mg) which doesn't have sexual benefits per se, but it improves absorption of the rest of the ingredients in the formula.

It may also have the ability to increase blood flow, which could in fact improve erections. 10-20 mg is the typically recommended dose.
Selenium (120mcg) which provides antioxidant protection while also improving blood flow throughout your body.

When I originally wrote about Max Performer, they had the dose listed for Selenium at 120 mg.
The recommended upper dosage limit for adults is 400 mcg, which would make the 120 mg dose far too high.
At the time, I wondered if the amount was a misprint and should have said 120mcg instead of 120 mg.
As it turns out, my suspicions were correct. They have since fixed the "typo", and have the correct dosage listed now.
Zinc (24 mg) which is essential for many of the body's regular functions.

It also has a correlation with testosterone levels.
Studies have shown that men with low zinc also tend to have low testosterone.

A causal relationship hasn't been proven. However, it is widely accepted as valid.
B-Complex Vitamins including Vitamin B2 (10mg), Vitmain B3 (32 mg), B5 (40mg), Vitamin B6 (10mg), and Vitamin B12 (10mg) which, like Zinc, are involved in many bodily processes, and may also be used to increase libido and desire.

They are also known to improve overall energy.
Frequently Asked Questions
How Do I Use It?
Max Performer is a daily supplement. Take 2 capsules a day with water.

Timing doesn't matter, but it's best to stick to the same time each day to maintain consistent levels throughout the day.

With each package containing 60 capsules, they'll last you a month.
Are There Side Effects?
The website claims that Max Performer is 100% side effect free.

Given the ingredients, I expect side effects would be non-existent or rare, but I think it goes a little far to say 100% side effect free.

Allergies and sensitivities could play a role in whether or not a user experiences any negative effects.
I'll also mention the Selenium here.

According to their published material, there are 120 mgs of Selenium in the formula.

This is well above the upper daily recommended limit of 400 mcg, and could easily cause toxicity, symptoms of which include nausea and vomiting.
A strong possibility exists that there is actually a typo and there's are only 120 mcg of Selenium in the formula.

If this is the case, toxicity is no longer an issue.
Max Performer Reviews
I haven't seen any independent reviews from customers who've used it. It's on my list to try.

I'll update this review if and when I complete my trial period.
Max Performer Vs. Vigrx Plus
I've had a few guys ask me about the differences between Max Performer and Vigrx Plus, so I figured I would include a blurb here.
First off, I haven't personally tested out Max Performer yet, so I can't tell you if it's better than, equal to, or not as effective as Vigrx Plus.
What I CAN tell you is that out of the 60 or so male enhancement supplements I've personally tested over the years, Vigrx Plus was by FAR the best.
I won't get into why that's the case here, but you can see why in my official written review here.
From an ingredients standpoint, they really only share a couple of common ingredients.
Those include:
Epimedium (it's the same thing as Horny Goat weed, just a different name.
Korean Red Ginseng
Bioperine
In my particular opinion, this is where MAx Performer seems to fall short and Vigrx Plus shines.
For example, while Max Performer has a larger dosage of Horny Goat weed, it's missing out on a few key ingredients, including:
Tribulus Terrestris, which can help DRAMATICALLY with symptoms of ED.
Gingko Biloba
Muira Puama
From a pricing standpoint, Max Performer has an edge over Vigrx Plus. A one month supply of Vigrx Plus will run you about $77, plus shipping, while a 1 month supply of Max Performer will cost you $59, and includes FREE shipping.
Where to Buy
At this time, Max Performer is not sold at brick and mortar or even online retail stores.The only way to purchase it is though the official product website, where they have a few different packages to choose from:
Buy a 1 month supply for $59
Buy a 3 month supply for $138 ($46 per month)
Buy a 6 month supply for $200 ($33.33 per month)
Here's a link to their site: https://www.maxperformer.com/#a_aid=599317a4e7f6c
The 3 and 6 month supply packages are covered by a 100 day guarantee that works li You must use Max Performer for 90 days.

If you're not satisfied, contact them, get an RMA number and return address, and return your product (including any used and unused boxes) to the address given within 100 days of your original receipt of purchase.

They will then process a full refund for you.
It appears as though the 30 day supply package is not included in the money back guarantee.
Pros and Cons
Advantages of Max Performer
Ingredient information, including amounts, is provided.
The formula contains ingredients to boost libido and erection quality.
For the most part, ingredients are included at or near levels shown and/or believed to be effective.
There's a money back guarantee.
The company is honest about the benefits, which is getting more and more rare in this business.
Disadvantages of Max Performer
You can only get it through their website.
The money back guarantee does not apply to the single month package.
The Bottom Line
Max Performer uses natural ingredients to improve your sexual performance when it comes to libido, erection quality, stamina, and confidence.

The formula is solid and the ingredient amounts are better than most.

What's more, this product and the company behind it (Silver Blade Nutrition Limited) don't mislead their potential customers with false promises of a future with a permanently gigantic manhood.

They stick to what is realistically possible – that Max Performer can improve your sex life by boosting your drive, bolstering your performance, and leaving you with the kind of confidence that gets results.
I recommend Max Performer highly, mostly because its effects are so well rounded and serve to solve several male health issues that can put a damper on many aspects of a man's life.
Visit the official Max Performer website here: https://www.maxperformer.com/#a_aid=599317a4e7f6c
Have You Used Max Performer?

Leave Your Review Below!
Top 3 Male EnhancementAffiliate Disclosure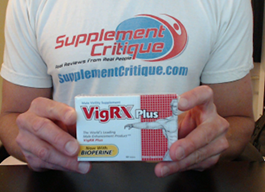 Out of the 100+ male enhancement products Ive tried, Vigrx Plus was the best.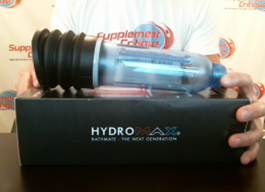 The Bathmate is a proven water-based vacuum pump that can help dramatically increase your size.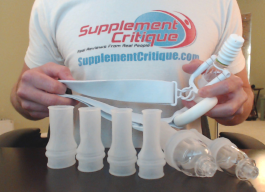 Phallosan Forte is a GREAT option for those looking to grow both length AND girth, permanently.
Honorable Mention/Inexpensive Alternative:Magnum Rings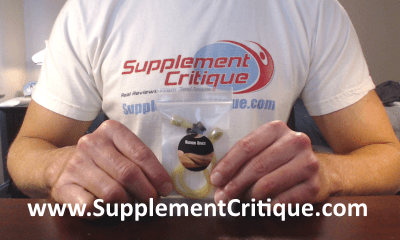 Magnum Rings are a VERY affordable option to getting both girth and length gains, at a fraction of the price of the Bathmate or Phallosan Forte.
Click Here to see our full Magnum Rings review.
Want To REALLY Get Bigger?

Click Here To See Products That WORK!
Ask A Question
User Questions and Answers
No Questions Have Been Answered For This Article.