Mega Shred Overview
Every time you turn around, there's a new and/or different weight loss supplement that catches your attention.

You hope there's something different about it, something that sets it apart.

Sometimes there is, and sometimes there isn't.

That's why it's nice to have a place like this where you can come to see what's out there and which ones a worth looking at and using and which ones you ought to just leave on the virtual shelf.
Mega Shred is from Complete Nutrition which is a company with a pretty impressive stable of nutritional supplements.

They've got supplements from weight loss through body building to joint relief and everything in between. Generally, this is a good thing for customers.

It means they want to maintain a positive reputation with their customers, so they have to produce decent products and they have to maintain a certain level of customer service as well.

With that in mind, let's dive right in and look at what Mega Shred does.
Mega Shred Benefits
Mega Shred is not your typical weight loss supplement, and it's not your typical bodybuilding supplement either. It's kind of a hybrid of the two.

The promise of Mega Shred is that you'll maintain lean muscle mass, enhance muscle definition and reduce your body fat for a fitter, healthier looking you.
These promises are not that much different than just about any weight loss supplement despite the fact that they claim to be quite unique, so let's see what it is made out of and whether or not that is enough to set it apart from the competition.
Mega Shred Ingredients and How They Work
The Mega Shred formula consists of 2 proprietary blends that combine to make this a pretty unique weight loss product.
The MimiCarb Anti-Catabolic Complex gives you a healthy energy source so you have a direct source of energy that won't end up left on your body as fat.

The result is fat burning with no muscle loss.

It's made up of:
Medium Chain Triglycerides
Lauric Acid
Oleic Acid
Muristic Acid
Linoleic Acid
Caprylic Acid
Capric Acid
The Liqui-Lean Muscle Cutting Blend reduces the amount of fat transferred from the blood stream to fat cells, which then stimulates the breakdown of stored fat.

It includes:
Omega 3, Alpha Linoleic Acid
Conjugated Linoleic Acid
Gamma Linoleic Acid
Instructions are to take 2 liquid soft gels in the morning and another 2 before working out.
Mega Shred Pros and Cons
Advantages of Mega Shred
It encourages fat loss and muscle retention if you work out.
There are no harsh stimulants.
It's made by Complete Nutrition, a company with a reputation to protect.
Disadvantages of Mega Shred
There are plenty of negative Mega Shred reviews from customers who say it did absolutely nothing.
It's expensive and recommended as part of a stack, not really meant as a standalone product.
Where to Buy
You can purchaseMega Shred through the Complete Nutrition website.

The 90 count bottle costs $49.99.
Conclusion
When something so expensive gets more bad reviews than good, it becomes a tough supplement to recommend.Mega Shred is unique in its approach, and that can be a good thing, but only if it actually works.

This doesn't seem to be the case with Mega Shred.
Have You Used Mega Shred?

Leave Your Review Below!
Top 3 Fat BurnersAffiliate Disclosure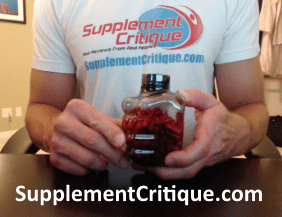 Instant Knockout is actually a new fat burning supplement I just came across, and got great results.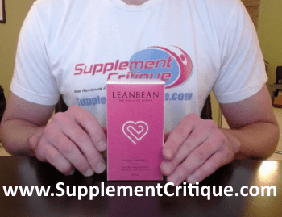 LeanBean Female Fat Burner is the BEST fat burner for women we\'ve ever tested.

Read our review here.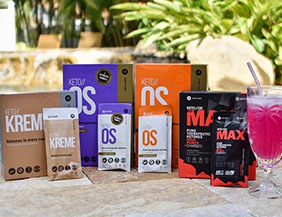 Biohacks your body into instant ketosis to burn fat instead of carbs.

Weight loss, energy, focus, anti-inflammatory, anti-aging.
User Reviews

4.0 out of 5 Stars (1 Reviews)
Have you used this supplement?
Josh's Review
mega shred works well for me along with working out and having a good diet it works really well for me.

Was this review helpful to you?
4 out of 5 people found this review helpful.
---
Ask A Question
User Questions and Answers
---

I bought omega shred and adrenalize for fat burning pills , but I want to know if it's ok if I take them even though I'm not working out . I have been injured and just waiting to be cleared so I can start working out again. -Edward

You can take them when you're not working out, but their benefits really won't be what you're looking for. Better to wait till you're ready to get back to working out.- Rob
Was this question helpful to you?
1 out of 1 people found this question helpful.
ASK A NEW QUESTION
---

Would it be safe to take with Xenadrine??? -Nikita

Since Mega Shred doesn't contain stimulants, it's fine to use them together.- Rob
Was this question helpful to you?
1 out of 1 people found this question helpful.
ASK A NEW QUESTION