Reveal Accelerator Review – Should You Use It?
By:
Rob Miller
Fact Checked On: 6-23-2014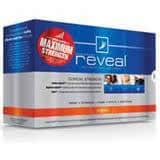 Reveal Accelerator Overview
Reveal Accelerator is a weight loss supplement offered by Complete Nutrition.

They make lots of weight loss products, and sometimes it's a challenge to find the unique selling point of a particular product when a brand has so many.

Reveal Accelerator is part of a 3 part weight loss system that includes The Toner and The Night Time Formula as well.

For this review, we're just taking on the Reveal Accelerator.
Reveal Accelerator is the standard appetite suppressant, fat burner, energy booster part of the Reveal Extreme Program.

You take it daily in the morning to give you energy for workouts and help with eating less throughout the day.

It also helps your body burn energy so it doesn't get stored on your body as fat.
Reveal Accelerator Ingredients and How They Work
The Reveal Acceleratorformula contains:
Caffeine, a stimulant commonly found in weight loss supplements for its ability to increase energy, metabolism, and fat burning in your bodu.
Ashwagandha Extract which combats anxiety that can lead to emotional eating.
White Willow Bark Extract which is similar to aspirin in that it is an anti-inflammatory.
Synephrine which is a stimulant similar to Ephedra but not at this time banned.

It suppresses appetite and increases fat burning.
L-Tyrosine which is an amino acid that helps maintain lean muscle mass.
Yohimbex which is a stimulant that increases heart rate and energy.
Vinerol which is an antioxidant.
Thyrostim which encourages the activity of the thyroid gland for maintaining and regulating metabolism
Reveal Accelerator Pros and Cons
Advantages of Reveal Accelerator
The ingredients are all disclosed.
Disadvantages of Reveal Accelerator
The formula contains several stimulants, which could lead you to becoming overstimulated with symptoms such as increased heart rate and blood pressure, jitters, and dizziness.
There really aren't postive

Reveal Accelerator

reviews floating around out there.
You cannot purchase it through the Complete Nutrition website.

You have to find it in a store.
Where to Buy
Most Complete Nutrition products are available to be purchased online through their website.

This is not the case with Reveal Accelerator.

The entire Reveal Extreme program must be purchased in a store that carries it.

You can check where these stores are located through the Complete Nutrition website.
Conclusion
All those stimulants are probably just going to be too much for some people.

Given that, and the difficulty involved in tracking it down, I would recommend that there are far better options for weight loss than Reveal Accelerator and the program it comes with.
Have You Used Reveal Accelerator?

Leave Your Review Below!
Top 3 Fat BurnersAffiliate Disclosure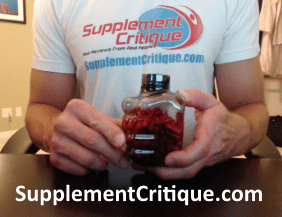 Instant Knockout is actually a new fat burning supplement I just came across, and got great results.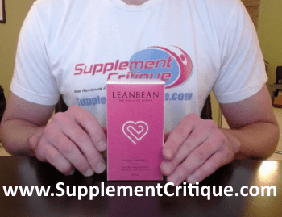 LeanBean Female Fat Burner is the BEST fat burner for women we\'ve ever tested.

Read our review here.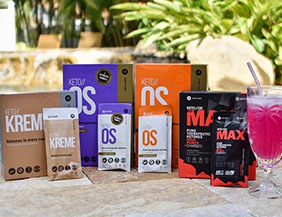 Biohacks your body into instant ketosis to burn fat instead of carbs.

Weight loss, energy, focus, anti-inflammatory, anti-aging.
Ask A Question
User Questions and Answers
No Questions Have Been Answered For This Article.