Mental Bright Review – The Ultimate Nootropic Supplement?
By:
Rob Miller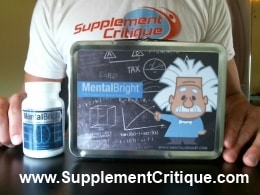 ---
---
Home
»
Nootropics
» Mental Bright Review – The Ultimate Nootropic Supplement?
There has been an explosion of all natural supplements for men and women suffering from ADD/ADHD related issues in the last 5 years, and there is no sign of things slowing down.

One recent supplement we had a chance to test is called Mental Bright.

This all natural formula boasts a number of benefits including increased concentration and focus, improved memory, and cognitive enhancement.

But can an over the counter remedy really work as effectively as a prescription drug that is used to treat the same illness.

Below is our complete and comprehensive review of Mental Bright, and how it may be the healthier alternative to treat your ADHD symptoms.
Want to skip through the fluff?

Click Here to see our personal test results with Mental Bright. Note: I received this bottle of Mental Bright free of charge, but I was not compensated for this review.
What is Mental Bright?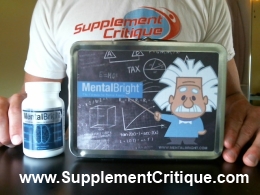 When it comes to "brain altering" supplements like this one, we always keep a keen eye on the ingredients and the claims.

After all, we are dealing with your mental health here, and practically none of these supplements have been tested in a clinical setting, so it's wise to approach with caution.
Mental Bright uses all natural ingredients like GCP Choline, DL-Choline Bitartrate, Vinpocetine, and Huperzine A. To the ill-informed consumer, this ingredient list may sound a bit intimidating, especially given the fact that many of the ingredients are relatively unheard of.
I'll attempt to give a short breakdown of what each of these ingredients are supposed to do below:
GPC Choline (50%): Otherwise known as Alpha-GPC, GPC Choline is a natural compound found in the brain that has actually been clinically studied in patients who have suffered a stroke or have Alzheimer's disease. (Source: 1) In the study, patients were given a dose of 1000 mg of the substance per day for a period of 30 days, then increased the dosage to 1200 mg per day for 5 months.
The results were statistically significant because it showed over time that memory capacity and permanency could be restored to a significant degree. 1 capsule of Mental Bright contains 250 mg of GPC Choline, and you're supposed to take 2 capsules 1 – 2 times per day, which would fall into the realm of the study mentioned above.
Vinpocetine: Vinpocetine is actually used as an anti-inflammatory and is widely known in the bodybuilding community to act as a potent vasodilator.

Basically what this means is that it helps to increase blood flow to the brain, helping improve memory and cognition.

None of these statements have been proven in a double blind clinical setting, so the claims are merely anecdotal in nature. (Source: 2)
Huperzine A: Huperzine A is another ingredient that is being studied in the treatment in Alzheimers disease, as well as helping with memory and learning enhancement and age related memory impairment. (source: 3)
Who Makes It?
Mental Bright is made by a company called Mental Sharp, LLC, and is registered in Texas.

Lawson Gow, who is one of the co-founders of the company, developed this product as part of a final project for his business degree at Rice University in Houston, Texas.
They have enlisted the help of Dr. Darin Mitchell in the formulation of their product.

Dr. Mitchell is a chiropractor who practices in the greater Houston area, and graduated Summa Cum Laude (with very great honor) from Texas Chiropractic College in 1997.
Reviews, Side Effects, Where To Buy, and More
Since this supplement is very new to the nootropics scene, there are practically no reviews (other than their website) online. It is not sold on amazon or ebay, and the only place we could find it available was on their official website, mentalbright.com.
One bottle of Mental Bright costs around $42.95, with a discount of about $6 if you order 2 bottles.They recommend that you take the supplement for at least 2 weeks before asking for a refund, and the product is guaranteed for 60 days.
The only downside to their guarantee is that you have to return the unused portion back to receive it, and refunds generally take about a week to be processed.
I went through all the ingredients, and the risk for side effects is quite low in my opinion.

The only ingredient that I would hold caution against is caffeine, which for obvious reasons can cause a range of side effects.

But it only contains about 75 mg of caffeine, which is equal to about 1 cup of coffee.

Our Personal Test Results
I had one of our staff members, Tracy, take Mental Bright for a period of 3 weeks to assess it's effectiveness.

Tracy is a college student who gets average grades, but does not suffer from ADD/ADHD, at least not in a clinical sense.
Below are the results of her experience with Mental Bright:
"The directions on the label said to take 2 capsules 1 to 2 times per day.

I started taking 1 capsule first thing in the morning to see how that would affect me, and after about an hour I noticed a bit of an increase in energy, but not so much in focus.
By the 4th day I could start to feel a noticeable difference in my ability to focus on the dull things in my classes.

I am currently taking a summer course in biology, and anyone who has ever taken a similar course knows it can be pretty boring.
After struggling with the course for the first few weeks, I started to feel like I was grasping the concepts a bit easier.

My quiz results were starting to improve modestly by the end of the first week, and I could definitely feel like I was more "interested" in the class.
By the end of the 2nd week, I felt a bit of a difference remembering simple, but arbitrary things, like what I had for dinner the previous week.

I could definitely sense a difference in my memory, both short and long term.
After 3 weeks of taking Mental Bright, I would definitely say that this has the potential to work for anyone who is looking to improve their ability to focus/concentrate on dull tasks, and also help to improve memory.
I personally did not get any negative side effects from taking Mental Bright."
Recommendation
There are a lot of nootropic supplements on the market that claim to be the best.

It's hard to classify a supplement that has only been around on the market for 6 months as being "the best", but Mental Bright sure has potential.
Based on our test result findings and research, I personally think that Mental Bright can work to not only help improve your ability to focus, but also the ability to give you the edge you've been looking for.
Have You Used Mental Bright?

Leave Your Review Below!
Sources:
1. http://en.wikipedia.org/wiki/Alpha-GPC#Efficacy
2. http://www.webmd.com/vitamins-supplements/ingredientmono-175-vinpocetine.aspx?activeIngredientId=175&activeIngredientName=vinpocetine
3. http://www.webmd.com/vitamins-supplements/ingredientmono-764-HUPERZINE%20A.aspx?activeIngredientId=764&activeIngredientName=HUPERZINE%20A
Top 3 NootropicsAffiliate Disclosure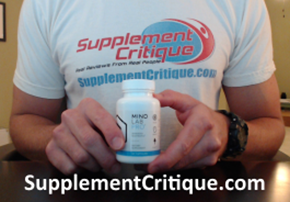 Mind Lab Pro is a VERY effective nootropic for focus, concentration, short / long term memory, and more.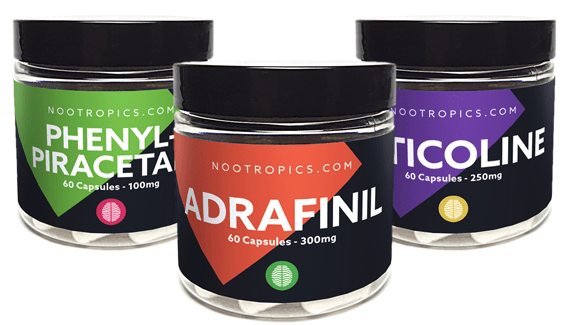 The Ultimate Nootropics Stack by Nootropics.com is one of the most effective stacks I've taken.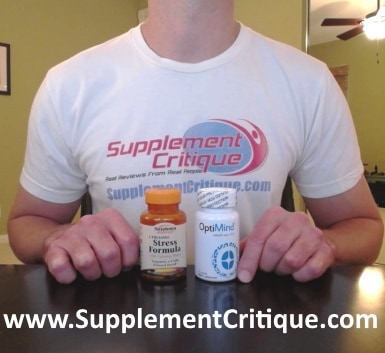 The combo of L-Theanine and Caffeine is a well known nootropic stack that really works.
User Reviews

5.0 out of 5 Stars (1 Reviews)
Have you used this supplement?
Great
I lucid dream after taking them so it's like re studying everything. For my differential equations final I got a 98 with hardly any studying. I never do that well on test but this time I did. If only I had these things for the act and sat!

Was this review helpful to you?
0 out of 1 people found this review helpful.
---
Want To See What Supplements
Work Like Adderall?

Click Here To Find Out!
Ask A Question
User Questions and Answers
No Questions Have Been Answered For This Article.