MMUSA Endurus II Review – Should You Use It?
By:
Rob Miller
Fact Checked On: 8-3-2014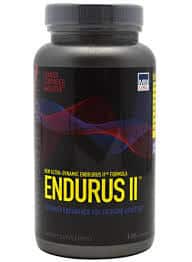 MMUSA Endurus II Overview
For all you runners out there, or bikers, or swimmers, you need something that can help you go the distance, something that energizes your muscles for the long haul, and keeps your body in the aerobic state it needs to be in to reach your goals.

MMUSA makes lots of different supplements for a healthy, fit lifestyle. MMUSA Endurus IIis their offering for endurance athletes and their special needs.
By taking MMUSA Endurus II, you'll:
Nourish the growth of lean muscle.
Energize your muscles for the work they need to do.
Improve oxygen utilization
Control the build up of lactic acid so you can go longer and further before your muscles tell you they want to quit.
MMUSA Endurus II Ingredients and How They Work
The primary mechanism of action with MMUSA Endurus II is improved oxygen uptake through advanced biochemical theories of accelerating cellular processes of respiration and kinetic biomechanics.

To that end, the formula includes:
Beta Alanine which is an amino acid that increases muscle strength and stimulates lean muscle growth.

It gives your muscles a tingle so you know it's working.
Cordyceps Sinensis Extract which is known to increase energy levels and improve physical performance.
Rhodiola Rosea which improves your mood and state of mind by increasing the function of certain neurotransmitters in the brain.

Increased motivation goes a long way toward keeping you moving longer and farther.
Bioperine which increases the bioavailability of the other ingredients.
The recommended dose is 4 capsules daily to keep your oxygen uptake at the right levels for maximum performance.
MMUSA Endurus II Pros and Cons
Advantages of MMUSA Endurus II
The ingredients are all natural.
There's a money back guarantee.
It works specifically for the needs of endurance athletes.
Disadvantages of MMUSA Endurus II
There are no MMUSA Endurus II reviews from customers to help determine whether or not it works in the real world.
The money back guarantee includes a restocking fee.
Where to Buy
You can purchase MMUSA Endurus II through the MMUSA website as well as a few other online retailers.

The 120 capsule bottle is good for a month's supply and costs $44.99 at the website, though I've seen it for as little as $19.50 elsewhere so look around.
Conclusion
Without clinical or even anecdotal evidence that it works, I wouldn't recommend spending almost $50 on MMUSA Endurus II.But if you're looking for something to help with your aerobic endurance, you may want to check out the retail sites and see if you can try it out for $20.
Have You Used MMUSA Endurus II?Leave Your Review Below!
Top 3 Pre WorkoutAffiliate Disclosure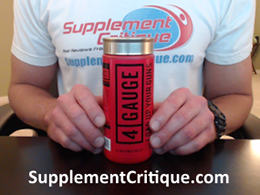 4 Gauge is a brand new pre workout that kicks in FAST and will rev up your workouts.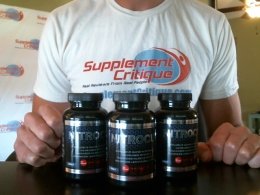 Nitrocut is a VERY effective pre workout supplement for a variety of reasons, see why here.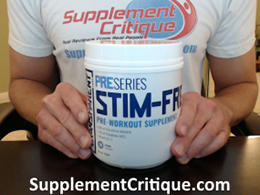 If you're looking for a stim-free pre workout, add Transparent stim-free to your list!
Want To Really Get Ripped?

Click Here To Download My FREE "Get Ripped" Ebook!
Ask A Question
User Questions and Answers
No Questions Have Been Answered For This Article.