MuscleMeds NO Bull XMT Review – Does It Work?
By:
Rob Miller
Fact Checked On: 5-13-2015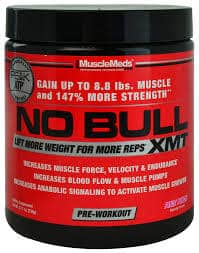 MuscleMeds NO Bull XMT Overview
MuscleMeds NO Bull XMT claims to be a revolutionary pre workout supplement with a huge focus on muscle performance within your workout.

If your muscles are working harder and longer, they'll grow and get strong that much faster.

It's a creatine based formula with a host of other ingredients to encourage energy, stamina, and pumps.

By enabling you to lift more weight for more reps, you'lll see real muscle growth.

They even go so far as to suggest that you can gain up to 8.8 pounds and increase your strength by 147%.

Customer feedback is pretty positive, so let's dive in and see what MuscleMeds NO Bull XMT has to offer.
MuscleMeds NO Bull XMT Ingredients and How They Work
The backbone of the MuscleMeds NO Bull XMT formula is their clinical dose of Peak ATP which has been shown in clinical studies to reduce muscular fatigue, increase blood flow to working muscles, and increase muscle weight by 8.8 pounds and muscle strength by 147%.
The formula is rounded out with:
Creatine Monohydrate which supports muscular strength and power by increasing the body's store of ATP, which is essentially the energy your muscles need to push harder in the gym.
Beta Alanine which buffers your muscles against the build up of lactic acid which makes muscles feel fatigued.

You push longer when you're muscles aren't screaming at you to stop.
Caffeine for energy, focus, and intensity, as well as fat burning.
Yerba Mate which can enhance your workout performance by increasing fat burning and energy.
Mucuna Pruriens which may help boost natural testosterone and HGH.
Decadrive Delivery Technology is used by the MuscleMeds NO Bull XMT formula to improve the absorption rate and efficiency of the rest of the ingredients.
The recommended dose is one scoop mixed with 8-12 ounces of water and taken about 30 minutes before working out.
MuscleMeds NO Bull XMT Pros and Cons
Advantages of MuscleMeds NO Bull XMT
There are lots of MuscleMeds NO Bull XMT reviews from users who say it really helped push their workouts to the next level.

Some talk about how it kicks in while you're working out, so it keeps you going longer.
There's pretty much consensus that it doesn't make you jittery or cause you to crash.
Disadvantages of MuscleMeds NO Bull XMT
There's also pretty much consensus that the taste is pretty horrible.
Most of the ingredients are in a proprietary blend so you don't know if the dosing is correct.
Where to Buy
You can purchase MuscleMeds NO Bull XMT online or at GNC.

The 30 serving tub costs anywhere from $33 to $40. It comes in 2 flavors: Lemon Ice and Fruit Punch.
Conclusion
For increased strength and power, MuscleMeds NO Bull XMTlooks like a good pre workout choice.I wish there were more precise information on the ingredient dosing, but the customer feedback is very positive regarding its effects.

The biggest drawback seems to be the taste.

If that's not all that important to you, give it a try.
Have You Used MuscleMeds NO Bull XMT?

Leave Your Review Below!
Top 3 Pre WorkoutAffiliate Disclosure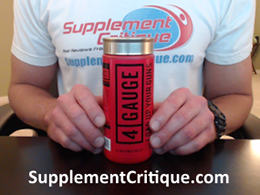 4 Gauge is a brand new pre workout that kicks in FAST and will rev up your workouts.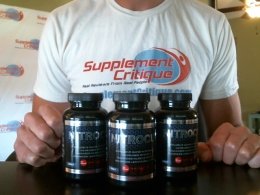 Nitrocut is a VERY effective pre workout supplement for a variety of reasons, see why here.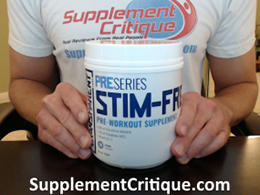 If you're looking for a stim-free pre workout, add Transparent stim-free to your list!
Want To Really Get Ripped?

Click Here To Download My FREE "Get Ripped" Ebook!
Ask A Question
User Questions and Answers
---

For a WADA compliant athlete that will be regularly tested is NO BULL XMT safe ? -Stephen

To be sure, you should show the ingredient list to your testing agency before you start taking it. That holds true for any supplement you're thinking of taking.- Rob
Was this question helpful to you?

ASK A NEW QUESTION