NeuroIGNITE Review – 1 BIG Reason To Try It
By:
Rob Miller
Fact Checked On: 4-5-2018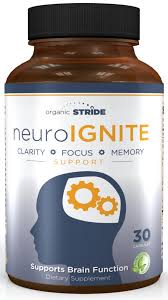 NeuroIGNITE is a brain boosting supplement sold at Amazon.com.

In fact, it's one of the top selling brain boosters sold on Amazon.

Unlike many other options, it's a non-stimulant nootropic, which may make it a good choice for people sensitive to caffeine or other stimulant substances.

They claim that when taking NeuroIGNITE, you'll experience an all day increase in focus, boost in concentration, and enhanced memory and recall.Taken every day, your brain will function closer to full capacity then it has in years, maybe ever.
How Does NeuroIGNITE Work?
The way the manufacturer explains it, your body needs certain nutrients to perform at its best, so it makes sense that your brain does too.

In conjunction with the explosion of interest in alternatives to ADD/ADHD medication as well as the search for a cure to Alzheimer's Disease, a whole slew of new supplements have been developed to boost brain performance even for those in the normal ranges.
Generally speaking, they work by increasing blood flow, boosting the activity of neurotransmitters, and protecting brain cells against the damage of everyday life.

There are lots of natural components used in the different formulas. Let's take a look at what the folks over at Havasu Nutrition came up with for NeuroIGNITE.
NeuroIGNITE Ingredients
One big plus with NeuroIGNITE is that they disclose not only all the ingredients in the formula, but also the amounts they use.

This gives us valuable information about how well we might expect NeuroIGNITE to work.
As you read through the following ingredients list, take note of those ingredient amounts because they're very telling.

The list includes:
Bacopa Monnieri (300 mg) which is believed to reduce anxiety and improve memory.

It's been used for many years in Indian Ayurvedic healing to improve cognitive factors due to its ability to improve neuron communication in the brain.

According to studies, you can expect it to work best after 8 to 12 weeks of use at a daily dose of 300 mg.
St John's Wort (130 mg) which has been used for centuries to improve mood and relieve stress.

Most studies seem to indicate that a much higher dose is needed to have the desired effect.
DMAE (50 mg) which increases mental alertness and clarity of thinking.

Typically the daily dose starts at 300 mg, far more than the 50 mg in NeuroIGNITE.
Gingko Biloba (50 mg) which has long been thought to improve memory, especially in cases of age-related decline.

The typical dose for this use is somewhere between 240 mg and 600 mg per day.
Phosphatidylserine (50 mg) which is synthesized by the body and improves cognitive function, especially memory.

The typical daily dose for this purpose is 100 mg taken 3 times daily.
Acetyl L-Carnitine (50 mg) which is used to improve age related memory decline as well as cognitive impairment due to excessive use of alcohol.

Typically, for age-related decline, the daily dose is 1500-2000 mg per day divided into two or three doses.

This is far more than the 50 mg in NeuroIGNITE.
Huperzine A (10 mcg) which works to improve cognitive ability by inhibiting the breakdown of acetylcholine in the brain.

Acetylcholine is an important neurotransmitter necessary for learning and cognition.

The standard recommendation for dosing is 50-200 mcg taken twice each day.
Notice there are no stimulants in the NeuroIGNITE formula.This may be a benefit or a drawback depending on how your body responds to stimulants.

Another important factor to note is that with every ingredient except Bacopa, the dosing is far below daily recommendations.
How To Use NeuroIGNITE
The NeuroIGNITE label recommends you take one capsule a day.
NeuroIGNITE Side Effects
While side effects should be minimal to non-existent, they are not an impossibility.

Yes, the ingredients are all natural, but that doesn't always mean side effect-free.
Take St. John's Wort for instance.

While considered safe, it has the potential to cause sleeplessness, fatigue, diarrhea and dizziness.It may also be unsafe to take with certain medications and should not be taken during pregnancy.
Bacopa Monnieri is also suspected to cause gastrointesitnal such as cramps and diarrhea.
Where to Buy It
NeuroIGNITE is a best selling nootropic supplement at Amazon.com.

One big reason for this is probably the price.

You can have a one-month supply of this stuff sent to you for just $20.00, and shipping is free if you're an Amazon Prime member.
It's also available at the Havasu Nutrition website, but when you click to order, you're sent right back to Amazon to complete your purchase.
They offer a small discount if you buy more than one bottle at a time, and your purchase is covered by a 60-day money back guarantee.
NeuroIGNITE Reviews
Because NeuroIGNITE sells on Amazon.com, there is plenty of customer feedback to help us get an idea of how well it's liked by people who actually use it.In general, this feedback is very positive.

At this time, 4 and 5 star reviews make up 84% of the over 850 reviews submitted:

Most of them mention the benefits of energy and focus.

When perusing through the negative reviews, there don't appear to be many complaints about side effects, just lack of benefit.
The Bottom Line
Judging by the reviews posted by customers at Amazon.com, NeuroIGNITE is a powerful and effective nootropic supplement.It is able to provide all day focus and energy without the use of stimulants, and that's a pretty big accomplishment.

The vast majority of customers claim they are well-satisfied with the results.
The biggest drawback I see, however, is the dosing.

With the exception of the 300 mg of Bacopa Monnieri, each ingredient in the formula is dosed well under recommended standards.

With that being the case, it's hard to imagine how NeuroIGNITE could possibly achieve the results these Amazon reviewers say it does.
Factoring in the price and the money back guarantee however, I would say that ultimately, NeuroIGNITE is worth trying, knowing that the money back guarantee is available if you find it just doesn't work for you.
Have You Used NeuroIGNITE?

Leave Your Review Below!
Top 3 NootropicsAffiliate Disclosure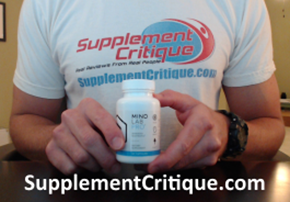 Mind Lab Pro is a VERY effective nootropic for focus, concentration, short / long term memory, and more.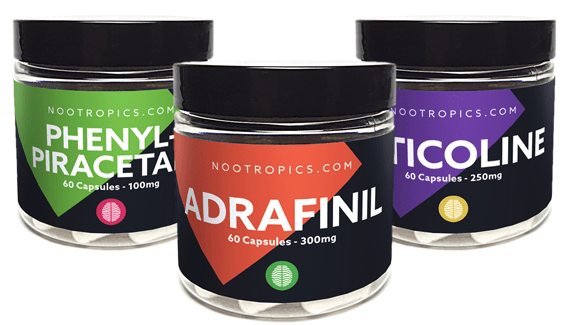 The Ultimate Nootropics Stack by Nootropics.com is one of the most effective stacks I've taken.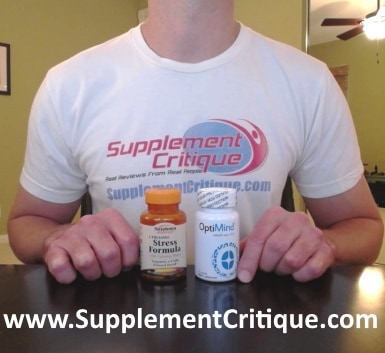 The combo of L-Theanine and Caffeine is a well known nootropic stack that really works.
Want To See What SupplementsWork Like Adderall?

Click Here To Find Out!
Ask A Question
User Questions and Answers
No Questions Have Been Answered For This Article.