NJ Diet Review
By:
Rob Miller
Fact Checked On: 2-25-2021
A lot of people want to lose weight.
There are plenty of diets, programs, supplements and so much more with a focus on fat loss.
But what makes a weight loss program different from the others?
It comes down to proven methods that people have used to lose weight and meet their personal health and fitness goals.
With so many weight loss options out there, it's hard to choose which one is best for you.
We've been researching a good deal of weight loss programs on the market.
One of those is NJ Diet.
The question that needs to be asked is: does NJ Diet work or is it one of those diet programs that are worth steering away from?
We'll discuss this program in its entirety and answer that question in this review.
Let's get to the meat and potatoes of what we've found when researching the NJ Diet.
What we've discovered was that NJ Diet offers in-office appointments for those who reside in southern New York state (including NYC) and parts of New Jersey.

They also allow online appointments for those who reside in the on-site area.

Either way, they offer programs for those interested in losing weight under a doctor-supervised program.
As for the reviews on NJ Diet, the only reviews we were able to see were on Facebook or Yelp.
Social media reviews should be taken with a grain of salt and for good reason.
That's because it's easy to write a positive review of something that you never tried before.
Someone can pay a person $5 on Fiverr to write a bogus review, slap a stock photo as their profile picture, and pass themselves off as real people.
We were able to find testimonials on the NJ Diet website.
Once again, we don't know for sure if they are the real deal.
As for detailed reviews, we were unable to find any.
This is a bit concerning (and a red flag).
Detailed reviews will usually unveil a lot of information on how programs like the NJ Diet work.
It will also help those make a more informed decision about whether or not it's right for them.
The lack of reviews outside of social media platforms can tell you right away to err on the side of caution.
See Also:Best Diet Pills Sold In Stores (GNC, Walmart, Walgreens)
What is the NJ Diet?
The NJ Diet is a weight loss program that was developed in Clifton, New Jersey (hence the name: NJ diet).
This program is intended to be one of the safest programs compared to others because of its claim to be doctor-supervised.
After digging a bit deeper, we found out that the program was developed by Dr. Arthur Turovets.
Dr. Turovets stresses that weight loss is important since those who are overweight or obese are at risk for various health problems.
The issues include but are not limited to diabetes, high blood pressure, heart disease, cancer, autoimmune disorders, and inflammatory conditions among others. (Source)
The program typically aims for its clients to lose anywhere between 20 to 40 pounds and keep it off permanently.
It starts with a consultation and also a DNA test that will help set the stage for your own diet program that is personalized for you and the results you desire.
How Does NJ Diet Work?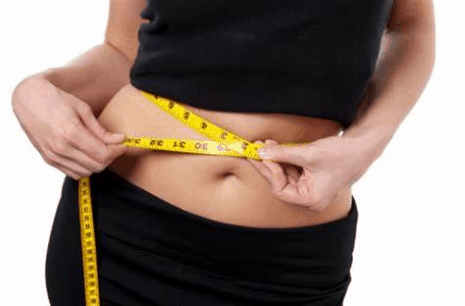 NJ Diet is a diet program that is fully-supervised by a doctor.
This doctor will use samples such as your hair, saliva, and blood as a way to provide those with a personalized diet solution that mixes natural solutions including supplements.
This program will be fully supervised by someone who is an expert in fat loss and dieting.
The goal for the NJ Diet is by helping their clients set their health and fitness goals using this unique DNA testing.
The program is set up based on the results of this testing and can be adjusted at any given time.
During this time, you will monitor your fitness and weight loss goals while following a program that will bring you one step closer to your ideal weight.
While the website doesn't specify the program step by step, we were able to dig up some information on what NJ Diet could do for you.
As mentioned before, you take a test based on your DNA which will help determine your program that is intended for a healthier lifestyle.
They'll also measure your body fat, BMI, bone mass, body water percentage, and more.
This will be used to crunch the numbers and zero in on a plan that will work for you.
Basically, you'll have a weight loss plan that will teach you how to control your meal portions.
If you are in the New York City area or in New Jersey, you can make in-person appointments with NJ Diet so they can check up on your progress.
They will also recommend meal choices and supplements so you can lose weight fairly quickly.
The key they are trying to teach here supposedly is discipline.
Of course, with every weight loss program that you put yourself on, discipline certainly is the key.
As long as you are working out regularly, controlling your portions, and keeping track of your goals then it can work for you.
Plus, if you are not satisfied with the way things are going you can always make adjustments if and when you need to until things go right.
The thing with NJ Diet is that they claim to be able to help you make any kind of necessary adjustments to your program if and when you need it.
See Also:No, Shark Tank Did NOT Feature Some Weight Loss Pill
What are the side effects?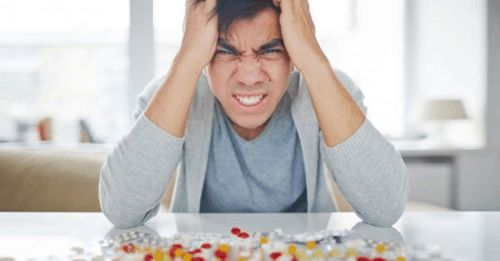 Since there is the inclusion of supplements in the NJ diet program, you can assume that there may be side effects that can occur.
NJ Diet claims that they develop supplements that you can take regularly as a way to help you lose weight.
But they do not mention what kind of ingredients they use on their website.
With little to no information present about the kind of supplements that they use, it's inconclusive as to whether or not the supplements are safe to use.
The lack of information about the side effects is quite concerning.
Keep in mind that there are some weight loss supplements out there that contain ingredients that can trigger serious side effects. (Source)
It's also important to talk to your doctor before going on a supplement regimen that is intended to help you burn fat and lose weight.
Where is NJ Diet Available?
As mentioned earlier, NJ Diet has consultations both in-person and online.
The in-person consults are open to those who reside in the New York City area (and nearby communities) and most of the state of New Jersey.
However, there are online consultations that are available for nationwide clients and for those in the in-site consultation area.
You can book a consultation online via their website.
According to its website, the original price is $99 for a consultation.
However, they said that those who register their consultation on their website will pay $27 instead.
While the discount seems convenient, it makes us wonder how much the consultation is if you book it offline.
It's unclear if this is a short-term promotion or if it's a permanent discount for those interested in joining the program.
The NJ Diet has offices in New York, New Jersey, and Connecticut.
You can schedule a consultation on their website and select the office that is closest to you.
Conclusion — Is NJ Diet Worth It?
While there is little to no information about NJ diet, there appears to be testimonials claiming that it has worked from them.Most of them are from real people according to the Yelp reviews.
However, the lack of information due to no detailed reviews being found on the site may be a turn off for prospective clients.
While we cannot recommend NJ Diet, we also cannot say for certain if it's a diet program to steer clear from.
In other words, if the NJ Diet is something that is right for you, approach it at your own risk.
If you are unsure about what diet program is best for you, you can ask your doctor so they can make some suggestions about how you can go about burning fat so you can lose the weight and live a new healthy life.
Diet programs and supplements have been getting a bad rap in the past for some issues due to unsafe supplements and practices.
But it's never a bad idea to lose weight as a way to meet your personal fitness goals.
It always comes down to which program will help you the most.
Some of them will be expensive while others will provide you with budget options.
Either way, your end goal is losing weight and living healthy and that's all that matters.
The NJ Diet may be the best solution that you can find.
Even with in-person consultations and coaching for those living in the NY/NJ/CT area, it seems like a pretty convenient option.
Top 3 Fat BurnersAffiliate Disclosure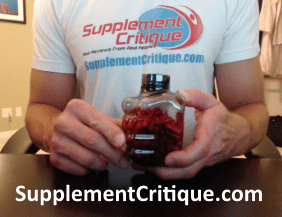 Instant Knockout is actually a new fat burning supplement I just came across, and got great results.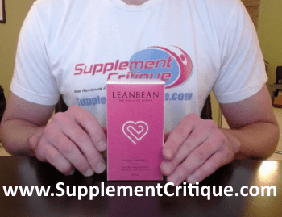 LeanBean Female Fat Burner is the BEST fat burner for women we\'ve ever tested.

Read our review here.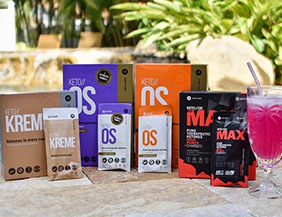 Biohacks your body into instant ketosis to burn fat instead of carbs.

Weight loss, energy, focus, anti-inflammatory, anti-aging.
Ask A Question
User Questions and Answers
No Questions Have Been Answered For This Article.