Powerect Cream Review
By:
Rob Miller
Fact Checked On: 2-25-2021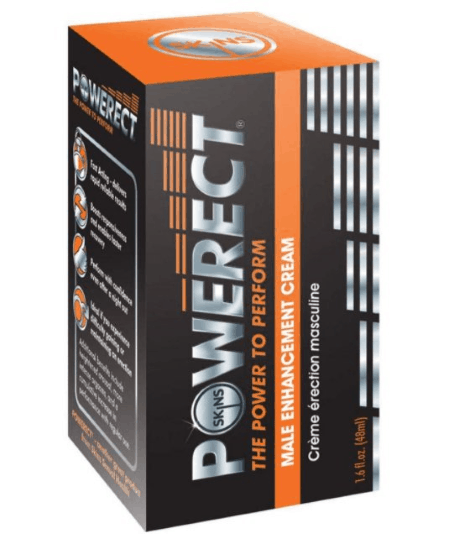 When you want results, you want to invest in something the first time rather than waste money and resources with trial and error.
Choosing a cream that can boost your enhancement may seem embarrassing and hard to discern.
But by taking the time to do a little research, you can save yourself time and money.
Let's go through this product, bit by bit, to see if it will work for you and what the overall benefits might be!
Related Article– Bluewchew vs. Roman vs. Hims: Which One Is Best?
What is Powerect Cream?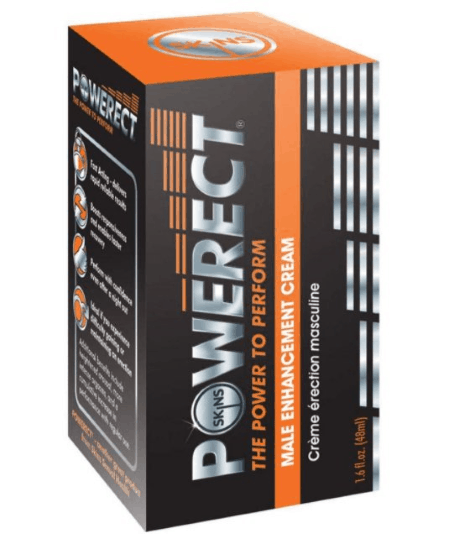 Powerect is a male enhancement cream that is currently on the market and available for purchase through online sites like Walmart and Amazon.
The overall product claims to work with your body naturally to stimulate blood flow and allow you to increase the chances of an erection.
However, this is not something you want to use if you have poor blood circulation overall on a normal basis.
This is a cream and not a gel and is applied to the shaft of the penis before you want to go any farther.
For many people using the product, there wasn't much of a noticeable change, mostly just a slight warming effect over the area that was spread with the cream.
The overall effect is a bit lacking and there's little information on the product itself that says whether it's safe to be inside of anyone else's body.
This leaves you basically in your own hands!
Also, to keep up the effect, the cream has to be applied multiple times make it difficult to wear a condom effectively.
For the most part, this cream functions as a warming gel rather than a strict male enhancement product.
All-natural and budget-friendly give you the benefit of an added boost without taking tons of money out of your pocket.
Powerect Cream Ingredients and effectiveness
One of the biggest benefits of this product is that it does act quickly.
As opposed to pills or drinks, this cream works on contact so you'll feel the benefits right away, in the heat of the moment.
Within this product are several key ingredients that work for anyone struggling to perform.
L-Arginine is one of the main ingredients and is an amino acid that converts itself inside the body into nitric oxide that opens up blood vessels allowing for better blood flow. (Source)
The use of L-Arginine opens up the blood vessels within the penis and allows more blood to be collected there resulting in a more powerful erection.
Another ingredient that works in this product as well as other male enhancement products is Ginseng Extract. (Source)
Ginseng has been used for improving overall health and wellness for thousands of years and is included in the ingredient list to help fend off erectile dysfunction.
Aloe Vera extract is included in the ingredient list and helps prompt blood flow much like the use of L-Arginine which leads to a more powerful erection that lasts longer. (Source)
Muira Puama has long been used to help increase sexual desire in healthy people and is included among the list of ingredients for Powerect.
While it's included and has been cited anecdotally to help improve sexual desire, no scientific studies are showing that it's been effective. (Source)
Pomegranate extract is known to have antioxidant effects as well as help slow the progression of atherosclerosis and open up arteries.
It's included in the list of ingredients due to its effects on the opening of arteries and blood vessels of which there are many in the penis. (Source)
Catuaba is an herb that helps with sexual arousal and performance and while again, it's been anecdotally shown to help with performance, no scientific studies are proving its effectiveness.
This herb is a stimulant and contributes to the warming sensation experienced when anyone uses Powerect. (Source)
While some ingredients in this list directly activate sexual arousal, most like Rosemary extract continue the work started by increasing blood flow to the region. (Source)
Last on the list of key ingredients is Maca root, an ancient herb that has long claimed to help with fertility and increase in libido in both men and women. (Source)
Each of these ingredients works together to stimulate blood flow to the region and helps to achieve and maintain an erection.
One of these ingredients alone most likely won't help as much but by working together they can create a successful outcome for the users.
Unlike pills or drinks, this product remains all-natural and can be applied as often as necessary to maintain the effects.
Related Article– Ultimate Mojo Review: Does It Really Work?
Powerect Cream Reviews
To get a sense of what people are saying about Powerect Cream, we took to Google and ran a few searches.
Looking at Walmart.com, it appears that the vast majority of reviewers claim that it does absolutely nothing.
Here's a snapshot of some of those reviews: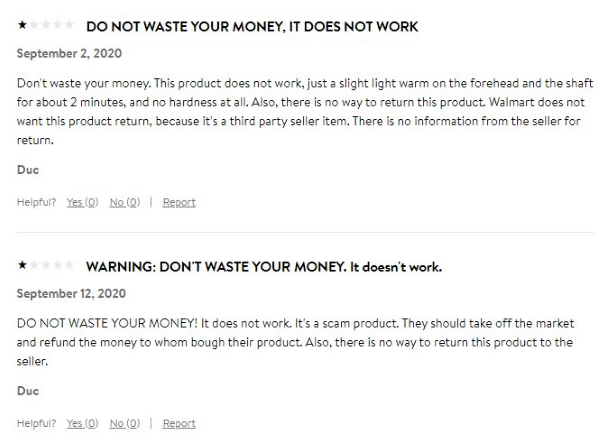 Statements like 'Don't waste your money' and 'It's a scam product' seem to be the consensus.
With that said, there are literally only 2 reviews on Walmart.
Amazon, on the other hand, had a wealth of other reviews for Powerect.
With an average rating of 3.6 out of 5 stars, most of the reviews paint a slightly better picture overall.
For example, multiple consumers mentioned that it works well for both you and your partners pleasure.

Others liked the fact that it worked very quickly, and was easy to use.
With that said, just like with the reviews on Walmart.com, there were plenty of 1 and 2 star reviews.
The same sentiments are echoed, with some saying that Powerect simply doesn't work, and that it's a waste of money.
Side effects
The two main ingredients in Powerect, L-Arginine, and ginseng, have definite benefits when it comes to helping create the desirous effect and mood.
There can be some downsides to these ingredients and some side effects for anyone using products containing them.
L-Arginine's side effects have been known to cause an allergic response or worsen cold sores or genital herpes when applied topically as in the case of Powerect. (Source)
Ginseng has few side effects but using it topically as in the case of Powerect, can give you trouble sleeping or increase your blood pressure. (Source)
For most people, the use of these ingredients, especially in a topical cream won't cause much for side effects but for a few rare individuals, it can cause bigger issues.
Make sure to do your research to ensure that the use of this topical cream won't interact with any other medications you may be taking.
The important thing to remember about Powerect is that it's intended to work with your body's natural functions.
It won't give you something from anything but rather enhances the feelings and sensitivity that have already been aroused.
Conclusion
As far as male enhancement products go, this one is mild in its effects.
This cream utilizes all-natural ingredients that work with and adapt to your body's natural processes and rhythms to help you maintain an erection.
Because it uses all-natural ingredients, one of the bright points of this product is that it can continue being used whenever necessary.
The effects are also felt almost immediately unlike the delayed effect that pills or drinks may have.
While the effects are mild, the help and enhancement are immediate and can be reapplied as often as needed.
Judging by the reviews, it really seems like Powerect Cream is hit or miss.
It might work great, might work subtlety, or might not work at all.
With that said, if you're looking for a cheap male enhancement product, this one works decently, is budget-friendly, and starts working almost immediately.
Top 3 Male EnhancementAffiliate Disclosure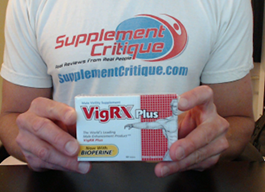 Out of the 100+ male enhancement products Ive tried, Vigrx Plus was the best.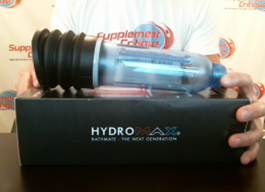 The Bathmate is a proven water-based vacuum pump that can help dramatically increase your size.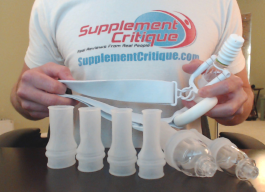 Phallosan Forte is a GREAT option for those looking to grow both length AND girth, permanently.
Honorable Mention/Inexpensive Alternative:Magnum Rings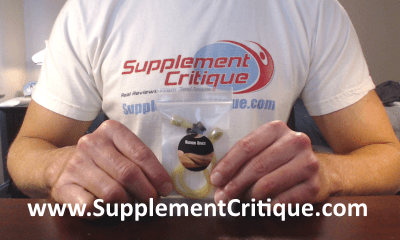 Magnum Rings are a VERY affordable option to getting both girth and length gains, at a fraction of the price of the Bathmate or Phallosan Forte.
Click Here to see our full Magnum Rings review.
Ask A Question
User Questions and Answers
No Questions Have Been Answered For This Article.