Trans4orm Fat Burner Review
By:
Rob Miller
Fact Checked On: 2-25-2021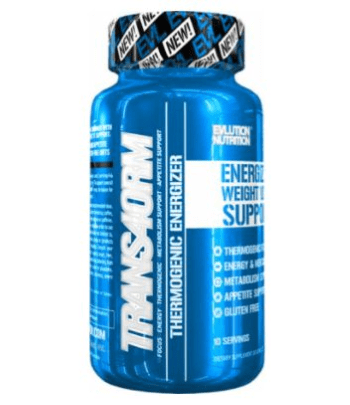 There are millions of products on the market that claim burn fat fast and keep it off for the long-term.
Finding one that works for you and your body can feel like searching for a needle in a haystack where each successive search leaves you with less money and no closer to your goal weight.
Trans4orm Fat Burner works a bit differently than your typical weight loss supplement but does it work enough to help you hit those target weights?
We'll go through the way Trans4orm works, if it works, as well as the pros and cons of this product so you can make a safe, well-informed decision.
One of the key things to remember is that most supplements like Trans4orm are not certified by the FDA.
Their ingredients may be all-natural or approved but the supplements themselves are often untested by a wider scientific study.
Before you embark on taking supplements regularly, it's a good idea to consult with your doctor to make sure that the ingredients won't interact poorly with any medication you may be taking, or harm your overall health.
Let's get to all of the good stuff!
Related Article– Powher Cut Fat Burner Review: Is it Legit?
How does it work?
This product is designed to work with your body to help you shed fat and build lean muscle as you exercise and eat right.
To start, let's take a quick look at the label: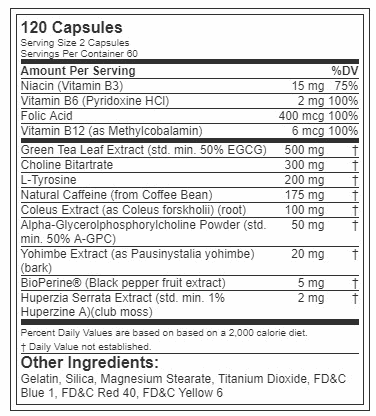 The ingredients work together to deliver faster metabolism, help control your appetite, and give you the energy to get through a workout with ease.
By relying on natural ingredients to create a thermogenic energizer, Trans4orm helps supplement your weight loss regimen to get you to your goal weight faster and safer.
Three main ingredients work together to make Trans4orm work.
Green Tea Extract includes compounds called catchins that help to produce the thermogenic effects that burn fat and build muscle.
Green Coffee Bean provides you with caffeine that helps you burn fat and boosts your metabolism so you can work out longer and stronger.
It also keeps you loaded up with antioxidants and chlorogenic acid that helps your body handle blood sugar more efficiently.
Coleus Extract gives your body Forskolin which works with the caffeine present from the green coffee bean to accelerate the fat burning that happens when you work out.
Other ingredients work alongside these three to create a complete supplement that helps burn fat and boosts your metabolism in no time.
Yohimbe works alongside the natural caffeine to help increase your energy which in turn lets you burn fat faster.
The B-vitamin complex has B3, B6, B12, and Folic Acid included and aids in energy production which in turn allows your body to burn more calories and fat.
In addition to aiding in energy production, the B-vitamin complex also helps with cellular energy production, working from the ground floor up to help burn that stubborn fat.
L-Tyrosine is an amino acid that once again helps support your metabolism and boosts your mood and reducing fatigue caused by cutting calories.
Hitting your goal weight is as much a mental struggle as a physical one and Trans4orm has plenty of ingredients that help you stay focused on everyday activities and at the gym.
Huperzia Serrata Extract keeps you focused and concentrating while at the gym and during normal activities.
Being able to focus on your workout routine is a huge step forward as no supplement can do the job alone; only through diet and exercise as well as some additional supplements can you hit your goal weight with ease.
Choline Bitartrate develops the neurotransmitters that give you enhanced mental focus throughout the day.
Altogether, these ingredients work together to deliver a powerful performance for anyone wanting to boost their traditional workout routine.
Supplements like Trans4orm are meant to come alongside you, your diet, and your exercise routine and can't do the heavy lifting on their own.
Trans4form Fat Burner Side effects
To have a full picture of how a supplement will work with your system, you want to know the good and the bad, the benefits, and the side effects.
Green tea extract has been known to cause some upset stomachs and constipation but for the most part, is a safe and effective natural ingredient. (Source)
If used or consumed in extremely high doses, like more than 8 cups a day, effects have been known to be more severe but mild use like in Trans4orm has been greatly beneficial.
Green coffee beans are one of the hot new health trends and when used in supplements like Trans4orm have been known to offer great benefits.
The greatest side effects of the green coffee extract are the same ones that affect anyone who consumes caffeine regularly: insomnia, nervousness, or restlessness. (Source)
The amount of caffeine in green coffee is less than that of regular coffee so if you're worried about overdosing on caffeine, it's a small amount that doesn't affect most users adversely.
Coleus extract has been deemed relatively safe when taken in appropriate doses like in supplements similar to Trans4orm.
If taken in much larger doses, it can cause diarrhea, loose stools, and other side effects. (Source)
Yohimbe has a few more issues than other ingredients on the list for Trans4orm.
In North America, Yohimbe is considered a prescription drug and can cause serious side effects like rapid heartbeat, kidney failure, seizures, and heart attack. (Source)
While it's a small dose and a lesser-used ingredient in Trans4orm, it's best to be aware that this can cause more serious side effects in anyone taking it by mouth and in supplement form.
L-Tyrosine is safe for almost anyone and has only mild side effects like nausea, headache, fatigue, and heartburn when taken for a longer period. (Source)
Huperzia Serrata extract is typically deemed safe if taken for less than 6 months.
Side effects can include nausea, diarrhea, high blood pressure, dizziness, and a slowed heart rate. (Source)
As in everything, taking Choline Bitartrate in high doses can result in severe side effects like sweating, a fishy body odor, diarrhea, and vomiting. (Source)
Inappropriate doses, Choline Bitartrate is safe and can be beneficial to anyone using it!
Related Article– Chrissy Metz Weight Loss Scam Revealed
How To Use Trans4orm
Using the Trans4orm supplement is simple: take 1 serving in the morning on an empty stomach and another serving 4-6 hours later in the afternoon.
Keep your serving intake to two for any 24 hours and throughout the day, drink 8 glasses of water.
Trans4orm can be taken for up to 8 weeks and then should be discontinued for a minimum of 4 weeks to keep any unwanted side effects to a minimum.
Conclusion
All supplements boast that they do the best in the world at busting up stubborn fat and giving you plenty of energy to get through the day.
Trans4orm has some crucial ingredients that may make it more effective for some users and help give you the energy to hit the gym and stay focused while you're there.
Just like any supplement, some ingredients may cause more harm than good if taken in too high doses over a long period.
And any supplement should come alongside a regimen of diet and exercise and not be considered a fix-all for weight loss problems.
Altogether, Trans4orm will keep you focused while at the gym and help you maintain your energy to work hard during your exercise routine.
Using this product as a stand-alone weight loss fixer won't help you hit your goal weight.
But by adding this supplement to your routine, you can get to your goal faster!
Top 3 Fat BurnersAffiliate Disclosure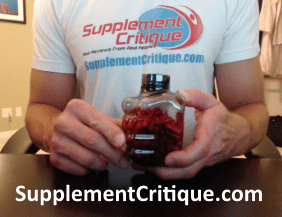 Instant Knockout is actually a new fat burning supplement I just came across, and got great results.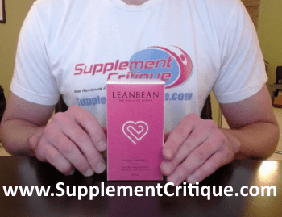 LeanBean Female Fat Burner is the BEST fat burner for women we\'ve ever tested.

Read our review here.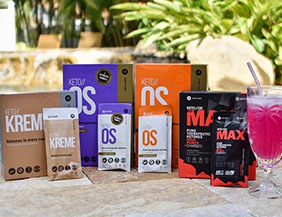 Biohacks your body into instant ketosis to burn fat instead of carbs.

Weight loss, energy, focus, anti-inflammatory, anti-aging.
Ask A Question
User Questions and Answers
No Questions Have Been Answered For This Article.