NootropX Review – Should You Use It?
By:
Rob Miller
Fact Checked On: 11-2-2016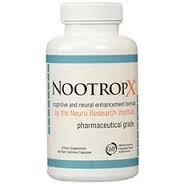 Contents
Benefits
Who Makes it
Formula
Where to Buy
Reviews
Pros and Cons
Conclusion
User Reviews
If you've been around any college campuses lately, you know about Adderall.
If you haven't been around any college campuses lately, ask someone who has, and they'll tell you.
Adderall is the most commonly prescribed drug prescribed to treat ADD/ADHD.
As is often the case with prescription drugs, it didn't take long for perfectly healthy people to realize that they could benefit from it too.
What Adderall does is increase your attention, sharpen your focus, and keep you motivated and energized to complete tasks and achieve goals.
And ever since these benefits were discovered, supplement companies have been trying to create a similar effect.
That's where NootropX comes in. It belongs to the category of supplements called nootropics or brain boosters that tries to give ordinary people access to the kinds of benefits a cognitive enhancement formula can give.
NootropX Benefits
NootropX calls itself a highly potent cognitive focus enhancer that's been scientifically formulated by a crack team of researches.
If it works like they say, it:
Increases your capacity to focus on the task at hand.
Improves your ability to concentrate.
Provides energy and alertness.
Boosts your short and long term memories.
Enhances your clarity of thought.
Who Makes NootropX?
NootropX is made by a company called Neuro Research Institute.It's sounds very official to be sure, but don't let the name fool you.
We were unable to find any information at all about this company or organization.
There's no website.
There are no published papers. They sell one other product (called TranquiliX) that also doesn't have a website.
If they were anywhere near as legitimate as they're trying to sound, we'd be able to find out very easily who they are, where they're located, and what their primary business entails.
Since we cannot find that information, we're left to speculate that they're probably not what they want you to think they are.
So that changes a little bit the way we're going to look at and discuss NootropX going forward.
We no longer view it as a potential scientific breakthrough.
Now, we're more concerned with figuring out whether of not NootropX works and if so, how well.

The NootropX Formula
NootropX has recently undergone a re-formulation.The stated reason is that they wanted to eliminate the possibility of negative side effects, but they don't indicate what those side effects were.
I looked around, did some investigative research, and it looks like the old formula may have contained an ingredient called Yohimbe.
This stuff is a pretty powerful central nervous system stimulant that works really well for people who can tolerate it, but comes with some pretty nasty side effects for those who can't.
Some guys get sweaty, get jitters, and start to feel like their heart is racing.
Other guys get pretty bad headaches.
It can be even worse in some cases, including dangerous drops in blood pressure, especially when combined with certain medications.
Yohimbe is present in a lot of supplements, but the FDA actually warns against using it because of its potential dangers.

In any case, there is no Yohimbe in today's formula, so if that is what was causing side effects, that problem has been solved.
The current NootropX formula starts with a hefty dose of Vitamin B12 (400 mcg which is 6667% of your daily recommended requirement).
Vitamin B12 is capable of giving you a steady and sustained energy boost, unlike caffeine which can cause a spike followed by a crash.
The rest of the formula is contained in the 1465 gram Proprietary NootropX Blend.
It includes:
Bacopa Monniera which is a plant native to India that has been traditionally used in Ayurvedic medicine for a host of problems, especially those dealing with anxiety and intellect.
L-Theanine which has a relaxing effect, and works especially well to take the edge off of the caffeine jitters
Korean Ginseng which provides energy and stamina.
Guarana Caffeine which gives you a boost of energy, and also increases alertness and focus.
Ginkgo Biloba which increases the flow of blood to the brain for more oxygen and nutrient delivery, leading to better overall functioning.
Rhodiola Rosea which can fight against both fatigue and anxiety.
Vinpocetine which has shown some promise for slowing down cognitive decline from Alzheimers Disease and Age Related Dimentia.
Huperzine Serrata which can improve memory and thinking by increasing the neurotransmitter acetylcholine in the brain, used for making connections.
DMAE Bitartrate which can protect neurons from deterioration caused by oxidation.
Theacrine which improves mood and increases focus.
Choline Bitartrate which provides the precursor choline for the formation of acetylcholine, which you need to function at full cognitive capacity.
Alpha Lipoic Acid which is a fatty acid that improves mental energy as will as overall cognitive functioning.
Phosphatidylserine which is an amino acid derivative found naturally in the brain, and is also present in
foods, like fish oil.

It's is believed to have the ability to prevent cognitive decline due to aging.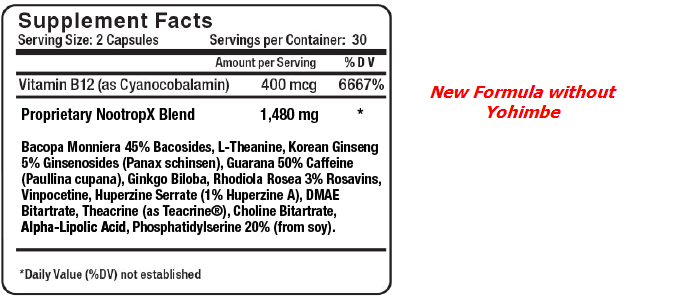 It's a solid ingredient list, but there is one glaring problem – all the ingredients are packed together into one proprietary blend, so it's impossible to know what kinds of doses of each are actually used.
With such a long list, my suspicion is there probably isn't enough of each to make much of a difference.
Take the caffeine content for instance – it's got basically 50 mg of caffeine, which is less than a cup of coffee, so while it's true it won't give most people jitters, it probably won't give most people much energy either.
That information came directly from the NootropXpeople in the form of an answered question on Amazon.com.
Since there is no company or product website, it's a good place to get some of the additional information you want about the product.

Where to Buy NootropX
NootropX doesn't have an official website, and is currently only sold at Amazon.com.
Most supplements like this one have a website where you can find the information you need regarding ingredients, how they work, and where you can place your order, especially when we're talking about a product that's not available in stores either.
I'm not sure why they chose to market it this way, but the word seems to be getting out so I guess it must be working.
If you're interested, you can order a 60-count bottle which is a one month supply for $39.99, which is definitely on the low end of the range for nootropic supplements.
There is a stated money back guarantee, but I haven't seen any feedback from anyone who's tried to use it yet.

NootropX Reviews from Customers
One great thing about products sold on Amazon is that you get access to a lot of customer feedback.
You do have to be careful though.
Some of the reviews you'll see there aren't completely authentic.
Companies will pay people to leave positive reviews so they can build up their ranking.
It's tough to tell a real review from a fake one, but there are some tell-tale signs.
If a review is marked as "Verified Purchase" then you know the reviewer at least bought the product.
If it's not specified, then the user did not buy the product, at least not through Amazon.
You can also look at whether or not the reviewer has other Amazon reviews or if this is the only product they've discussed.
These fake reviewers usually use email aliases, so if this is their only review, you might have reason to be a little suspicious.
Of course, none of this is definitive.
Sometimes a fake review looks real and vice versa.
It's just good to know the possibilities.
You can read more about it in my article:How to Spot a Fake Supplement Review on Amazon
With all that said, out of the 147 NootropX reviews currently listed on Amazon.com, fully half of them were given 5 stars.
On the other hand, 14% gave 1 star, which is pretty significant.
Since it's usually the 5 star ones that are faked, you definitely don't want to dismiss the 1 star reviews.
The positive NootropX reviews mostly pretty much say it helps them focus and get things done:
"While it might be all mental, this does really seem to help focus and stay on target during studying.
I read other reviews about taking it on an empty stomach so I do.
It kicks in within 30 minutes and lasts about 2-4 hours.
I was taking 2 pills every time I needed a hardcore study session."
And
"I am taking this capsules from past months and the best part is it works within an hour after taking this,
I felt more more alert and more attentive to my surroundings.
The greatest part was that I was able to finish my work in half the time!
I would definitely recommend this product to all of my know people and my office mates."
The negatives fall into two distinct categories: those that say it just didn't work and those that say it caused unwanted side effects.
Here's an example of each:
"This is perhaps the most ineffective product I have ever tried, I decided to try this product on the strength of a review posted here, This product had zero effect on me, There was a slight stimulating effect that I suspect was due to the caffeine, but I did not experience any improvement in mental focus, memory, or concentration".
And
"This is a terrible product, I took ONE capsule, can't imagine taking up to 4 as suggested, made me have a severe headache, nausea, heart raced, and really jittery – Lasted the whole day".
They don't indicate when the formula changed, but it would be interesting to know if the negative reviews that referred to side effects came before the ingredient change and the ones that talk about no effect at all came after the change.
This is just speculation, but it wouldn't be too far-fetched.

NootropX Pros and Cons
Advantages of NootropX
The ingredients are all natural.
The company seems to have responded to the problem of side effects by changing up the formula and taking out the Yohimbe.
It's affordable.
There are plenty of positive reviews on Amazon.com.
Disadvantages of NootropX
There's no information available about the manufacturer.
There is no official website, which makes it difficult to find reliable and complete information.
There are plenty of negative reviews from customers who say it doesn't work and that it causes side effects.
The proprietary blend doesn't give enough information on whether or not the
Conclusion
With the recent explosion of nootropic brain boosting supplements onto the market, it's easy to get excited about the first one you see.
Since it's sold on Amazon, this might be the case for NootropX.
But I would suggest going in a different direction – toward something more proven and more solid.
You gotta wonder about a company that doesn't have a website in 2016. Add that to the long list of ingredients in the proprietary blend, and the many negative reviews, and NootropX doesn't look like your best choice.

Have You Used NootropX?
Leave Your Review Below!
Top 3 NootropicsAffiliate Disclosure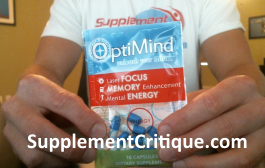 Optimind is the closest thing to Aderall that Ive tested, and Ive tested ALOT of Nootropics.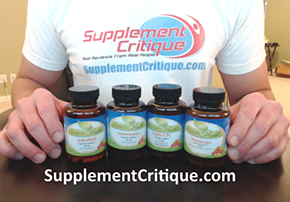 The Nootropics All Star Pack is a GREAT combo of supplements that will improve focus, concentration, and mood.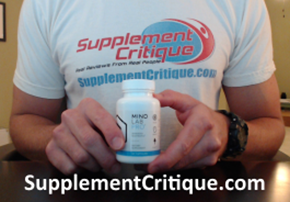 Mind Lab Pro takes a longer, but equally as effective, approach to increasing focus.
Want To See What Supplements
Work Like Adderall?

Click Here To Find Out!
Ask A Question
User Questions and Answers
No Questions Have Been Answered For This Article.