Nuclear NO Supplement Review – Does It Really Work?
By:
Rob Miller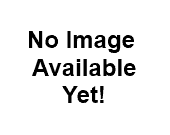 If you're determined to get big, ripped, toned, or all of the above in the gym, you may need a little help. Most serious bodybuilders take supplements to help them achieve their goals, and a lot of regular guys just wanting to look and feel good too. Which supplement to take, now that's the million dollar question.
Nuclear NO belongs to the pre-workout supplement category. It amps you up a bit and gets your blood going so you've got more energy at the outset, better strength for each lift, and more endurance so you can go farther and get bigger.
Nuclear NO is pretty new to the market so there's not a lot of information out there yet. We looked at a couple of links that were supposed to take us to the official website where we could find out more, but the links went nowhere. Obviously, not a good thing. And being so new, reviews are scarce as well.
Nuclear NO Ingredients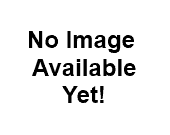 Speaking of scarce, the formula for Nuclear NOis apparently currently a secret. The list is nowhere to be found. But knowing that it's a pre-workout supplement and judging from the name, we've got a pretty good idea of some of the formula basics. Generally speaking, pre-workouts have a nitric oxide component and an energy component. Nitric Oxide is probably boosted by something like L-Arginine which is an amino acid building block for NO. Energy is probably taken care of by a mild stimulant like caffeine.
How Nuclear NO Works
When you increase the amount of nitric oxide in your body, your blood vessels relax and open up, allowing more blood to flow through more freely. This helps workouts by delivering more nutrients and oxygen to your muscles to nourish and replenish them as you work out. Muscles are stronger, they work harder, and they repair themselves more quickly.
Where to Buy Nuclear NO
At this time, the only way to get your hands on Nuclear NO is to accept their free trial offer. Wait, not so fast. An bit of explanation is in order. When you sign up, your credit card is only charged about $5 for shipping and handling, and they send you a month's supply. If you do nothing, in a few weeks, your credit card will be charged $87.90 for the product you received, and you'll be enrolled in an automatic shipping program, for which you'll be charged $87.90 a month.
Benefits of Nuclear NO
Drawbacks of Nuclear NO
No ingredients list is provided.
It's expensive.
We found no credible Nuclear NO reviews from customers.
The free trial offer is confusing and may easily lead to you paying for something you don't want, repeatedly month after month.
The Final Word
The bodybuilding supplement market is wide and deep. There are so many real, legitimate products out there that you definitely don't have to settle for some cheap marketing ploy put out there by a company only interested in separating you from your money. Our recommendation is to leave Nuclear NO alone.
Have You Used Nuclear NO Supplement? Leave Your Review Below!
Top 3 Pre WorkoutAffiliate Disclosure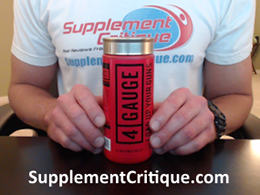 4 Gauge is a brand new pre workout that kicks in FAST and will rev up your workouts.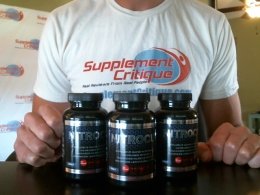 Nitrocut is a VERY effective pre workout supplement for a variety of reasons, see why here.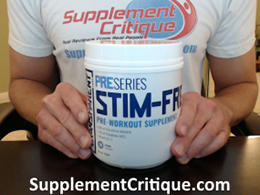 If you're looking for a stim-free pre workout, add Transparent stim-free to your list!
User Reviews

1.2 out of 5 Stars (6 Reviews)
Have you used this supplement?
By
Nick McNeil

,
Aug 3, 2013
I actually went through with a month of taking this product. All I can say is, don't do it. I have had zero improvement on any level. Absolutely nothing has happened since I started taking this product.

Was this review helpful to you?

---
I tried it too. Sad to say, it's a scam. Don't buy ths one. The product is not good.

Was this review helpful to you?

---
By
David Charles Walker

,
Aug 19, 2013
This is very much a scam. They claim that in the small print, the buyer of the "Free Trial" has also agreed to being enrolled into an ongoing shipment program. I never saw that, and I'll bet most other "suckers" who fell for this didn't either. Today, I received an email of a Shipment Notification. I called the company and told them I didn't order anything beyond the Free Trial. Forget it. They won't even listen to you. They've got your CC number and are determined to screw the customer. AVOID THIS ONE.

Was this review helpful to you?

---
By
David Charles Walker

,
Aug 21, 2013
After an interminable hold, I finally got a rep on the phone. He was really pushy: "You signed that you accepted the terms, and in there it clearly stated that you would be entering a renewing subscription if you didn't cancel before a certain date." I don't recall seeing any such thing. "Well, you agreed to it." I don't even know how much the shipment you have sent costs. "It states in that same place that it will be $87." WHAT?!!! I don't want it. "Well, I'm sorry you feel that way, but you're getting it." This is a scam. You're trying to rip off the customers who missed the fine print. "I'm sorry you feel that way..." etc., etc., etc.

Eventually, after holding my line even though he kept interrupting me, I did get him to cancel any further shipments beyond the one that it being sent now.I forgot to ask if I could return it, but I doubt that will be possible. They've already charged my CC.

Was this review helpful to you?

---
Calling this a scam is an understatement. Not only do they charge you 14 days after you place the order (so about a week after you receive the product, whether or not you've tried it), but they do not respond to emails, they lie, and are rude. I called them up after I was charged for two bottles, the woman on the phone told me they would give me a full refund if I send back both bottles, which I did. They refunded the second bottle but not the first. When I called to complain they said I "convinced myself" that I was told this. They are not a legitimate company, their product is useless, and they treat their customers with extreme disrespect. Filing a fraudulant charge against them. DO NOT WASTE YOUR TIME ON THIS PRODUCT.

Was this review helpful to you?

---
Want To Really Get Ripped?

Click Here To Download My FREE "Get Ripped" Ebook!
Ask A Question
User Questions and Answers
No Questions Have Been Answered For This Article.