Optimum Nutrition HMB Review – Does It Work?
By:
Rob Miller
Fact Checked On: 3-28-2020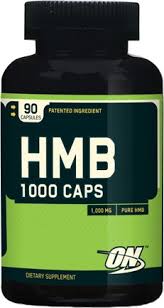 Optimum Nutrition HMB Overview
You put in all the work at the gym and you eat all the right stuff, and you've got the results to show for it.

You take care of your body, and it shows.

Now, what are you going to do to protect and maintain what you've achieved.

Obviously, you're going to keep working out, but another thing you can do is supplement with HMB, or Hydroxy Methylbutyrate.

And if you want the proper dose, Optimum Nutrition HMB says it has it.
By supplementing with Optimum Nutrition HMB, you'll recover faster, feel better and less sore, and get more out of your workouts by being able to push yourself harder each day, knowing that your muscle is protected and safe.

Optimum Nutrition HMB is not a pre workout, so you probably would include it in a stack instead of taking it solo, but when you do, according to ON and a lot of their customers, you'll be happy you did.
It should also be noted that Optimum Nutrition is a very reputable supplement manufacturer that has been in business for quite sometime now.
Optimum Nutrition HMB Ingredients and How They Work
There is only one ingredient in Optimum Nutrition HMB, and that's HMB, or Hydoxy Methylbutyrate.

Each capsules contains 1 gram of the stuff, and the recommended dose is 1 capsule 3 times a day.

The reason for this is that 3 grams of HMB daily is the dose clinically proven to support muscle growth and strength retention.

The studies show that HMB at the proper dose (3 g per day) helps prevent the breakdown of protein in highly trained muscles, helps muscles repair after tough workouts, and supports an increase in muscle endurance.
The way it works is that HMB is a metabolite of the branched chain amino acid, L-Leucine which is already known to provide effective support for muscle recovery.
It's recommended that you take your 1 Optimum Nutrition HMB capsule 3 times a day with a meal containing protein.
Optimum Nutrition HMB Pros and Cons
Advantage of Optimum Nutrition HMB
It's based on clinically tested scientific studies showing the effectiveness of HMB for muscle protection and repair.
There are tons of favorable Optimum Nutrition HMB reviews all over the internet.
It's made by ON, a respected supplement manufacturer.
Disadvantages of Optimum Nutrition HMB
You can use Optimum Nutrition HMB alone, but it's best used in a stack which can get expensive.
Because it's usually used in a stack, lots of people have been unable to tell if it works because it's difficult to distinguish which supplement is having which effect.
Where to Buy
You can purchase Optimum Nutrition HMB online and in stores.

The 90 capsule bottle is a month's supply and costs $55 on the Optimum Nutrition website, but we found it for $30 at Bodybuilding.com.
Amazon sells a 90 cap bottle that currently retails for $37, which is a reasonable price.
Make sure you look around for your best price, which goes without saying.
Conclusion
If you have or will take your bodybuilding and workouts to the next level, try adding Optimum Nutrition HMBto your routine.A lot of guys are having great success with the stuff.
If you need something to help with recovery, this appears to be a great product for that.
Have You Used Optimum Nutrition HMB?

Leave Your Review Below!
Top 3 Body BuildingAffiliate Disclosure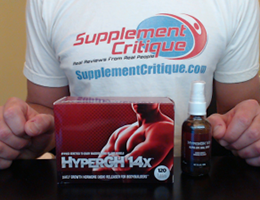 HyperGH 14X is a potent HGH releaser which works great for bodybuilding.

Read more in our review.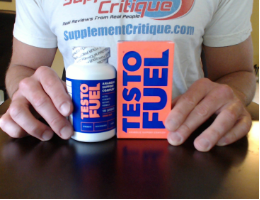 Testofuel is the most effective testosterone boosting supplement on the market that ive tested.

Read my review to learn more.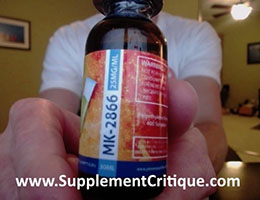 Ostarine is the poster boy for SARMS, and will promote lean muscle tissue growth dramatically.
Ask A Question
User Questions and Answers
No Questions Have Been Answered For This Article.