Performix SST V2X Review
By:
Rob Miller
Fact Checked On: 4-22-2020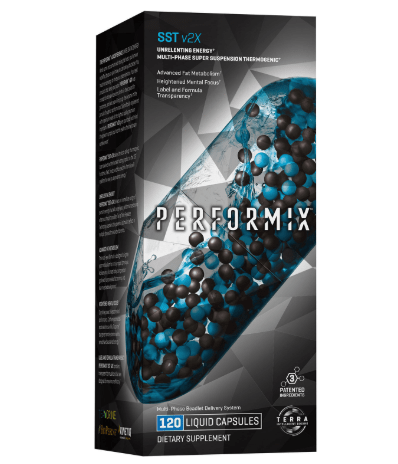 Performix SST V2X Overview
At one point we reviewed one of the more popular weight loss products on the market—Performix SST Suspension Super Thermogenic.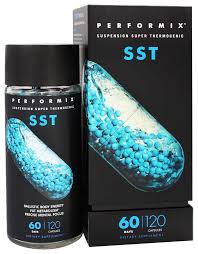 The product's makers claim it will help you burn fat, while improving energy and focus.

It's a popular option in the bodybuilding community because it helps competitors get as cut as possible, at least based on the claims surrounding the product.
Performix SST is unique in that it features something called Terra extended-release technology.

The active ingredients are released over time, theoretically.
With that being said, we were interested when we heard about a newer version of the product, Performix SST V2X.

This product takes some of the elements of the popular original supplement and builds on them, but there are differences as well.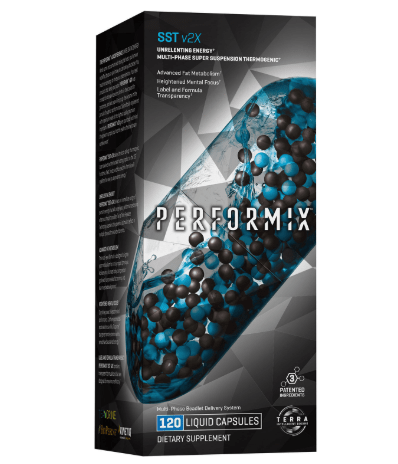 So what's to know, and is Performix SSST V2X living up to the hype of its predecessor?
What Is Performix SST V2X?
Performix SST V2X is a new take on the original Performix thermogenic.

It's described as a formula that will dramatically boost energy.

The objective of this product, based on the ingredient formulation, is to promote thermogenesis and stimulate the burning of calories, along with giving you more energy.
Instructions for Performix SST V2X indicate it should be used along with a healthy diet, and regular exercise.
The reported Performix SST V2X benefits include:
Terra Time-Release Technology is designed to continue the stimulant effects of this supplement throughout multiple phases, ensuring ongoing benefits.
The product aims to boost the metabolism of users to help burn fat and lead to the development of lean muscle.
Performix SST V2X may help improve cognition and alertness because of certain ingredients like caffeine and Teacrine.

The goal is an increase in energy in a smooth, sustained way.
Some of the main, active ingredients in Performix SST V2X include:
Caffeine Anhydrous
P-Synephrine
Yohimbine HCL
BioPerine Black Pepper Extract
Medium Chain Triglycerides
Safflower Extract
D-Limonene
Here's a snapshot of the label: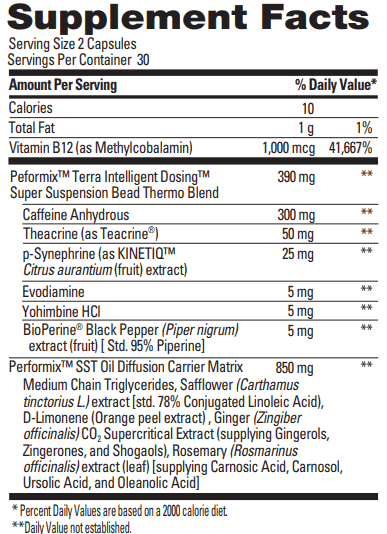 Performix SST V2X Works In 4 Phases:
Phase 1
Caffeine provides mental stimulation, and physical stimulation as well.

This ingredient can help prevent fatigue and ensure that the user continues to work out with plenty of energy.

Mental clarity and focus can be improved during phase 2 as well.
Phase 2
There is a release of the p-Synephrine, which is also referred to as bitter orange.

Bitter orange is like a less powerful version of the diet drug ephedrine.

P-Synephrine is supposed to help boost energy and metabolism, and improve weight loss.
Phase 3
Ingredients including yohimbine and Bioperine are activated.

These ingredients can help improve aerobic performance.

BioPerine is often included in supplements as a way to help other ingredients be more readily absorbed in the body.
Phase 4
The proprietary oil blend found in Performix SST V2X are supposed to start taking effect.

Medium chain triglycerides, safflower extract, and d-limonene are all types of oils that are used in this product, and they may help burn fat.
On the ingredients label for Performix SST V2X, the last three ingredients listed above that are the oils are described as the "Performix SST Oil Diffusion Carrier Mix."
All of the active ingredients are encased in a special shell, which is how they're released over time.
The appeal of extended release supplements is that you get a more subtle yet longer acting flow of the active ingredients into your body and bloodstream throughout the day.
What Do the Reviews Say About Performix SST V2X?
Much like the previous Performix version, reviews tend to be polarized for this product.

People tend to say it's great, or they didn't like it at all.
Reviews on the official Performix Website
On the Performix website, some users say it's a great product and the best of the SST thermogenics. However, they also correctly point out that you need to also watch your diet and exercise if you want to see the best results.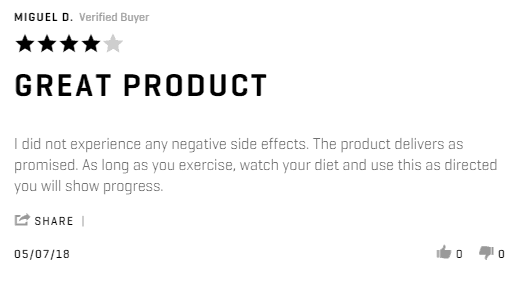 Another user on the Performix website pointed out that they have followed instructions, and they haven't had any positive benefits.

They report having adverse side effects, however.

These, according to this reviewer, include feeling nauseous, jittery, unfocused and more tired than usual in the gym.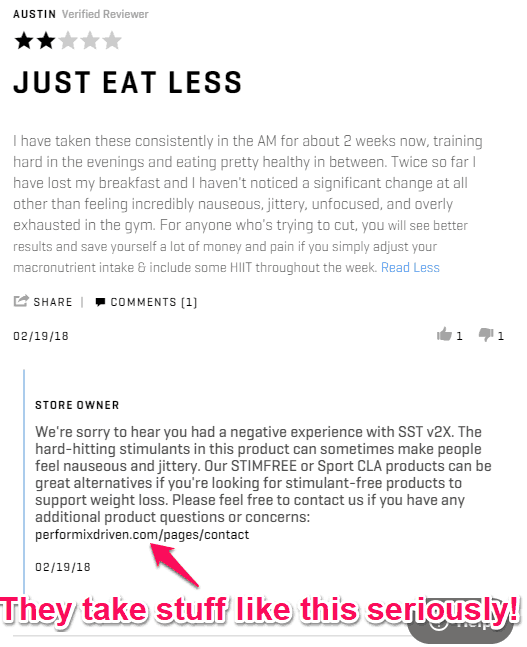 I actually applaud the makers of Performix for allowing this review to actually stay up.
I can't tell you how many companies I've reviewed that blatantly remove reviews like this in an effort to trick you into thinking their product works for everyone!
Reviews on the GNC Website
On the GNC website, Performix SST V2X has an overall rating of four out of five stars.

Many of the reviewers had favorable and positive things to say about the product including that it worked as it said it did, and that it improved their energy.

Some buyers did say it was expensive, but that they felt it was worth it to them.
Specific things cited on the GNC site from reviewers that were positive included:
Fast weight loss
Significantly improved energy levels
Most effective energy supplement taken
Good for losing weight without having to significantly increase exercise levels
Here's a snapshot of a few of them: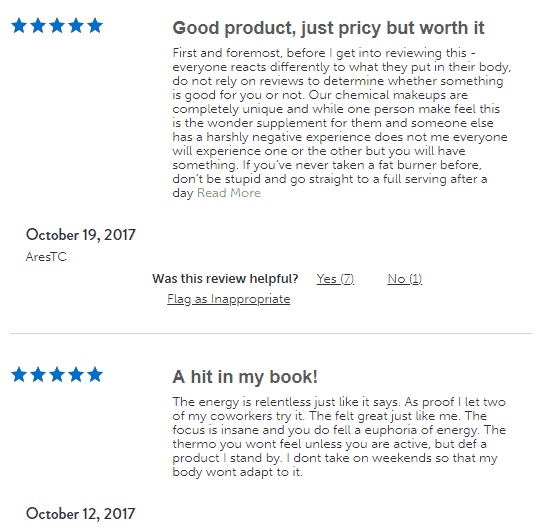 Of course, as was touched on already, this is a product where people either seem to rave it about it and think it's amazing or they hate it.
Negative things highlighted in GNC reviews include that it isn't effective, or that it creates uncomfortable side effects such as muscle spasms or severe headaches.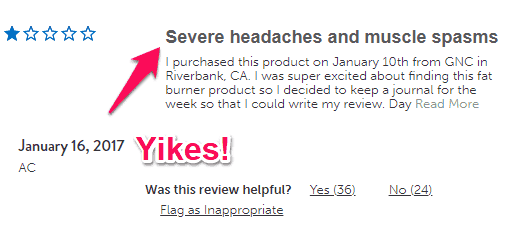 Some users do describe it as a waste of money.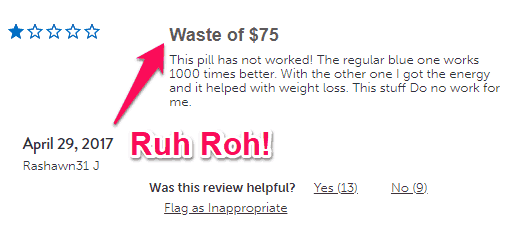 Some reviewers also said they liked the original formulation of the product better than this one.
Even for people who really like this product, the high price tag and high caffeine content is frequently cited as a drawback.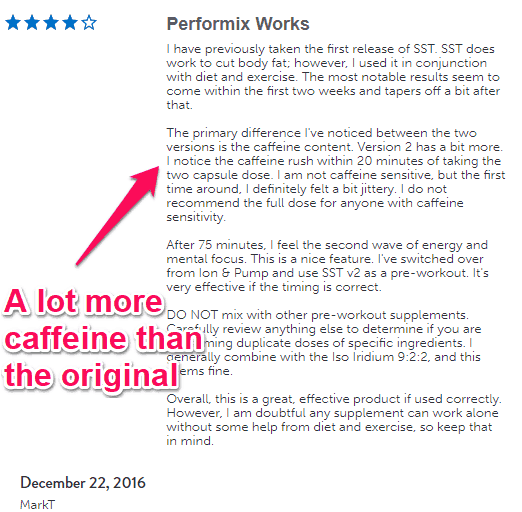 Reviews on Amazon
The breakdown of the reviews on Amazon for Performix SST V2X are pretty similar to reviews other places.
For example, it has 4 out of 5 stars on Amazon.

Around 64 percent of the reviews on Amazon are five-star.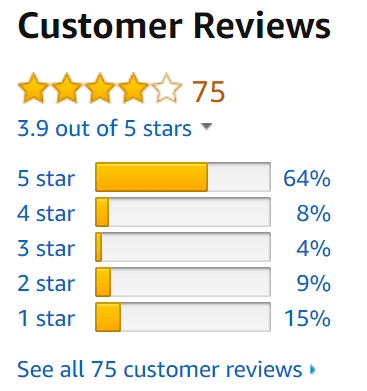 The following are some of the highlights from the five-star Amazon reviews:
The product is very effective, but some users do highlight the importance of following instructions, both for effectiveness and to prevent side effects like nausea and vomiting
Good pump at the gym along with a significant energy increase without a subsequent crash
Good for weight loss
Improves mental clarity
Now for the negative Amazon reviews:
Some users said they gained weight while using the supplement
The biggest complaint is not noticing any effects
Side effects occur, such as the nauseousness mentioned in other reviews, as well as extreme sweating
Inconsistency in the potency of tablets in a single bottle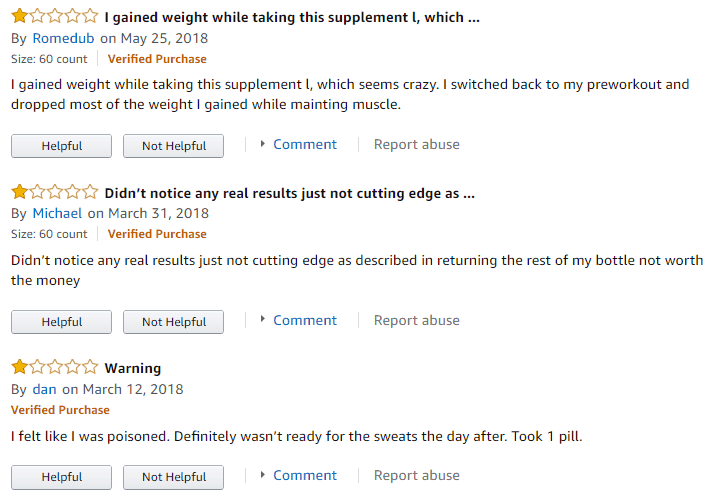 There are also YouTube reviews on the product, and one, in particular, gives a bit more of an in-depth overview of what it's like to take this product.
[youtube https://www.youtube.com/watch?v=YBWoxOOYLWk]
The reviewer says that some of the things she likes about Performix SST V2X are that it gives her an immediate rush and boost of energy, or at least within 10 minutes after taking it.
She said that she also likes it only has to be taken once a day.
Related Article: 11 Best Female Fat Burners
According to this same YouTube reviewer, the two downsides in her opinion are the fact that it's expensive, and it can cause excessive sweating.
Performix SST V2X FAQs
How Do I Take Preformix SST V2X?
According to the instructions on the product label, Performix SST V2X should be taken in the morning on an empty stomach.

The standard serving is two capsules.

However, the manufacturers recommend taking one capsule to start, to see how they react to it.
Then, if the user doesn't experience any serious or negative side effects, they can move up to two capsules, taken once a day.
Performix shouldn't be used with other caffeine-containing products or stimulants, and it shouldn't be used any sooner than six hours before someone plans to go to bed.
What Are the Differences Between Performix SST and Performix SST V2X?
The overall way that the two products work are similar to one another, but there are a few differences.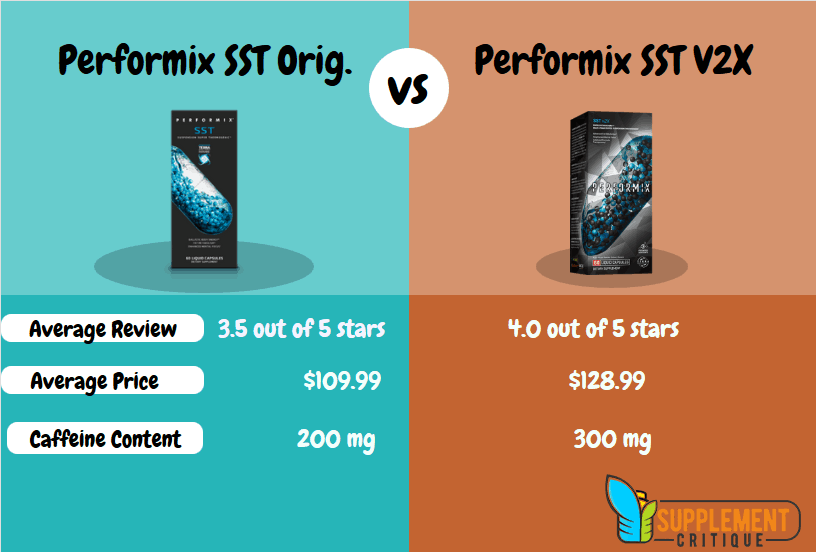 The original Performix has some different ingredients than the original version.

For example, you won't see niacin and cayenne pepper in SST V2X.

Other ingredients that are in SST and not SST V2X also include Sensoril Ashwagandha, Huperzine A, and Mucuna pruiens.
Newly added ingredients in SST V2X not in SST include something called evodiamine, the p-Synephrine, rosemary extract, and the D-limonene or orange peel extract.

For the most part, the ingredients added to the newest version of this supplement are more powerful, and there's also more caffeine.
Beyond that, the biggest ingredient difference is the fact that SST V2X has p-Synephrine, which is believed to be a powerful fat burner.
Another difference you'll see is in the price.

For 120 capsules of the original SST, the price on the manufacturer's website is $109.99 before factoring in shipping and taxes.For a 120 capsule bottle of SST V2X, the price is 128.99, before taxes and shipping.
Overall, most users agree SST V2X is a more potent product, and it has more intensity regarding the increased energy levels it delivers.
Are There Side Effects and Is It Safe?
When we talk about research related to SST V2X, we're talking about research that's been done on individual ingredients.

The specific formulation behind SST V2X isn't approved by the FDA, although this is common with dietary supplements.
If we want to look at possible side effects and safety risks, you have to simply rely on what's available for each ingredient as well as consumer reviews and reports.

For the most part, SST V2X seems to be fairly safe.
However, some side effects are possible.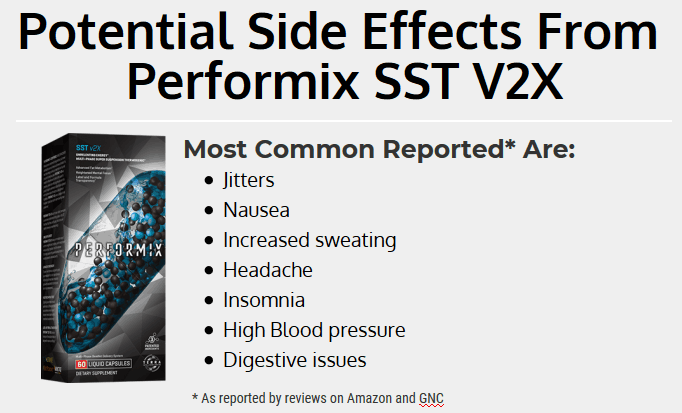 The side effects of SST V2X are pretty standard with most stimulant dietary supplements.

For example, people report feeling jittery, nauseous, or sweating more than normal.

Some people say they have side effects like a headache and sleep disturbances as well.
High blood pressure and digestive problems may occur with the use of SST V2X, especially because of the ingredient yohimbine.

Since p-Synephrine is related to ephedrine, there can serious side effects related to this ingredient also.
If you've ever had blood pressure or cardiovascular problems in the past, you might be cautious about using this supplement.
Can Women use Performix SST V2X?
There's no reason women can't use Performix SST V2X.

The manufacturers of the product do have some products geared toward men specifically, but this isn't one of them.
Can I Take Preformix SST V2X with Alcohol?
It's not recommended you mix this supplement with alcohol.

Alcohol is a depressant, while Performix is a stimulant.

Combining the two can heighten the side effects of both, and can increase the likelihood of adverse effects like nausea and vomiting, headaches, or dizziness.
Where Can You Buy Preformix SST V2X?
There are various options if you want to buy Preformix SST V2X.

You can go directly to the Performix website, where they offer the option to make a one-time purchase, or subscribe for monthly delivery and save 10 percent.

You can order either a 60-count bottle or a 120-count bottle.

On the Performix website, there is free shipping, and they have a 30-day return policy.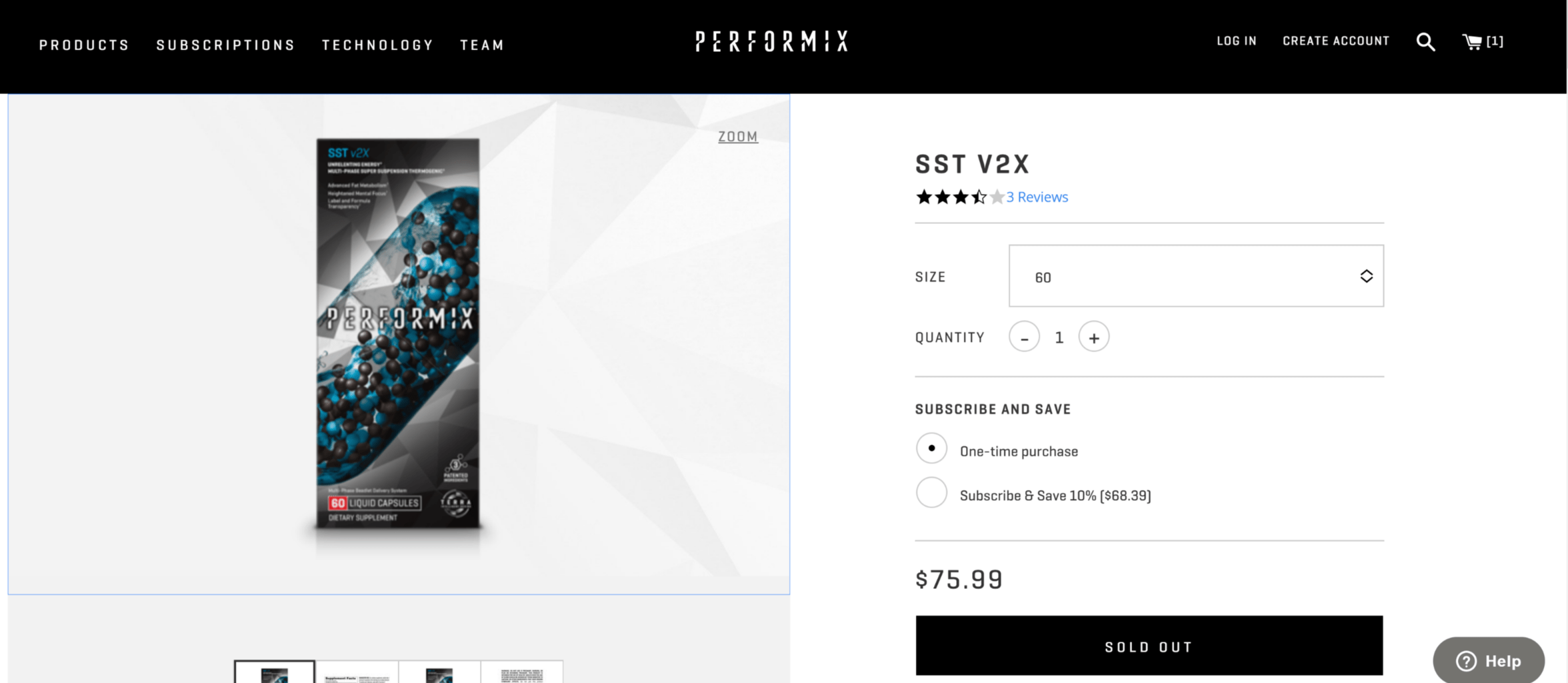 You can purchase Preformix SST V2X on Amazon from different retailers.

It does seem to be significantly cheaper on Amazon.

Some retailers have a 60-count bottle for less than $40 and a 120-count bottle for less than $80. If you order from Amazon, you can subscribe and save either 5 percent or 15 percent, depending on the plan you choose.You also get free shipping if you're a prime member, and it can be automatically delivered to your home every month if you choose.
If you buy from GNC, you can get 60 capsules for $75.99, although it's currently sold out.When the product is back in stock, free shipping is available through GNC for orders of more than $49. As with the other retailers, you can set up an auto delivery plan and save 10 percent.
Conclusion
So—what's the consensus?Is Preformix SST V2X good, or not so much?
Based on our research and the number of positive reviews, there's a good chance you can see results from using it.

If nothing else, most people who use it say they have increased energy levels and mental clarity.

There are quite a few reviews out there that also talk about some pretty significant weight loss.
You may experience some symptoms, but from what we can tell it's probably not going to be much more than you would any other stimulant.
It's not cheap, but if you're willing to spend the money, you may see that it works well.
Sometimes, you have to take a bit of a gamble when it comes to supplements as one may work great for one person and be a total dud for another as we are all different.
I must say that all the time now in the world of male enhancement supplements, yohimbe is being pointed at as being a severely dangerous and even potentially deadly ingredient that some are saying should be avoided, despite its presence in countless similar products.
Have you used Preformix SST V2X?
Leave your review below
Top 3 Fat BurnersAffiliate Disclosure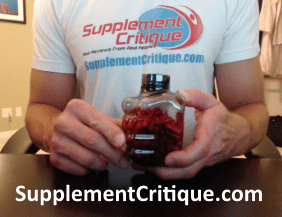 Instant Knockout is actually a new fat burning supplement I just came across, and got great results.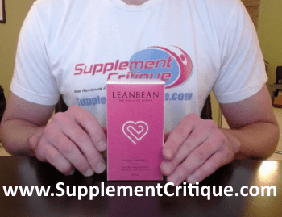 LeanBean Female Fat Burner is the BEST fat burner for women we\'ve ever tested.

Read our review here.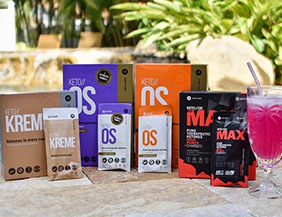 Biohacks your body into instant ketosis to burn fat instead of carbs.

Weight loss, energy, focus, anti-inflammatory, anti-aging.
Ask A Question
User Questions and Answers
No Questions Have Been Answered For This Article.