Supreme Alpha For Her Review
By:
Rob Miller
Fact Checked On: 6-6-2018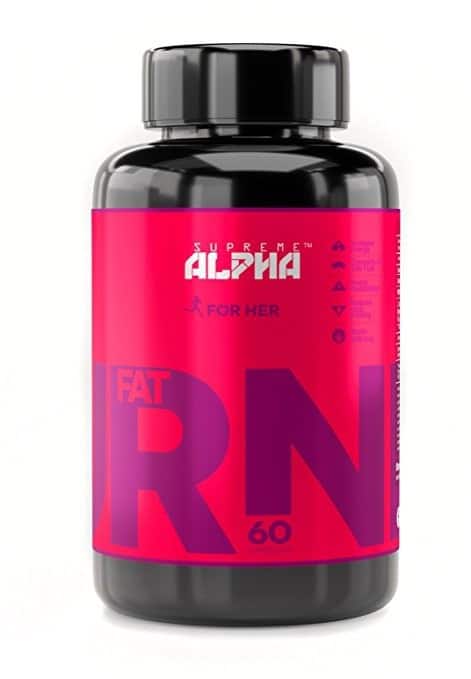 Supreme Alpha For Her Overview
It is almost impossible to research supplements online without being plagued with images of unrealistic physiques.
Every guy has a "8 pack" and massive shoulders, while the ladies have perfect rounded glutes and pinched waistlines.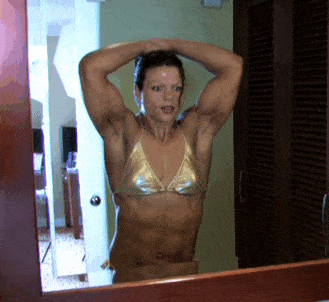 Can you really look like that just from taking a few pills?
In many cases, the shortest answer is "no".
But that's not to say that there are not genuinely effective supplements out there that do provide results.
It is just a case of finding the right ones.

Those that are serious about their ingredients, realistic about the weight loss process and have science backing them up.
Supreme Alpha For Her is a weight loss and fat burning supplement that is created specifically for the female market.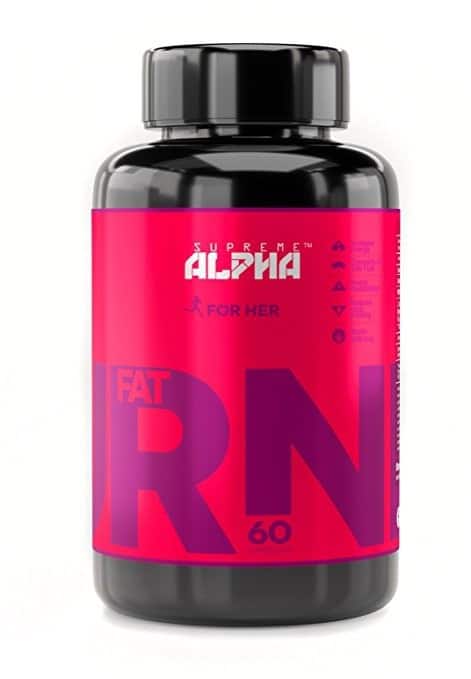 It claims to help you lose weight and cut fat by:
Boosting metabolic rate
Elevating fat burn
Reducing appetite
Improving energy and mood
So, can this supplement really help you change your body for the better?
Let's take a closer look and find out.
1. Supreme Alpha For Her Benefits
Supreme Alpha For Her is manufactured for the female body.
Women and men have different requirements when it comes to fitness and a lean physique.
That is just a fact of life.
Supreme Alpha For Her allegedly works alongside and in balance with female biology, helping ladies carve the body of their dreams.
It does this by:
Boosting the metabolic rate and calorie expenditure.
Increasing fat burning levels
Elevating energy to improve your workouts
Decreasing your appetite and curbing sweet cravings
Helping to preserve and build lean muscle
Protecting against low mood
Well.

At least this is what Supreme Alpha For Her claims it can do.
If we have any chance of discovering the truth, we need to examine the ingredients ourselves.
2. Supreme Alpha For Her Ingredients
The Supreme Alpha For Her Label splits the ingredients into two sections.
Here's a quick snapshot of the label:
At the top, they list the ingredients 'Biotin' and 'Chromium', alongside their respective dosages.
Underneath, they then list the ingredients in their 'proprietary blend'.
Proprietary blends are always a disappointment.
If you are not sure what they are, proprietary blends give an overall dosage, but do not disclose how much of each ingredient in the blend is used.
This means that reviewers like us and customers like you, find it pretty hard to determine how powerful the formula really is.
Although, at least they have listed the ingredients.

The worst pills don't even do that.
So, let's have a look at each ingredient in turn to see what it can do for you.
Supreme Alpha For Her formula includes:
Chromium (100mcg)
Chromium is an element that is found in numerous other weight loss supplements and fat burners, including Instant Knockout and Lean Bean.
It's particularly useful for weight loss in a couple of ways.
It is a key player in the management and regulation of levels of insulin in our bodies.
This is important for maintaining balanced blood sugar levels; thus preventing diabetes, sustaining energy and also controlling food cravings.
2. Chromium is believed to help lower cholesterol and fatty acids in the blood stream.
Biotin (5000mcg)
Biotin is a type of B vitamin, otherwise known as 'vitamin B7'.
It is used in the process of converting food and nutrients into a usable form of fuel for bodily functions.
If we fail to consume enough biotin, we can suffer from dips in our energy levels and potential metabolic issues which can lead to weight gain.
Biotin is also important for the breakdown and application of glucose, which helps to keep sugar levels under control and prevent unhealthy imbalances.
However, considering this is one of only two ingredients that we know the concentration of – we are pretty disappointed to see biotin in the ingredients list.
It is extremely rare that you would not get enough biotin from your regular diet, even if you were not eating especially healthy choices.
For this reason, we feel that the inclusion of biotin doesn't add much value.
L-Carnitine
L-carnitine is a form of amino acid usually associated with bodybuilding supplements.
It helps to raise energy levels and cut body fat by bringing fatty acids to the cells that burn them up for fuel.
L-carnitine therefore enhances the rate and proportion of fat that your body uses when manufacturing energy.
Furthermore, l-carnitine helps to protect lean muscle mass from being used as a fuel source during exercise.
Citrus Aurantium
Citrus aurantium is the more formal name for what is more often referred to as 'bitter orange'.
This ingredient is used in weight loss pills because it contains a chemical called ' synephrine'.
This chemical is similar in molecular structure and function to 'ephedrine', a banned stimulating substance.
Synephrine raises the metabolic rate, resulting in a higher calorie burn at rest.
Caffeine Anhydrous
Probably the greatest known stimulant, widely consumed on a daily basis, caffeine is also a useful weight loss ingredient.
Unsurprisingly, it assists in the increase of energy levels, keeping you going through the day.
Caffeine also elevates the metabolism and can help boost the rate of fat burning.
Cocoa
Cocoa is the raw, unprocessed powder that comes from the 'cacao tree'.
In this form, it is not loaded with any of the fats or sugars that you find in chocolate.

All that bad stuff is added later.
Cocoa contains a chemical called 'theobromine'.

This is what gives dark chocolate a bitter taste.
Theobromine is a stimulant much like caffeine.

It works to raise the metabolism and boost focus and concentration.
Whilst there is some evidence that cocoa can help with weight loss, we feel it is more of a 'fad' ingredient.
There has not been many human scientific trials studying its effectiveness, so for that reason we think it could be replaced with a higher quality metabolism booster.
Green Tea
Green tea is found in almost everything nowadays.
This power packed tea contains both metabolism boosting caffeine and antioxidants that help to diminish fat stores.
These antioxidants are plant based compounds called 'catechins' and they are exclusively found in teas.
Catechins encourage the body to burn fat stores for fuel.
They are especially efficient at reducing the fat that is stored around the abdomen and inner organs.
L-Theanine
L-theanine is another kind of amino acid.
Whilst it doesn't help you to lose weight or burn fat, l-theanine supports the right frame of mind for a tough workout.
It promotes stress relief and sharpens focus, preventing you from feeling overwhelmed and wanting to give up when it gets tough.
3. Clinical Studies
So we have taken a look at the ingredients and claims behind their inclusion, but do they really work?
The only way to find out is to locate official scientific research studies that have been undertaken for these ingredients.
We started out at the top, searching for evidence that the ingredients are effective for weight loss.
Related Article:8 BEST OTC Phentermine Alternatives
With regard to Biotin, there is plenty of clinical evidence that supports the role it plays in energy production but not much to suggest that supplementing with it is necessary.
I also found several studies that mentioned the effects of skin conditions in dogs of all things.
However, nothing regarding weight loss.
L-Carnitine has evidence that backs up its use as a performance enhancer for athletes.
One study in particular found that 4 grams of L-Carnitine increased running speed, reduced heart rate and extended the period of time before exhaustion set in.
Another study remarked that L-Carnitine is an effective fat burner.
Of course, this isn't much use to us as we don't know how much is used in the proprietary blend.
The effectiveness of Caffeine has been studied numerous times for its health benefits.
We located many studies that had proven the ability of between 4 mg / kg of body weight and 8 mg / kg of body weight of caffeine to elevate the metabolism and increase fat burn. (Source)
Again, we do not know how much caffeine is used in Supreme Alpha For Her so cannot compare with the study.
Green Tea is another ingredient that has been extensively researched.
We found a study that discovered 690 mg of catechins reduced body fat over a 12 week period.
It is a shame we cannot be sure what concentration of most of the ingredients is used in this product.
4. Supreme Alpha For Her Reviews
Thus far, we have examined the ingredients and discussed the availability of clinical studies that back-up their effectiveness.
The formula looks promising, but our biggest issue has been the lack of transparency about the dosage included.
We know we keep going on about it, but it really upsets us when we see proprietary blends.
In our opinion, the best supplements are open about their formula and have nothing to hide.
That said, now we must turn our attention to what the users are saying about Supreme Alpha For Her.
We can pick apart the formula as much as we want.
But, the most important thing is, are customers seeing results?
We searched the internet to see what people were saying about Supreme Alpha For Her.
Here's what some happy customers had to say:
"This is a great product that works well.

It gives me more energy to push myself during my workouts and burn more calories."
"This is one of the best fat burners available.

My partner lost weight using it and now I have bought some too!"
Of course, there are some negative reviews too.

These customers felt they had wasted money:
"Based on what I had read about Supreme Alpha For Her, I was expecting awesome results.

Instead, all that happened was it made me feel sick!"
"I was excited to try Supreme Alpha For Her after reading all these great reviews, but it is complete rubbish.

It had no effect at all, I am starting to think those reviews might have been fake."
5. Where To Buy
Previously, Supreme Alpha For Her could only be purchased on Amazon.com, although they seem to be out of stock at the moment.
We did a little research, and it appears that Supreme Alpha are launching a new website soon, so you may be able to purchase from their new site directly once it is up and running.
A bottle of Supreme Alpha For Her was previously priced at $34.99 on Amazon.
6. Supreme Alpha For Her Pros and Cons
Advantages of Supreme Alpha For Her
Wide selection of ingredients in the formula
Includes ingredients to boost the mood and improve focus
Disadvantages of Supreme Alpha For Her
Use of proprietary blend, so we cannot know how strong the formula really is.
Some users indicated side effects or reported that they didn't see any results at all.
7. Conclusion
It is possible that Supreme Alpha For Her could help you lose weight and cut down on fat, but the extent to which is hard to say.
The formula uses ingredients we would expect to see in a fat burner, green tea, caffeine and l-carnitine are all popular and effective choices.
The biggest problem with this product is the lack of information.
How are we supposed to make a judgement on effectiveness if we are not told exactly how strong the formula is?
In our opinion, you could see some weight loss from combining Supreme Alpha For Her with diet and exercise, but this will be mainly the result of your hard work.
If you are looking for a fat burner that packs a punch, there are better options out there than Supreme Alpha For Her.
Have You Used Supreme Alpha For Her? Leave Your Review Below!
Top 3 Female Fat BurnersAffiliate Disclosure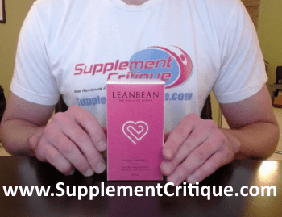 LeanBean Female Fat Burner is the BEST fat burner for women we've ever tested.Read our review here.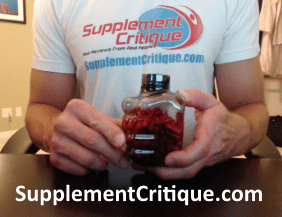 Instant Knockout is actually a new fat burning supplement I just came across, and got great results.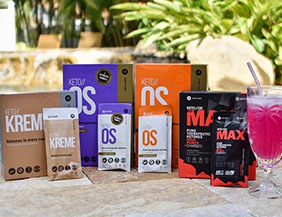 Biohacks your body into instant ketosis to burn fat instead of carbs.

Weight loss, energy, focus, anti-inflammatory, anti-aging.
Ask A Question
User Questions and Answers
No Questions Have Been Answered For This Article.