PrimaVie Review – Better Than Ordinary Shilajit?
By:
Rob Miller
Fact Checked On: 6-6-2014

PrimaVie Overview
Most of the time, we talk about supplements, but today, we're discussing an ingredient called PrimaVie.

It's a patented ingredient that you can find within many different supplements, and we're going to figure out whether or not you should be looking for it in yours.
PrimaVieis a proprietary form of Shilajit, so let's first talk about Shilajit.

It comes from the Himalayan Mountains and has been collected and used for centuries by the native people for many therapeutic purposes.

In ancient Ayurvedic medical texts, it is stated that no curable condition exists that cannot be improved with the use of Shilajit.

It contains traces of lots of vitamins, minerals, and amino acids, which is probably where most of its healing power comes from.

What it is used for mainly these days is as an ingredient in testosterone boosting supplements and the like.
What Does PrimaVie Do?
PrimaVie is made by a company called Natreon Inc out of New Jersey.

They specialize in bringing Ayurvedic solutions to the western world by taking a scientific approach.

To that end, they've made PrimaVie out of the purest form of Shilajit possible, and they are currently putting PrimaVie through rigorous clinical testing to show the world what they believe to be true about this supplement.

Put as simply as possible, what PrimaVie does is provide a true energy catalyst for all the systems of your body.

It is also believed to improve your immune system, increase your strength and endurance, boost your libido, improve your cognitive function, reduce stress and allergies, and help transport other nutrients throughout the body.
PrimaVie Testing
While there are no test results available specific to PrimaVie, Natreon Inc has commissioned a study to determine its effects on overweight participants who take PrimaVie as well as engage in regular exercise.

The study began in January of 2014 and will continue until January of 2015. They are primarily testing the effect on skeletal muscle gene expression.
PrimaVie Pros and Cons
Advantages of PrimaVie
It's an all natural ingredient in its purest form.
It's been used for centuries.
Scientific studies are being conducted to determine how effective it really is.
Disadvantages of PrimaVie
Since it's not an actual supplement, it may be difficult to track down.
Where to Buy
As I mentioned above, PrimaVieis not an actual supplement, but rather it's an ingredient in a supplement.

I'm really not sure how many supplements use it.

At least dozens use shilajit, but all shilajit is not PrimaVie. I found a couple options for you.

There's Shilajit Fulvic Acid Complex available at Swanson Vitamins for $13.68 and Two-Per-Day Tablets from LifeExtension at $20 for a two month supply.
Conclusion
When you're deciding on which herbal ingredients you want to include in your supplement routine, the question of how pure and potent those ingredients are rarely gets asked.That's mainly because answers are difficult to find. But in the case of PrimaVie, we do know.

It's a quality form of shilajit, which is very beneficial all natural ingredient for performance enhancement supplements of all kinds.
Have You Used PrimaVie?

Leave Your Review Below!
Top 3 Male EnhancementAffiliate Disclosure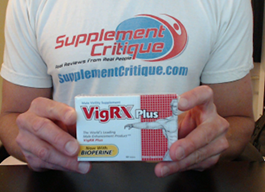 Out of the 100+ male enhancement products Ive tried, Vigrx Plus was the best.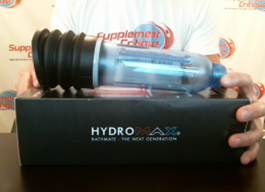 The Bathmate is a proven water-based vacuum pump that can help dramatically increase your size.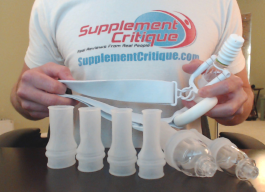 Phallosan Forte is a GREAT option for those looking to grow both length AND girth, permanently.
Honorable Mention/Inexpensive Alternative:Magnum Rings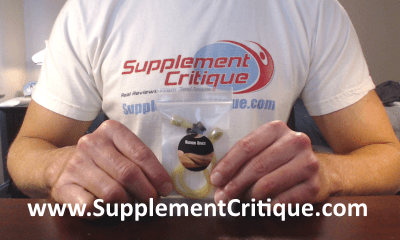 Magnum Rings are a VERY affordable option to getting both girth and length gains, at a fraction of the price of the Bathmate or Phallosan Forte.
Click Here to see our full Magnum Rings review.
Want To REALLY Get Bigger?

Click Here To See Products That WORK!
Ask A Question
User Questions and Answers
---

i first heard of PrimaVie Shilajit while searching for the best CoQ10. Life Extension Super Ubiquinol CoQ10 contains this ingredient. After reading this, I am concerned that as a woman this may not be the CoQ10 I need. What is your opinion of this? -Karen

Primavie is perfectly fine for women to take. It's only in the male enhancement category on your website because it enhances energy and vitality. There's no reason for you to avoid it as a woman.- Rob
Was this question helpful to you?
5 out of 6 people found this question helpful.
ASK A NEW QUESTION