Red Beet Vinitrox Review – Should You Use It?
By:
Rob Miller
Fact Checked On: 6-6-2014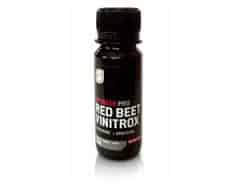 Red Beet Vinitrox Overview
Most of our supplements come in the form of pills or capsules, but not all.

Today we're going to take about Red Beet Vinitrox from Sponser Pro, a Swiss sports nutrition company. Red Beet Vinitrox comes in a shot form, a little 2 ounce bottle, that you take before strenuous exercise.

According to the product description, when you take it, you'll be able to go farther, harder, faster, and longer than you could without it.

It's a bit expensive so not necessarily meant to be used as the everyday pre workout, but super powerful such that it will help you on competition days, race days, or days where you just want to be an animal.
Red Beet Vinitrox Ingredients and How They Work
60 ml of Red Beet Vinitrox is like drinking a quart of fresh beetroot juice.

It provides nitrate, polyphenols and a specific protein that all three together have a vasodilating effect.

Blood vessels widen and blood flows freely.

This means that more oxygen is delivered via your red blood cells to all the muscles of your body, allowing them to work harder and longer.

Part of the reason for this is that the accumulation of lactic acid is delayed, allowing your muscle more time to work.
The way it works is that Red Beet Vinitrox activates an enzyme that signals the body to store up more Nitric Oxide, and as you know, NO relaxes blood vessel walls, allowing for more blood to flow through.
The formula also includes:
Tomato Concentrate for the polyphenols.
L-Argnine and L-Ornithine to further enhance nitroc oxide production.
Apple and Grape Extracts for their antioxidant protection.
How To Use Red Beet Vinitrox
Red Beet Vinitrox comes in a 2 ounce shot.

You can take it straight (though I'd recommend a chaser since I've heard the taste is not exactly pleasant).

Or you can dump it in water and drink it diluted.

The recommended dose is one bottle taken about 2-3 hours before your physical activity.

Like I mentioned above, it's not exactly cheap, so you probably wouldn't want to take it everyday.
Red Beet Vinitrox Pros and Cons
Advantages of Red Beet Vinitrox
The few Red Beet Vinitrox reviews I've seen have been universally positive.
The ingredients are all natural.
Disadvantages of Red Beet Vinitrox
It' expensive, probably too expensive for every day use.
Taking it 2-3 hours before your workout might be inconvenient and easy to forget.
Where to Buy
Red Beet Vinitroxis a Swiss product, and you need to purchase it from a European supplier.

Many do ship to to the US, so it shouldn't be a problem, other than the added expense.

A pack of 4 bottles sells for about $20
Conclusion
If you have occasions, like races, where you want to be able to push past your usual limits, it seems like a good idea to give Red Beet Vinitrox a try.The biggest obstacle is the price.
Have You Used Red Beet Vinitrox?

Leave Your Review Below!
Top 3 Pre WorkoutAffiliate Disclosure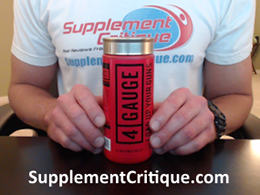 4 Gauge is a brand new pre workout that kicks in FAST and will rev up your workouts.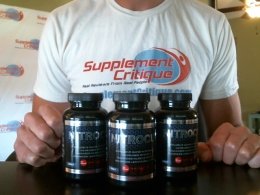 Nitrocut is a VERY effective pre workout supplement for a variety of reasons, see why here.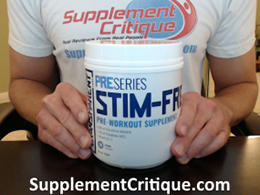 If you're looking for a stim-free pre workout, add Transparent stim-free to your list!
Want To Really Get Ripped?

Click Here To Download My FREE "Get Ripped" Ebook!
Ask A Question
User Questions and Answers
No Questions Have Been Answered For This Article.