Prime Power Review – The Stuff of Legend
By:
Rob Miller
Prime Power Overview
There are lots of different approaches to marketing male enhancement supplements. And I'm pretty sure I've seen them all. There's the hard sell with steamy images of half-naked women draping themselves all over the lucky man who takes this pill. There's the low key approach, like two friends just talking about how great it would be to better please their partners. There's the clinical method, which lists all the objective benefits this particular pill can provide. Then there's the lesser-used larger-than-life mythological approach. This is the one chosen be Prime Power, and I have to say, they do a good job with it.
Prime Power is a male enhancement supplement made by NorthStar Nutritionals. The main ingredient in this supplement is an ancient Himalayan substance called "Blood of the Mountain." It grows on the rock faces of remote Himalayan mountains, and legend has it that once its incredible aphrodisiac powers were discovered, men were willing to risk their lives just to get their hands on some.

And thanks t Prime Power, this stuff is readily and easily available to you. Now, I don't know about you, but my interest is definitely up. So now that Prime Power has us on the hook, the real key is that it has to deliver. In order to determine that, the first thing we do is look at the formula.
Prime Power Ingredients and How They Work
Of course the key ingredient in Prime Power is the Blood of the Mountain (real name Shilajit). Shilajit is indeed known to have aphrodisiac qualities. But Prime Power isn't the only supplement that has it, and there are lots of other herbal aphrodisiacs.
The rest of the formula is quite simple, made up of:
Eurycoma Longifolia (aka Tongat Ali) which helps keep testosterone free from being bound up by Sex Hormone Binding Globulin(SHBG). Free testosterone is needed to increase desire and improve performance.
Korean Red Ginseng which improve blood flow throughout the body for better, harder erections.
ViNitrox which is a proprietary blend of grape Pomace and apple skin that increases the production of nitric oxide in the body for increased blood flow to the penis.
Prime Power is a daily supplement with a recommended dose of 4 capsules per day.
Prime Power Pros and Cons
Advantages of Prime Power
It's made by an established supplement company with many other products. This is a good thing for accountability in this business which sometimes attracts shady characters.
There's a money back guarantee.
The ingredients are all natural.
Disadvantages of Prime Power
For all its legendary prowess, we found no independent Prime Power reviews from customers who've actually used the stuff.
There have been a few complaints lodged against NorthStar Nutritionals for their customer service practices.
The formula lacks a lot of the ingredients we look for in a male enhancement supplement.
Where to Buy
If you looking to purchase Prime Power, go to the NorthStar Nutritionals website. A single bottle costs
$49.95, and you'll pay a lower per-bottle cost if you buy multiples. There is a 60 day money back guarantee that includes any unopened bottles you return, so you can take advantage of the discounts without fear.
Conclusion
I like the whole legendary-ingredient-that-men-used-to-risk-their-lives-for thing, but in the end, the only thing that matters is whether or not a product works. We can't find any real indication that this is the case with Prime Power. For that reason, I'd say you can do better.
Have You Used Prime Power? Leave Your Review Below
Top 3 Male EnhancementAffiliate Disclosure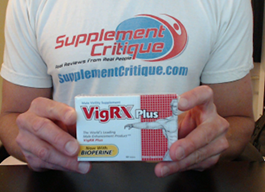 Out of the 100+ male enhancement products Ive tried, Vigrx Plus was the best.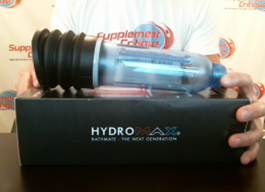 The Bathmate is a proven water-based vacuum pump that can help dramatically increase your size.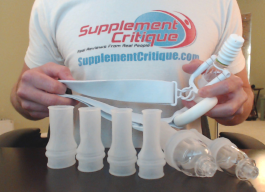 Phallosan Forte is a GREAT option for those looking to grow both length AND girth, permanently.
Honorable Mention/Inexpensive Alternative:Magnum Rings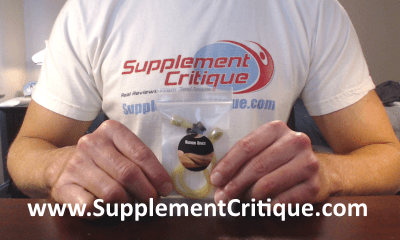 Magnum Rings are a VERY affordable option to getting both girth and length gains, at a fraction of the price of the Bathmate or Phallosan Forte.
Click Here to see our full Magnum Rings review.
User Reviews

5.0 out of 5 Stars (2 Reviews)
Have you used this supplement?
Prime Power
By
Clique777

,
Jul 15, 2014
I'd give this product 5 stars. I've had erectile problems the result of high blood pressure for more than 10 years. Not to seem crude, but I regularly wake up in the morning now with a full erection. I also take other products manufactured by Northstar Nutritionals that I am equally happy with. I'm really happy with this product since it seems to work, unlike to many other of these products I've tried in the past, and I've tried a number of other products of this type. This is the only one I've ever used that seems to work, at least partially.

Was this review helpful to you?
18 out of 21 people found this review helpful.
---
I am currently single, so I have to limit my usage of this product because when I have tried it, I had to 'take care of things' 5X a day. My drive is pretty good anyway, but I wanted to test this stuff...wow!

Was this review helpful to you?
8 out of 11 people found this review helpful.
---
Want To REALLY Get Bigger?

Click Here To See Products That WORK!
Ask A Question
User Questions and Answers
---

Does it effect your kidney or liver? -Johnriaza

There's nothing in it that should be a problem in those areas, but if you have particular issues or concerns, check in with your doctor.- Rob
Was this question helpful to you?
5 out of 5 people found this question helpful.
ASK A NEW QUESTION
---

Is Prime Power ok to take since i have heart problems in the past, ihave since had triple bypass. Only on a low dose blood pressure pill and 81mg asprin -Marvin

It may be fine, but any time you have a medical condition and/or take prescription medication, you should check with your doctor about any new supplement you want to use.- Rob
Was this question helpful to you?

ASK A NEW QUESTION
---

WHEN IS BEST TIME TO TAKE PRIME TIME -

If they don't specify on the label, then any time is fine. Just be sure to take them at or near the same time each day.- Rob
Was this question helpful to you?

ASK A NEW QUESTION