ProbioSlim Review – Should You Use It?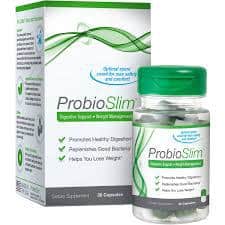 Contents
Benefits
How It Works
Ingredients
How To Use
Where to Buy
Reviews
Free Trial Complaints
Pros and Cons
Conclusion
User Reviews
People have been trying to lose weight for all of modern times, and lately you can't swing a cat without hitting a new cleanse designed to help rid your body of toxins and reset the bacteria in your gut.

Both of these goals come with vitamins and supplements promising to help, and there are so many choices it'll make your head spin.
ProbioSlim is a supplement that's decided to put both of those goals together.

It provides digestive support with probiotics and well as weight management with other ingredients, and the results promise to be better than with anything else you've ever taken.