Gym Junkies Pre Workout Ignite Review – Does It Work?
By:
Rob Miller
Fact Checked On: 4-5-2018
With so many workout supplements to choose from, one of the first things I look for when I look for something new is whether or not the ingredients are backed by clinical science.

I see so many products with all the right components, but at such low amounts that they don't even have a chance to be effective.

That's one of the things I like about Gym Junkies products.

They don't use proprietary formulas, they tell you just what and how much goes into every pill or scoop.
Gym Junkies Pre Workout Ignite is their pre workout formula.

If you're thinking about using this stuff, think about what you want out of your pre workout powder.

What most of us want is clean energy with no crash, improved workout performance, and extended stamina (delayed fatigue).

And we want it to be safe, without unnecessary fillers and additives.

Looking at the formula,you'll see Gym Junkies Pre Workout Ignite looks pretty promising.
Gym Junkies Pre Workout Ignite Ingredients
Click here to see a photo of the label.
You know me, I'm not going to just link you to a label and let you figure it out on your own.

We'll go through each of the key ingredients, and explain how they work, so you know why they were likely included in the Gym Junkies Pre Workout Ignite formula.
Beta Alanine – 3000mg – This is the stuff that makes you tingle so you know it's working.

It allows you to work out harder for longer by delaying the onset of muscle fatigue.

Lactic Acid buildup in your muscles is what makes them feel "done" with working hard.

Beta Alanine slows that lactic acid buildup.
Creatine Monohydrate – 1500mg – which provides energy to your muscles.

ATP is actually muscle energy but your muscles can't store very much ATP, so it's stored in the form of creatine which converts to ATP when needed, allowing you to push more weight harder.
Arginine Alpha Ketoglutarate 2:1 – 1000mg – which converts to nitric oxide, which acts as a vasodilator, allowing an increased amount of blood to flow through your veins, delivering oxygen, nutrients, and workout pumps.
Taurine – 500mg – which acts as a cell volumizer, and also has been shown to be an effective performance enhancer when stacked with caffeine.
Caffeine – 200mg – which provides energy and focus for staying on task during your workout.
N-Acetyl L-Tyrosine – 50mg – which is a precursor for the feel-good neurotransmitters in your brain, like dopamine, and epinephrine, having a motivating effect.
Aminogen – 50mg – which enhances the body's absorption of protein to help facilitate the muscle building process.
Bitter Orange Extract – 15mg – which is a central nervous system stimulant to help with energy and focus.

It may also suppress appetite.
DHEA – 5mg – which can increase testosterone levels for increased strength, stamina, and sex drive.
Vinpocetine – 5mg – which acts as a vasodilator to increase the flow of blood to your muscles while it also increases focus and attention.
You'll also want to note that there are's no sugar, no MSG, no aspartame, no lactose, no artificial flavors, or fillers of any kind in the Gym Junkies Pre Workout Igniteformula.
Click Here to see a picture of the label.
Gym Junkies Pre Workout Ignite Pros and Cons
Advantages of Gym Junkies Pre Workout Ignite
The ingredients are all listed, including amounts, which is just as important as knowing the ingredients themselves.
There are no fillers or artificial flavors or sweeteners.
The ingredients are used at or near clinically studies doses.
Customer feedback is overwhelmingly positive
There's a money back guarantee.
Disadvantages of Gym Junkies Pre Workout Ignite
There are some online reports from Amazon customers claiming that the product they received was clumpy.
Where to Buy
You can purchase Gym Junkies Pre Workout Ignite through the Gym Junkies website or at Amazon.com.

At Amazon.com, the 7.94 ounce tub sells for $22.97, while over at Gym Junkies, it costs $36.97. If you buy through the website, you're covered by the guarantee.
My Personal Results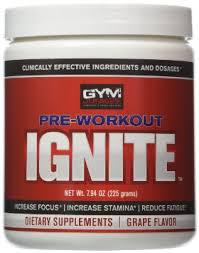 I recently was sent a bottle of the Ignite formula free of charge from the owner of Gym Junkies (Terry Asher), but I was not paid to do this review.
Right off the bat I could tell this was going to be a solid pre workout formula.
First off, in my personal opinion the taste was very good.
Some pre workout powders (especially the ones with sugar substitutes) tend to have a terrible aftertaste.
Not with this one.
It had a tart / tangy type flavor that was gentle on the palate.
Taste aside, how did it work to fuel my workouts?
Well I can say with 100% certainty that it does what it says it will.
I definitely felt more motivated / focused in my workouts, and it seemed to allow me to push much harder then I usually do.
The nice thing about it was that I didn't seem to get that jittery type feeling you get with a lot of these pre workout formulas.
It was simply a smooth, consistent, and sustained energy that lasted for hours, without the typical crash feeling.
Conclusion
Gym Junkies Pre Workout Ignite is proof that using clinical dosing really can make all the difference.By providing energy, stamina, endurance, and pumps, this is a pre workout that covers all the bases, and does it well.
I definitely recommend picking up a bottle and trying it yourself!
Have You Used Gym Junkies Pre Workout Ignite?

Leave Your Review Below!
Top 3 Pre WorkoutAffiliate Disclosure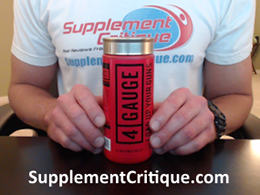 4 Gauge is a brand new pre workout that kicks in FAST and will rev up your workouts.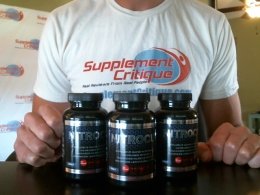 Nitrocut is a VERY effective pre workout supplement for a variety of reasons, see why here.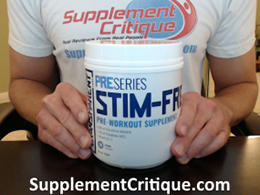 If you're looking for a stim-free pre workout, add Transparent stim-free to your list!
Want To Really Get Ripped?

Click Here To Download My FREE
Ask A Question
User Questions and Answers
No Questions Have Been Answered For This Article.