ProEnhance Patch Review – A New Kind of Male Enhancement?
By:
Rob Miller
Fact Checked On: 10-17-2018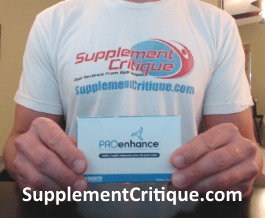 ProEnhance Patch Overview
ProEnhance Patch is a male enhancement product with a slight twist. Instead of an oral supplement or topical gel or cream, it's a patch that delivers penis enhancing ingredients transdermally. Instead of taking a pill or several pills each day, you apply a patch once each three days and forget it.

It looks like a band aid, and it stays on through exercise, sports, showers, and all everyday activities. So if your not one who can or wishes to take oral medication, ProEnhance Patchmay be a viable alternative.
The ProEnhance Patch website explains the potential benefits of a patch over a pill.

Consistent dosing is at the top of the list. A pill goes through the digestive system, then enters the bloodstream at full force, then wanes over time until the next pill. The patch delivers the active ingredients straight to the bloodstream at a regular consistent pace, so you don't experience peaks and lulls of effectiveness. In other words, you're always ready.
ProEnhance Patch Ingredients and How They Work
The herbal ingredients in the patch are:
Ginseng to boost libido and improve erectile functioning.

It also helps support a healthy immune system.
He Shou Wu (Fo Ti) is an Asian herb used for centuries to treat poor erection quality and lack of libido. It also works to fight against other signs of aging such as gray hair and loss of vitality. By increasing the flow of bile, it maintains healthy intestinal function and regulates cholesterol levels.
Gotu Kola is an old standard used in Ayurvedic medicine to relieve high blood pressure and increase blood flow to the penis for better erections. It also helps balance hormones and calm nerves.
Saw Palmetto stimulates libido and increases sexual energy. It also helps keep your prostate healthy.
Damiana has been widely used in South and Central America to increase libido and stimulate sexual energy.

It is also thought to increase the sensitivity of the penis and the intensity of orgasms.
Menthol helps the ingredients pass more effectively through the skin into your blood stream by opening up your pores.
The ingredients are combined with the adhesive of the ProEnhance Patch, allowing them to be delivered through the skin to the bloodstream. You apply the patch to clean, dry skin. You can choose a place, like your hip, that's hidden under clothes. Every third day, remove one and apply another. Don't use the same spot 2 times in a row. Allow each spot to rest for about a week in order to avoid any potential irritation.
My Personal Results
So I've actually used the Proenhance Patch in the past with fairly decent results.
I have no problem taking pills, so my test with the patch was purely for research purposes.
The directions on the label state that you should place the patch in the area of your abdomen.
My guess is this is one of the best places to do this, mainly because it's close to a major vein.
The closer to a vein the patch is placed, the faster it will start working.
The makers of ProEnhance patch also note that you only need to use one patch for every 3 days.
One thing I noticed right off the bat was that I started feeling the effects within about an hour of putting on my first patch.
It didn't come on suddenly, like is the case with a lot of the pills I've personally tested.
Rather, it was a smooth (albeit slow) increase in sexual arousal and energy.
Despite them saying that there are no allergic effects, I did experience a little bit of itching at the site of application.
It wasn't a deal breaker, but it was a little annoying at times.
Over time I definitely started to notice that I didn't even realize I was wearing the patch anymore.
It sort of grows on to your body over the course of a few days, but the effects still lingered.
Visit the official Pro Enhance Patch site here: www.Proenhance.com
ProEnhance Patch Pros and Cons
Advantages of ProEnhance Patch
It can provide male enhancement for guys who can't or don't want to take a pill.
You only have to think about it once every three days.
There's a money back guarantee.
Bonus gifts come with all purchases.
Disadvantages of ProEnhance Patch
It does not contain L-Arginine.
It is expensive.
We found no ProEnhance Patch reviews to get an idea of how well it works.
The patch could cause irritation.
Where to Buy
You can purchase ProEnhance Patch through the official website, www.Proenhance.com.

A single month's supply costs $68.95 and includes one bonus gift. You'll save money and get more bonus gifts if you buy multiple months at once. The biggest package is a one year supply. It costs $358.95 which is about $30 per month, and it comes with 4 bonus gifts and free shipping. There is a 67 day money back guarantee for all purchases.
Conclusion
After finally having tested the ProEnhance Patch, I can say conclusively that it indeed DOES WORK.
Is it just as effective as pills like Vigrx Plus or Hardon Helper?
In my opinion and from personal testing, no.
With that said, if you're a guy that can't stand the thought of popping a pill everyday, I think this is a GREAT alternative.
You can pick up the ProEnhance patch on their official site, here's a link: www.ProEnhance.com
Have You Used ProEnhance Patch? Leave Your Review Below!
Top 3 Male EnhancementAffiliate Disclosure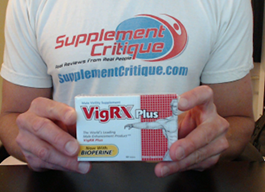 Out of the 100+ male enhancement products Ive tried, Vigrx Plus was the best.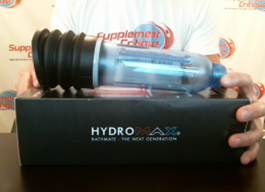 The Bathmate is a proven water-based vacuum pump that can help dramatically increase your size.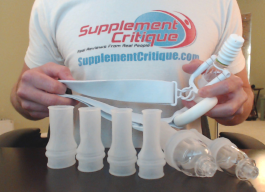 Phallosan Forte is a GREAT option for those looking to grow both length AND girth, permanently.
Honorable Mention/Inexpensive Alternative:Magnum Rings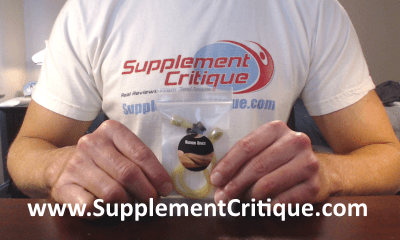 Magnum Rings are a VERY affordable option to getting both girth and length gains, at a fraction of the price of the Bathmate or Phallosan Forte.
Click Here to see our full Magnum Rings review.
Want To REALLY Get Bigger?

Click Here To See Products That WORK!
Ask A Question
User Questions and Answers
No Questions Have Been Answered For This Article.