Protein Factory Alpha Male Stack Review
By:
Rob Miller
Fact Checked On: 5-2-2018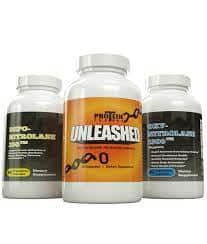 Protein Factory Alpha Male Stack Overview
There's no question that whether you're trying to lose weight or build muscle, if you're working out you should be using protein.

The next question of course is which protein should you use.

Then it's what to take along with your protein. Protein Factory Alpha Male Stack wants to be your answer.

It's a stack that increases the absorption and effectiveness of your protein.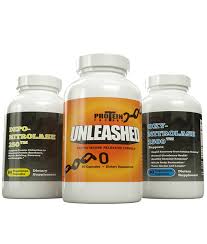 Protein Factory is a company that prides itself on providing high quality, lab tested supplements.

They see their third party lab testing as a key part of why their customers trust them and keep coming back.

And they push this in all aspects of their marketing.

Ironically, there's some talk about how additional independent testing done by a completely outside entity showed that Protein Factory doesn't have what it claims to have.
The product we're talking about today is the Protein Factory Alpha Male Stack.

It's made up of 3 individual products designed to work together to increase protein absorption and improve post workout muscle repair.
We'll take the 3 supplements one by one:
Unleashed is known as the testosterone releasing formula.

It stimulates your body to produce more of its own natural testosterone, and more importantly, it increases free testosterone levels since testosterone needs to be free in order to be used by the body.
It does this by decreasing the amount of SHBG (Sex Hormone Binding Globulin).

SHBG is an enzyme that latches onto testosterone, making it bound and unusable.

The less SHBG the more free testosterone you have to build muscle, improve mood, and boost libido.
Ingredients in Unleashed include Trimethylglycine, Avena Sativa, Ashwagandha, Muira Puama, Stinging Nettle, and Xanthoparmelia Scabrosa.
Depo-Nitrolase supports the activity of the enzyme that facilitates protein synthesis and decreases muscle breakdown.

It basically makes the protein you consume work better and more efficiently to build muscle.
You take one capsule for every 25 grams of protein immediately before consuming your protein.
Oxy-Nitrolase works toward rapid post workout recovery, even for your most intense workouts.

It acts as an anti-catabolic agent to prevent muscle breakdown.

Its primary target is cortisol, the stress hormone that acts to break down muscle.
Ingredients in the Oxy-Nitrolase formula include systemic enzymes that work in the blood stream to break down toxic particles and improve cardiovascular and liver function.
Protein Factory Alpha Male Stack Pros and Cons
Advantages of Protein Factory Alpha Male Stack
It works on several levels to improve the effectiveness of your protein and your hardest workouts.
The products in the Protein Factory Alpha Male Stack have been lab tested.
Disadvantages of Protein Factory Alpha Male Stack
It's expensive, and it's meant to be used in addition to protein and a pre workout.
Protein Factory products have been shown in outside independent tests not to contain what they say they do.

It wasn't the products in the Protein Factory Alpha Male Stack, but it was Protein Factory products.
Where to Buy
You can purchase Protein Factory Alpha Male Stack at the Protein Factory website.

The stack costs $119.99.
Conclusion
I'm not particularly impressed with what I see in Protein Factory or more specifically Protein Factory Alpha Male Stack.They put so much emphasis on the fact that these things are lab tested, but very little attention is paid to what they do and whether and how they work.

I've also been unable to locate any independent Protein Factory Alpha Male Stack reviews from customers who've used it and had success.

The world of bodybuilding supplements is confusing enough as it is.

The Protein Factory Alpha Male Stack products just add to the noise.
Have You Used Protein Factory Alpha Male Stack?

Leave Your Review Below!
Top 3 Body BuildingAffiliate Disclosure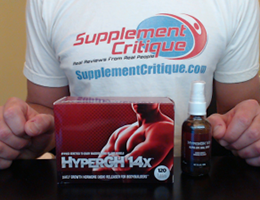 HyperGH 14X is a potent HGH releaser which works great for bodybuilding.

Read more in our review.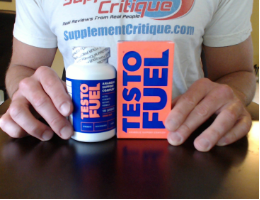 Testofuel is the most effective testosterone boosting supplement on the market that ive tested.

Read my review to learn more.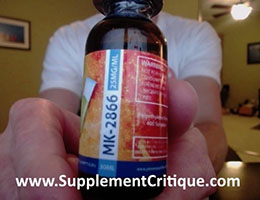 Ostarine is the poster boy for SARMS, and will promote lean muscle tissue growth dramatically.
Ask A Question
User Questions and Answers
No Questions Have Been Answered For This Article.