Pure Pump Natural Pre-Workout Review -Does It Work?
By:
Rob Miller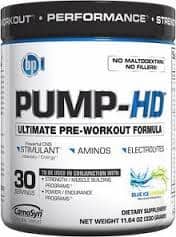 Pure Pump Natural Pre-Workout Overview
If you're health conscious at all these days, you no doubt know about the push toward eating clean for better health and fitness.

After years of back and forth about which is the cause of the obesity epidemic in US – fat or sugar, it turns out the culprit is more likely to be food technology.

If you want your body to be in the shape it's meant to be, you need to eliminate all the junk and processed garbage that most of us eat on a daily basis.

Get back to natural, clean, healthy food prepared in a natural, clean, and healthy way.

And if you carry this philosophy through all aspects of your life, you need to include the supplements you take as well.

Pure Pump Natural Pre-Workout claims to fit into this philosophy better than any other product.
Pure Pump Natural Pre-Workout promises all the benefits of the pre-workout you're currently taking, but without artificial ingredients, fillers, or dangerous substances.

You'll achieve clean energy for your workout with no crash, more muscle endurance, increased mental focus, delayed muscle fatigue, and quicker recovery after intense exercise.

And in addition to all of this, the clean ingredients of Pure Pump Natural Pre-Workout help support proper weight management and a healthier body composition.
Pure Pump Natural Pre-Workout Ingredients and How They Work
The bulk of the Pure Pump Natural Pre-Workout formula includes Vitamins and Amino Acids.

Some of the highlights:
Alpha-Lipoic Acid is an antioxidant that improves cellular energy production in conjunction with the B Vitamins.
Acetyl -L-Carnitine increases the production of energy within your cells while it fights against free radical damage.
Beta Alanine helps to synthesize carnosine for greater muscle endurance and delayed muscle fatigue.
BCAAs (or Branched Chain Amino Acids) which improve muscle recovery after workouts.
L-Arginine which increases blood flow during exercise for better delivery of oxygen and nutrients to your muscles.
Creatine which increases ATP which improves short term, fast twitch muscle strength.
L-Citrulline which converts to L-Arginine to help boost NO levels.
B and C Vitamins to support energy.
Caffeine for energy, mental clarity, and focus.
Pure Pump Natural Pre-Workoutis certified Paleo and certified Vegan and contains no sugar, salt, starch, wheat, yeast, gluten, corn, soy, milk, shellfish, or preservatives.
Pure Pump Natural Pre-Workout Pros and Cons
Advantages of Pure Pump Natural Pre-Workout
It's safe for just about anyone to take, regardless of their sensitivities.
The vast majority of Pure Pump Natural Pre-Workout reviews I've seen have been favorable, saying that it really works.
It's one of the few options for people who want only clean, natural ingredients in their pre workouts.
Disadvantages of Pure Pump Natural Pre-Workout
According to most reviewers, it tastes pretty horrible.

It's unflavored, so it's advised that you take it with juice or a protein shake to mask the flavor.
Where to Buy
You can purchase Pure Pump Natural Pre-Workout online. A 30 day supply costs about $40.
This is a fairly reasonable, if average price for a pre-workout solution and is not too bad.
Conclusion
By most accounts, Pure Pump Natural Pre-Workout works.So if you are trying to maintain a clean, healthy diet and you need a pre workout formula, definitely give this a try.

Just make sure you realize that it's unflavored, so you'll probably want to mix it with something tasty, but clean, like apple juice or a fresh fruit flavored protein shake.
If you are sensitive to or are not a big fan of stimulant heavy pre-workout supplements then you may have a hard time dealing with Pure Pump because of the caffeine but it is not in such a high dose that it will have your heart racing from what I can tell.
Have You Used Pure Pump Natural Pre-Workout?

Leave Your Review Below!
Top 3 Pre WorkoutAffiliate Disclosure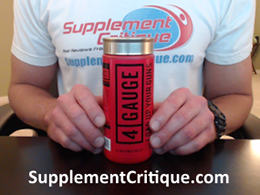 4 Gauge is a brand new pre workout that kicks in FAST and will rev up your workouts.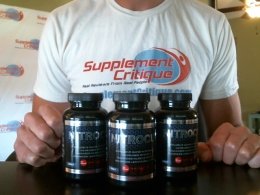 Nitrocut is a VERY effective pre workout supplement for a variety of reasons, see why here.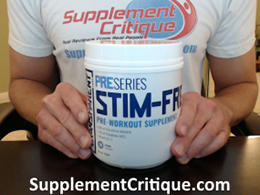 If you're looking for a stim-free pre workout, add Transparent stim-free to your list!
User Reviews

5.0 out of 5 Stars (1 Reviews)
Have you used this supplement?
Safe and Effective
By
Joshua Hardy

,
Feb 2, 2018
I've been taking Pure Pump and Post Pump for 3 months now. I noticed comparable results to C4 in terms of muscle endurance boost, without the jittery side effects. It's definitely not the most in your face pre-workout, but effective at giving you that extra bit of energy to get going. It really shines on the endurance end, where you feel a boost to push through to that next set. I pair it with orange juice to mask the taste, which works quite well.

Was this review helpful to you?
1 out of 1 people found this review helpful.
---
Want To Really Get Ripped?

Click Here To Download My FREE
Ask A Question
User Questions and Answers
No Questions Have Been Answered For This Article.