Tier 1 Preworkout/Performance Review – Does It Work?
By:
Rob Miller
Fact Checked On: 10-15-2014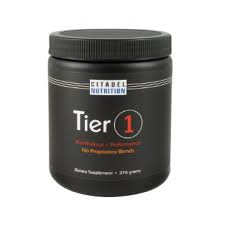 Tier 1 Preworkout/Performance Overview
Some bodybuilders are known to have very complicated supplement routines.

They put a lot of time into their workout routines, and it seems like they spend a near equal amount of time figure out which supplements to take when, how to cycle them, and when to switch things up.

These are definitely not "low maintenance" guys.

But not everyone is like that, and there's lately been a push by some back to simplicity.
When it comes to workout supplements, Tier 1 Preworkout/Performance, fits right in with the goal of simplicity.

It's nothing fancy, just what works.

Just core ingredients, proven to be effective, with no bells and whistles added to muddy up the waters.

So let's take a look at what those core ingredients are and whether or not Tier 1 Preworkout/Performance may be on to something good.
Tier 1 Preworkout/Performance Ingredients and How They Work
There are only four ingredients in Tier 1 Preworkout/Performance.

Two are for providing your pre workout energy, and two are there to improve your general strength and performance.
Caffeine is the most common stimulant used in both pre workout and fat burning supplements.

The dose in Tier 1 Preworkout/Performance is fairly low, so you won't feel jittery or be set up for a crash.
L-Tyrosine is also for providing energy.

It works synergistically with the caffeine as a precursor to adrenaline and dopamine.
Creatine is included for its value to improving athletic and strength performance.

Taken every day, it builds up in your system and causes your muscle to have more energy.

This allows you to lift harder and longer, leading to better overall results.
Beta Alanine is also included for its performance aspects.

When your body is saturated with Beta Alanine, you produce enough carnosine, which increases strength and endurance of your muscles by reducing muscle fatigue.
It's recommended that you take Tier 1 Preworkout/Performance with water about half an hour before your workout.

On non-workout days, you should make sure to take creatine and beta alanine to keep your levels steadily up.

You can do this by taking Tier 1 Preworkout/Performance, or by using a bulk source instead.
Tier 1 Preworkout/Performance Pros and Cons
Advantages of Tier 1 Preworkout/Performance
It contains no fillers.
It's reasonably priced.
It contains both pre workout and performance ingredients.
Tier 1 Preworkout/Performance reviews from customers are mainly positive.
Disadvantages of Tier 1 Preworkout/Performance
It's advised that you use another source of creatine and beta alanine on non-workout days.
Where to Buy
Tier 1 Preworkout/Performanceis available online. A one month supply sells for just under $30.
Conclusion
In this world of marketing hype, it's definitely refreshing to see a product that basically says, "Here's what' Take it or leave it.

Simple as that." Add to it the fact that the customer reviews are so overwhelmingly positive, and Tier 1 Preworkout/Performance is a product worth trying.
Have You Used Tier 1 Preworkout/Performance?

Leave Your Review Below!
Top 3 Pre WorkoutAffiliate Disclosure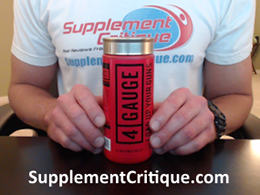 4 Gauge is a brand new pre workout that kicks in FAST and will rev up your workouts.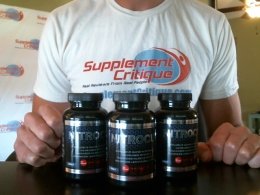 Nitrocut is a VERY effective pre workout supplement for a variety of reasons, see why here.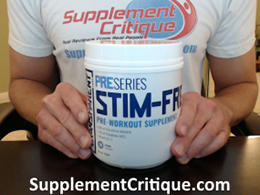 If you're looking for a stim-free pre workout, add Transparent stim-free to your list!
Want To Really Get Ripped?

Click Here To Download My FREE "Get Ripped" Ebook!
Ask A Question
User Questions and Answers
No Questions Have Been Answered For This Article.