Purus Labs D-Pol Review – All Hype?
By:
Rob Miller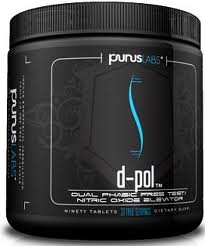 Purus Labs D-Pol Overview
Purus Labs is not messing around when it comes to their latest testosterone boosting hybrid supplement. I say it's a hybrid because in addition to boosting free testosterone levels, it increases blood flow and oxygen and nutrient delivery to working muscles. They call it a "dual phasic free testosterone/nitric oxide elevator, and I guess that's an apt description.
What you can expect from Purus Labs D-Pol in term of benefits is:
Intense increases in lean muscle mass accrual
Greater endurance during workouts
Better nutrient delivery to your muscles
Boosted libido
There have even been clinical trials showing:
33% increase in Luteinizing Hormone
42% increase in free testosterone
23% increase in ATP
19% in oxygen sparing.
Purus Labs D-Pol Ingredient and How They Work
The primary ingredient in Purus Labs D-Pol is DAA or D-Aspartic Acid. DAA increases testosterone by increasing the release of luteinizing hormone, which in turn signals to cells in the testes that they need to produce more testosterone. Human trials have shown that men who tool just over 3 grams of DAA per day had increased their free testosterone levels by 40% in 12 days.
It also includes Vitamins (especially vitamin D3 to facilitate the process and Nitratine to increase the body's production of Nitric Oxide. Increased NO means better blood flow and oxygen and nutrient delivery to muscles while they're working.
The recommended dose is 3 Purus Labs D-Polpills with a meal and a multivitamin, preferably about an hour or so before working out.

If you're not working out that day, just take it with any meal.
Purus Labs D-Pol Pros and Cons
Advantages of Purus Labs D-Pol
It increases both testosterone and nitric oxide in one product.
Some of the Purus Labs D-Pol reviews we've found are quite positive.
It contains the effective amount of D-Aspartic Acid, proven to work.
Disadvantages of Purus Labs D-Pol
There are plenty of reviews indicating that it for some, it just doesn't work.
Others note that they saw no results until after taking it for 2 months.
Where to Buy
You can find Purus Labs D-Pol through a few different online sources, like Amazon, Bodybuilding.com and the Purus Labs website. The 90-count container should last a month and costs just under $50 retail, though we saw it for a little more than half that elsewhere.
Conclusion
The marketing is very enticing, but I just don't see Purus Labs D-Pol living up to its own hype. Too many guys have gotten no results for me to recommend that you try it yourself.
Have You Used Purus Labs D-Pol? Leave Your Review Below!
Top 3 Testosterone BoostersAffiliate Disclosure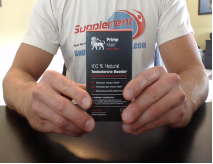 Prime Male is the most effective testosterone boosting supplement on the market that I've tested.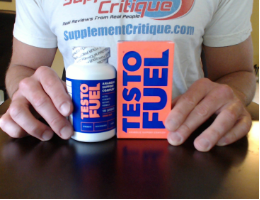 Testofuel is a VERY close 2nd to Prime Male, but contains ingredients to help older men.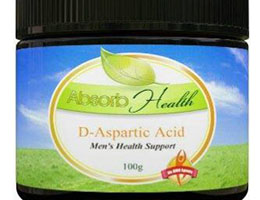 D Aspartic Acid is a clinically proven substance that has been shown to dramatically increase testosterone.
5 Star User Reviews

1.0 out of 5 Stars (1 Reviews)
Have you used this supplement?
There Are no 5 Star User Reviews
Check Out My Top Choice For T Boosters - Testofuel

Click Here To Read My Review
Ask A Question
User Questions and Answers
No Questions Have Been Answered For This Article.