Red Leaf Pre Workout Review – Does It Work?
By:
Rob Miller
Fact Checked On: 8-3-2014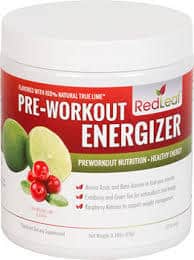 Red Leaf Pre Workout Overview
If you're working out, and you can only take one supplement, chances are it should be a pre workout.

That's because lots of the products give you the energy and support you want going into your workouts, as well as nutritional and recovery support for the whole day.

So if you can find the right one, a good pre workout can sometimes be all you need.

I recently came across a product called Red Leaf Pre Workout, and I decided to check it out to see if it would qualify as the kind of pre workout that could give you all the benefits you're looking for.
Red Leaf Pre Workout is made by ISN, that's Integrated Sports Nutrition.

Right off the bat, they claim to combine the fitness enhancing benefits with a healthy energy formula to help you push through your workout as well as get the most out of it.
Red Leaf Pre Workout Ingredients and How They Work
Red Leaf Pre Workout comes in a Cranberry-Lime flavored powder that you want to mix with water or other beverage and take before working out.
For energy and general health, Red Leaf Pre Workout contains:
Cranberry Extract for antioxidant protection.
Green Tea extract for antioxidant protection as well as fat burning enhancement.
Raspberry Ketones to burn fat.
Caffeine for energy.
For supporting your workout efforts, Red Leaf Pre Workout contains:
Beta Alanine to reduce muscle fatigue so you can work out harder and longer.
L-Arginine AKG which is a precursor to nitric oxide, a vasodilator that increases blood flow to your muscles so they get more of the oxygen and nutrients they need for maximum workout effectiveness.
L-Glutamine, L-Leucine, L-Isoleucine, and L-Valine which are branched chain amino acids (BCAAs) that improve post workout recovery so you can work out hard and still recover quickly for the next day and the next workout.
The recommended dose is 1 scoop mixed with water or other beverage, and they say you can take it as many as 4 times a day.
Red Leaf Pre Workout Pros and Cons
Advantages of Red Leaf Pre Workout
It doesn't contain harsh stimulants.

A serving contains 40 mg of caffeine which is not very much at all.
It cheaper than a lot of pre workouts.
It's sort of pushed as a the pre workout for women, but anyone can use it.
There are lots of positive Red Leaf Pre Workout reviews on Amazon.
Disadvantages of Red Leaf Pre Workout
It's not very strong, kind of like a beginner's pre workout.
Where to Buy
You can find Red Leaf Pre Workout for purchase online at the ISN website or Amazon.

The ISN website sells the 30 serving tub for $29.99 which is the same price you'll find at Amazon.
Conclusion
If you're looking for a mild pre workout that also helps with recovery, Red Leaf Pre Workout is probably a good choice.For more experienced gym rats needed to add that next edge, it's best to look elsewhere.
Have You Used Red Leaf Pre Workout?

Leave Your Review Below!
Top 3 Pre WorkoutAffiliate Disclosure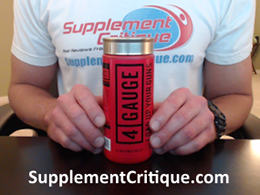 4 Gauge is a brand new pre workout that kicks in FAST and will rev up your workouts.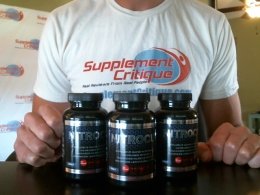 Nitrocut is a VERY effective pre workout supplement for a variety of reasons, see why here.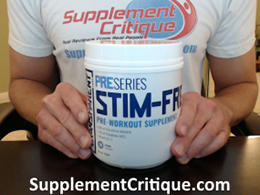 If you're looking for a stim-free pre workout, add Transparent stim-free to your list!
Want To Really Get Ripped?

Click Here To Download My FREE "Get Ripped" Ebook!
Ask A Question
User Questions and Answers
No Questions Have Been Answered For This Article.