Restaid Review – Does It Work?
By:
Rob Miller
Fact Checked On: 4-26-2013
Restaid Overview
Sleep is a bit of a tricky issue because it has specific patterns that are easily interrupted by things such as caffeine, stress, or more complicated matters.

This is usually why people want to use a mild sleep aid for occasional bouts of insomnia, and the Restaid product claims to naturally encourage sleep without interrupting natural patterns.

It does so through a propriety formula that uses cysteine milk peptide, melatonin, vitamin B12, lemon balm, and hops.
Restaidis a bit of a unique formulation thanks to the presence of the cysteine milk peptide (which is to break down toxins known for disrupting sleep).

The remaining ingredients are clearly explained, and each will encourage stronger sleep patterns and deeper relaxation.
Where to Buy Restaid
We found Resatidwidely available on the Internet, including venues such as Amazon and less traditional online stores selling herbal remedies and alternative treatments for common complaints.

It can also be purchased from the manufacturer, Urban Nutrition, L.L.C. We found that the pricing was relatively level from all of the distributors, but the manufacturer does offer a 60 capsule supply for $49, and has the 60 day guarantee on the purchase.
Pro's and Con's
There are very few of the proverbial "cons" where Restaid is concerned.For example:
There are no clinical trials available;
It indicates that it works for those who don't drink coffee within 8 hours of bedtime; and
It has received a few negative comments in the consumer feedback we reviewed.
On the other hand, the benefits include:
It uses only natural ingredients;
The manufacturer clearly explains the function of each of the ingredients;
There is a 60-day money back guarantee;
The price is very reasonable;
There are no known side effects of restaid, or morning after drowsiness; and
It is a good solution for someone with occasional troubles sleeping or relaxing.
Recommendation
We would recommend Restaid to anyone who has occasional disturbances in their sleep pattern.

This is not a product that will work for a heavy coffee drinker or someone who is over stimulated by too much tobacco use, everyday strain, or deeper levels of anxiety.

If you are looking for a gentle formula that will encourage your body to relax, your mind to clear, and your sleep to follow its normal pattern then this is a good option for you.

If you are concerned about ingredients interacting with other medications, simply speak with your doctor or pharmacist.
Have You Tried Restaid? Leave Your Review Below!
Top 3 Sleep AidsAffiliate Disclosure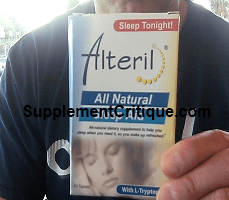 Alteril is a VERY effective, non-addictive sleep aid that will leave you waking up refreshed.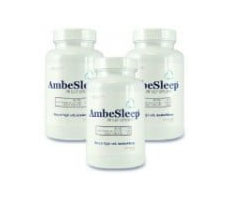 Ambesleep is a fast acting formula that uses all natural ingredients and helps you sleep more deeply.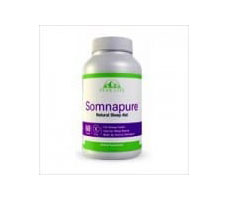 If it wasn't for the free trial billing nightmare, we probably would have ranked it higher.
Ask A Question
User Questions and Answers
No Questions Have Been Answered For This Article.