Sleep MD Review – Does It Work?
By:
Rob Miller
Fact Checked On: 4-26-2013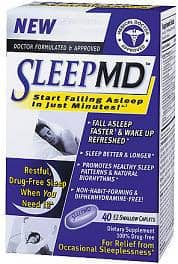 Sleep MD Overview
One of the safest ways to correct a sleep problem is through the use of a natural, non-chemical formula.

The Sleep MD product focuses in on its all-natural ingredients as a major selling point, and we do agree that the list is full of the compounds known to be the gentlest of the natural sleep aids.

For instance, there is white willow, valerian root, passionflower extract, lemon balm, hops extract, and melatonin on the list, but nowhere can we see how these are formulated to work to their optimal levels.
There is a mention of "nanoparticulation technology" as the method by which the compounds are delivered to the blood stream, but that is where the information ends.

What we also discovered was that the energy boosting Coenzyme Q10 is in the mixture too, and we are not clear on how that can facilitate better sleep.
Where to Buy Sleep MD
It is extremely easy to find Sleep MDon the Internet.

Most of the major supplement stores and online pharmacies make it available at a discounted price, but you cannot get it directly from the maker. We found an array of prices, but the biggest vendors were offering around 70% off the original prices (which made us worry about expiration dates).

The bottles of 30 pills currently sell for $7 to $10. Because there is no guarantee from the manufacturer, it is up to the buyer to work with a vendor who offers refunds.
Pro's and Con's
We would say that there are more negative issues associated with the use of this product.On the down side:
The explanation of the formulation in Sleep MD is unclear and full of pseudo-technical jargon;
The ingredients are not explained fully;
There is no clinical data to support the claims; and
There is no money back guarantee.
On the positive side:
Sleep MD was once one of the biggest sellers in terms of sleep aids;
It does use herbal and natural compounds;
It is easy to find at an affordable price; and
There is melatonin in the product, which is known to support healthy sleep.
Recommendation
We don't recommend Sleep MD because the manufacturer will not supply clear information about the contents.

There is a great deal of hyperbolic language on the packaging, and it seems to gloss over the fact that there are some questionable contents and vague answers about the actual effectiveness in terms of promoting healthy sleep and avoiding grogginess in the morning.
Have You Used Sleep MD? Leave Your Review Below!
Top 3 Sleep AidsAffiliate Disclosure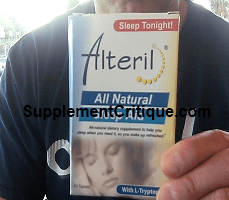 Alteril is a VERY effective, non-addictive sleep aid that will leave you waking up refreshed.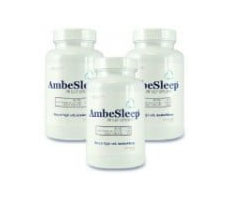 Ambesleep is a fast acting formula that uses all natural ingredients and helps you sleep more deeply.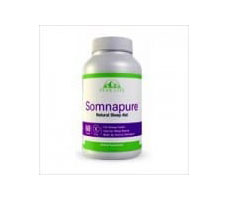 If it wasn't for the free trial billing nightmare, we probably would have ranked it higher.
Ask A Question
User Questions and Answers
No Questions Have Been Answered For This Article.