Rivalus Enpulse Review – Should You Try It?
By:
Rob Miller
Fact Checked On: 4-6-2020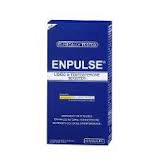 Rivalus Enpulse Overview
When we first decided to look into Rivalus Enpulse, the first thing we noticed was how great the word of mouth is. Bodybuilding forums are full of guys talking about what a great testosterone boosting supplement Rivalus Enpulse is.

Once we read that this stuff had been clinically tested in a double blind, placebo controlled study and shown to increase testosterone by 70%, we knew we had to dig deeper into this one.
Rivalus Enpulse is marketed as a libido and testosterone booster, though it is marketed primarily to the bodybuilding community for the positive effects it can have on their training. Like I mentioned above, guys really love this stuff. They talk about not only gaining muscle, but also sleeping better.
Rivalus Enpulse Ingredients and How They Work
Rivalus Enpulse approaches increasing your testosterone levels on three fronts, each of which requires a particular set of ingredients.
Boost Testosterone Production. This part of the formula is made up of such herbal components as Tribulus Terrestris, Tongkat Ali, and Avena Sativa. The Tribulus stimulates the body's testosterone producing operation to kick into high gear. The other two help the new test to stay free and available.

This is also the libido boosting part of the formula. It contains several herbal aphrodisiacs, like Maca and Butea Superba.
Inhibit Conversion to Estrogen. Testosterone converts to estrogen during a process called Aromatase. Some compounds help prevent this from happening. Chrysin, Milk Thistle, and White Button Mushroom are included in this part of the formula.
Free Up Testosterone. Testosterone molecules get trapped by Sex Hormone Binding Globulin (SHBG). Once their bound, the molecules become useless. This part of the formula contains ingredients like Chromium Picolinate, Glutamine Peptides, and Alpha Lipoic Acid to unbind testosterone from SHBG.
Recommended dosing is 4 capsules jest before bed. This allows Rivalus Enpulse to work with your body's own natural testosterone producing rhythms. It's recommended that you use it in 8 week cycles and it can be used all year long.
Rivalus Enpulse Pros and Cons
Advantages of Rivalus Enpulse
Almost every Rivalus Enpulse review we found is very favorable.
It's been clinically tested and shown to work.
Its ingredients are not on any banned substances list.
Rivalus Enpulse helps you sleep better.
Disadvantages of Rivalus Enpulse
It's more expensive than some of its competitors.
Where to Buy
You can buy

Rivalus Enpulse

at GNC or online through a few retailers including the Rivalus website.
A one month supply retails for $89.99, but at this time, GNC is running an online special for $53.99.
Conclusion
By all accounts, Rivalus Enpulse works. It's been clinically proven and the reviews are very enthusiastic. The only question really is whether or not you want to spend the money.If you're willing, you could find yourself with a really great product.
Sure it is expensive, but that extra bit of cash that you'd be throwing down could also be because it is effective and the fact that it has actually gone through clinical trials makes me feel personally good about recommending it because at least I know that it has been found to be safe in a number of people.
Have You Used Rivalus Enpulse? Leave Your Review Below!
Top 3 Testosterone BoostersAffiliate Disclosure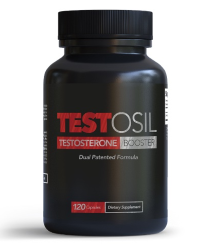 Testosil is the most effective testosterone boosting supplement on the market that I've tested.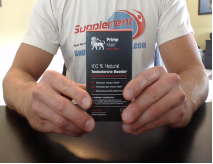 Prime Male is another very effective testosterone booster that uses clinically proven ingredients.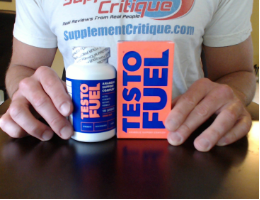 Testofuel is a VERY popular testosterone booster that contains ingredients to help older men.
Check Out My Top Choice For T Boosters - Testofuel

Click Here To Read My Review
Ask A Question
User Questions and Answers
---

Hi Rob, What is the most natural, safest and effective supplement for water retention (women). Not just for body builders... I'm 45. Thank you. Toni -Toni

I'm not an expert on this, but check out Waterex.  You can pick it up at GNC.- Rob
Was this question helpful to you?

ASK A NEW QUESTION