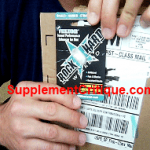 I have been somewhat of a guinea pig for male enhancement products recently, partially because im not so sure they work, and partially because they are fairly cheap. I decided to try Rock Hard Weekend after browsing some of the hundreds of male supplements listed on amazon. My order arrived in about 3 business days, and it cost me about $6 for one pill, plus the shipping. Below is my review of this supplement, including my results, how it made me feel, a couple of bad side effects, and Rock Hard Weekend reviews from other guys.
The Test and The Results
So i woke up at around 7:30 this morning and decided I was going to take a male enhancement supplement today. Part of my daily routine revolves around trying one different type of supplement each day, and I have just gotten a barrage of these types of pills daily, so i decided to get to taking them. I started off trying out Stamina RX just last week, and my results were awesome to say the least. So, I kind of expected great results from taking Rock Hard Weekend.
Just like always, I take my supplements about an hour after breakfast, so I'm not taking them on an empty stomach. I usually start off with the lowest dosage possible, but for this particular product its not possible because there is only one pill in the sample. According to the directions, I am supposed to take 1 pill up to 45 minutes before engaging in sexual activity, so with my girlfriend not being home for another hour, I should be good to go.
I pop the pill, and just like the ad promised, I was rock hard in about an hour (with a little physical stimulation of course). Well, about 5 minutes into sex with my girlfriend, I get this ridiculous knot in my stomach like I ate one too many hot peppers. What was worse is it didn't go away for about 2 hours, and that was after a couple doses of tums.
Now, keep in mind that Rock Hard Weekend did live up to it's claim of "Rock hard" erections, and it was certainly fast and effective. I don't know if i just got a bad batch or what, but my experience with it was not so great. Looking at the label, I found out that it does contain Niacin, which can cause nausea, diarrhea, and gas.
Overall Conclusion
I think thatrock hard weekendreally does work as advertised, but my side effects were not worth taking it again. I could have been an exception, and may have had just a bad allergic reaction to it, but i wouldn't wish that feeling on my worst enemy.
Everyone responds to different supplements differently, but for me it was enough to know that it was not my choice for my daily male health.
My recommendation: try it our yourself, but make sure you take it with plenty of water and on a full stomach. If you experience any side effects, keep an eye on them and if they escalate do what you need to get medical help.
Read Rock Hard Weekend Reviews and Post Your Own Below!
Top 3 Male EnhancementAffiliate Disclosure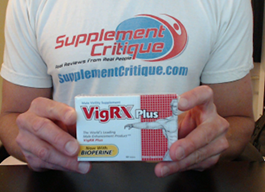 Out of the 100+ male enhancement products Ive tried, Vigrx Plus was the best.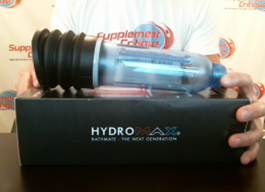 The Bathmate is a proven water-based vacuum pump that can help dramatically increase your size.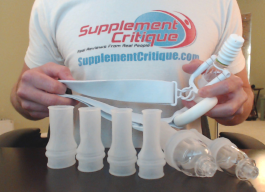 Phallosan Forte is a GREAT option for those looking to grow both length AND girth, permanently.
Honorable Mention/Inexpensive Alternative:Magnum Rings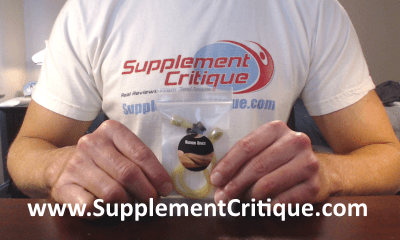 Magnum Rings are a VERY affordable option to getting both girth and length gains, at a fraction of the price of the Bathmate or Phallosan Forte.
Click Here to see our full Magnum Rings review.
User Reviews

1.0 out of 5 Stars (5 Reviews)
Have you used this supplement?
By
Big Softie

,
Jul 14, 2012
Let me tell you about my "ONE LOOOOONG ROCKHARD WEEKEND" I experienced last night for approximately an hour and a half:

I took this product, and began engaging my girlfriend in intimacy about an hour later, once I began to feel the effects. While the stimulation was pleasurable, I found it extremely difficult to achieve and maintain an erection. Furthermore, after climax, it took another hour and a half to achieve a secondary erection, which was about the quality of the first. That was the last I saw of my erect penis. What should have been a continuation of a pleasurable evening turned into nausea and gas, and ultimately, my sexual performance was decreased to about 40% of my normal level. Meanwhile, my girlfriend, who took Libigrow's XXX capsule (1000 mg of their regular blend), was still aroused the next morning, 14 hours after ingestion.

This product is hands-down the worst thing I have ever consumed for achieving arousal. It does precisely the opposite of what it is intended to do, while producing painful, debilitating, and unattractive side effects. I will never purchase this product again.

Was this review helpful to you?
7 out of 8 people found this review helpful.
---
rock hard ,weekender
By
theohiodude

,
Nov 10, 2014
Ditto as the others Giving It A Big Pecker DOWN ! As that is What it did to me . about 40% of normal at the best ! and it seemed like I lost feeling in the head of my penis also !! A BIG WASTE of MONEY !!

Was this review helpful to you?
7 out of 10 people found this review helpful.
---
This product is really worthless,, i woudnt even give it 1 star ..... Unless if you like dissapointings 🙁 i will never buy again.

Was this review helpful to you?
4 out of 5 people found this review helpful.
---
Not Hard
Coming into town to see my girl and stopped at T/A for a little help. An hour later...nothing! Very disappointed.

Was this review helpful to you?
2 out of 2 people found this review helpful.
---
Worst
This product does nothing at allllllllll. In fact my bf performance was wayyyyyy below his normal performance. He can normally go two three rounds but with this after one which didn't last long he became tired n had stomach. Waste of time

Was this review helpful to you?
1 out of 1 people found this review helpful.
---
Want To REALLY Get Bigger?

Click Here To See Products That WORK!
Ask A Question
User Questions and Answers
No Questions Have Been Answered For This Article.